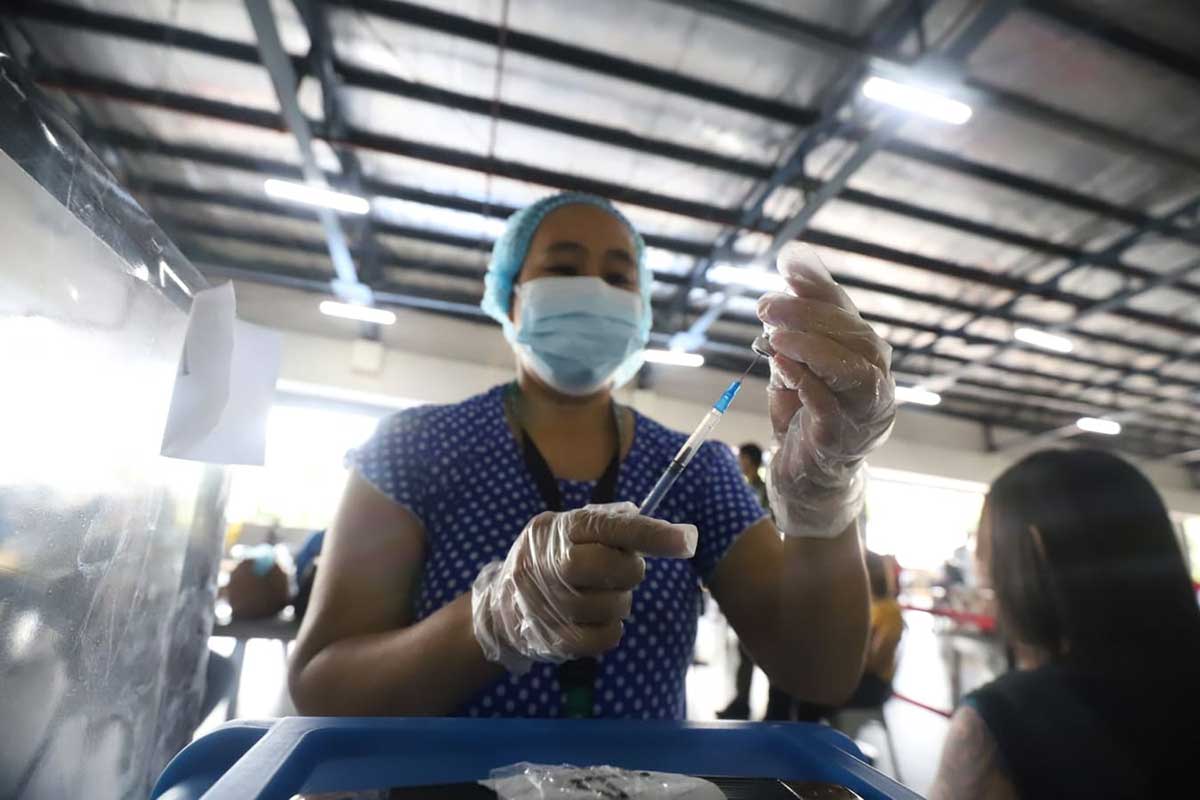 By Joseph B.A. Marzan
The Iloilo City government on Wednesday said that starting today, August 12, 2021, it will prohibit anyone who had not pre-registered for the coronavirus disease 2019 (COVID-19) vaccination from entering the jab sites.
Those who wish to get their COVID-19 vaccine would have to pre-register for vaccination via their barangays or pre-registration sites located in malls and at the Jaro Plaza.
The vaccination registration sites are located at Robinsons Place Iloilo, Festive Walk Mall, and SM City Iloilo.
"Starting Thursday, our vax centers will not accept anyone for vaccination who has not preregistered. This is going to be a precondition. Those with vax tickets who are unable to preregister will also not be accepted," Mayor Jerry Treñas announced on Tuesday night.
Even if vaccination tickets have been given to them, persons who had not pre-registered would not be allowed inside the vaccination site.
Aside from their vaccination tickets, vaccinees would also have to present their names and IDs and City Hall staff at vaccination sites will check first if they are in the pre-registration list.
Treñas told Bombo Radyo Iloilo that unregistered vaccinees would have to register their personal details and health history at the vaccination sites.
The mayor said the influx of unregistered persons at the inoculation sites caused delays for those who pre-registered and were assigned their vaccination date and time.
"Everyone should be pre-registered, because the problem there is, if they are not pre-registered, it would take more time. So, all those who have vaccination [tickets] have to be pre-registered," Treñas said.
As a matter of equity, he added that those who don't show up to their scheduled jabs would have to be rescheduled "at the bottom of the list" due to the high demand for COVID vaccination.
"We noticed that there were also people who had schedules but did not come. Those who did not come on their [scheduled vaccination] would be placed at the bottom of the list since many now want to get vaccinated but we don't have that much vaccines. For those who don't want to get vaccinated, then they just don't have to get vaccinated," he added.
For those who have pre-registered in their barangays and at pre-registration sites, Treñas said he would have to check since his mandate was only to get name and identification for pre-registered vaccinees.
Treñas is expected to release an order today regarding the preregistration policy.
As of August 6, 2021, a total of 131,617 Ilonggos have been fully vaccinated or 24.98% of the eligible population in the city.
Meanwhile, 187,807 individuals have already received their first dose.
VACCINATION CARDS
The city government is also seeking to optimize the design of its vaccination cards and maximize its security features.
Iloilo City COVID Team spokesperson Jeck Conlu also told Bombo Radyo Iloilo that they would have uniform designs for the card.
During the early stage of the inoculations in the city, vaccination cards were printed on thin bond paper with smaller spaces for details. These are still being used in the vaccination centers.
The latest card is printed on a foldable, thick paper which indicates personal details on the top page and vaccination information on the bottom half.
Conlu added that they are also seeking to fully utilize the QR codes printed on the back of the bottom half of the current version of the vaccination cards for security purposes.
Daily Guardian tried using scanners on the QR codes displayed on the vaccination cards, but these did not show any results.
He said in the interview that he will have to check this with the vaccination team's information system.
"Right now, our vaccination codes have QR codes, but the first ones did not have them since they were rushed. We are in the process of following up on them [first vaccination cards]. The current vaccination cards cannot be faked since there are QR codes, so anytime you can scan and see the data," he said.
As to the design, Conlu said that the COVID Team will make its appropriate recommendations soon to Treñas. (With a report from ERS)