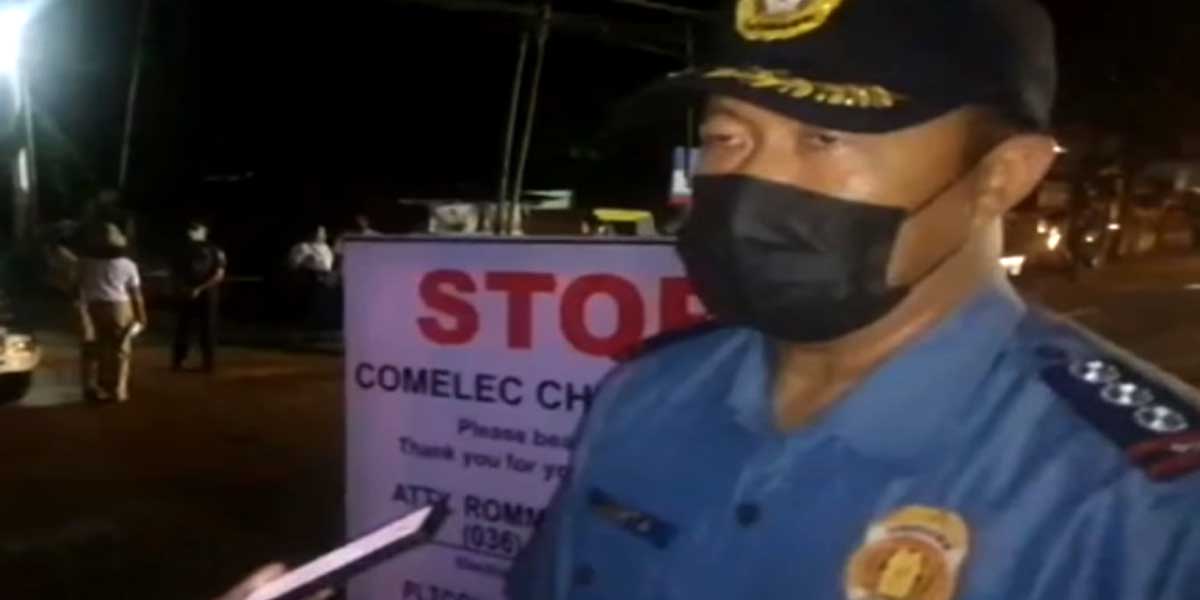 By Alex A. Lumaque
ROXAS CITY, Capiz (PIA) – Police in the province of Capiz have yet to arrest a person for violating the Commission on Elections (COMELEC) gun ban, based on the records of the Capiz Police Provincial Office (CPPO) on Jan 9 to 16, 2022.
The CPPO directed the conduct of checkpoints provincewide in time with the start of the election season.
Capiz police director Col. Laudemer Llaneta assured that police officers handling the COMELEC checkpoints will respect human rights even as he also asked for understanding of the inconvenience that the checkpoint may cause the public.
During a recent interaction with Capiz journalists, COMELEC-6 Regional Election Director lawyer Jay Balizado said that gun owners are not allowed to carry their firearms during the election period except for those who have exemptions from the COMELEC like law enforcement agencies.
"So if you are a gun holder or gun enthusiast with a license and permit to carry, the permit to carry will be suspended from Jan 9 to June 8," he stressed, as he reminded the gun owners to strictly observe the 90-day gun ban.
Based on the Police Regional Office (PRO)-6 data, at least 11 gun ban violators were nabbed in the region for carrying bladed weapons and/or guns.
The province of Negros Occidental has so far nabbed four violators, Iloilo and Aklan provinces with two violators each and Guimaras as well as cities of Bacolod and Iloilo with one gun ban offender. (PIA Capiz)