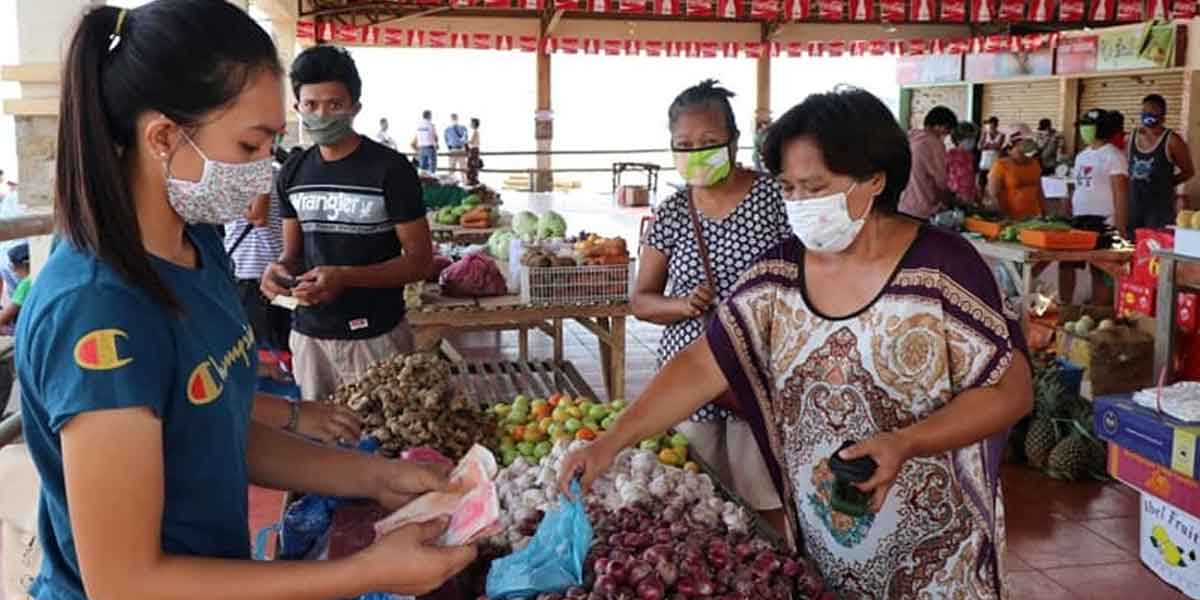 By Joseph B.A. Marzan
Despite the rising prices of fuel in the past weeks, the Department of Trade and Industry-Iloilo (DTI-Iloilo) assured consumers that they will not feel the effects of these spikes on basic necessities.
DTI-Iloilo Provincial Director Judith Degala told Aksyon Radyo Iloilo on Saturday said that the DTI had already issued its last Suggested Retail Price (SRP) guide last Jan 27, 2022 for both basic necessities and prime commodities.
The SRP for basic necessities was not implemented due to a price control brought about by the declaration of the State of Calamity after Typhoon Odette in December 2021. The price freeze lasted until Feb. 20.
The price increase in basic necessities and prime commodities this year was borne out of manufacturer's request with the DTI to increase SRPs due to increase in costs of raw and packaging materials.
Citing the nature of mass production by manufacturers, Degala said the increases may be dismal, as distribution costs are likewise distributed among individual prices of the goods.
"When [manufacturers] produce, they produce by batches. So, whatever the cost of fuel is incurred, that is distributed per item. We can say that the impact of fuel prices on basic necessities and prime commodities is not that high," she said.
"In the past, when our manufacturers see just a minimal increase [on fuel prices] and see only little effect to manufacturing costs, they just absolve that, and no longer increase the cost of goods when minimal," she added.
But while this may not be felt immediately, Degala said that the rise in fuel prices may still affect the price of goods.
"We have to admit that we have observed the increase in fuel prices in the past few weeks. This week's increase is anticipated to be one of the highest [in history]. If you look at it, increases [in fuel prices] are inconsistent every week, however since [the occurrence of fuel price hikes] has been consistent, manufacturers may start to feel the increases," she said.
Basic necessities under the Joint Administrative Order No. 2 series of 2008 by the DTI and the Department of Agriculture (DA) refers to rice, corn, bread, fresh, dried and canned fish and other marine products, fresh pork, beef and poultry meat, fresh eggs, fresh and processed milk, infant formulas, fresh vegetables, root crops, coffee, sugar, cooking oil, salt, laundry soap, detergents, firewood, charcoal, candles and other commodities as maybe classified by the DTI and the DA.
Prime commodities, on the other hand, include fresh fruits, dried, processed and canned pork, beef and poultry, meat, dairy products not falling under basic necessities, noodles, onions, garlic, diapers, herbicides, poultry, swine and cattle feeds, veterinary products for poultry, swine and cattle feeds, veterinary products for poultry, swine and cattle, paper, school supplies, nipa shingle, plyboard, construction nails, batteries, electrical supplies, light bulbs, steel wire and other commodities that may be classified by the DTI and the DA.
Oil companies have already announced over the weekend that fuel prices including those of gasoline, kerosene, and diesel will rise by up to P5 per liter.