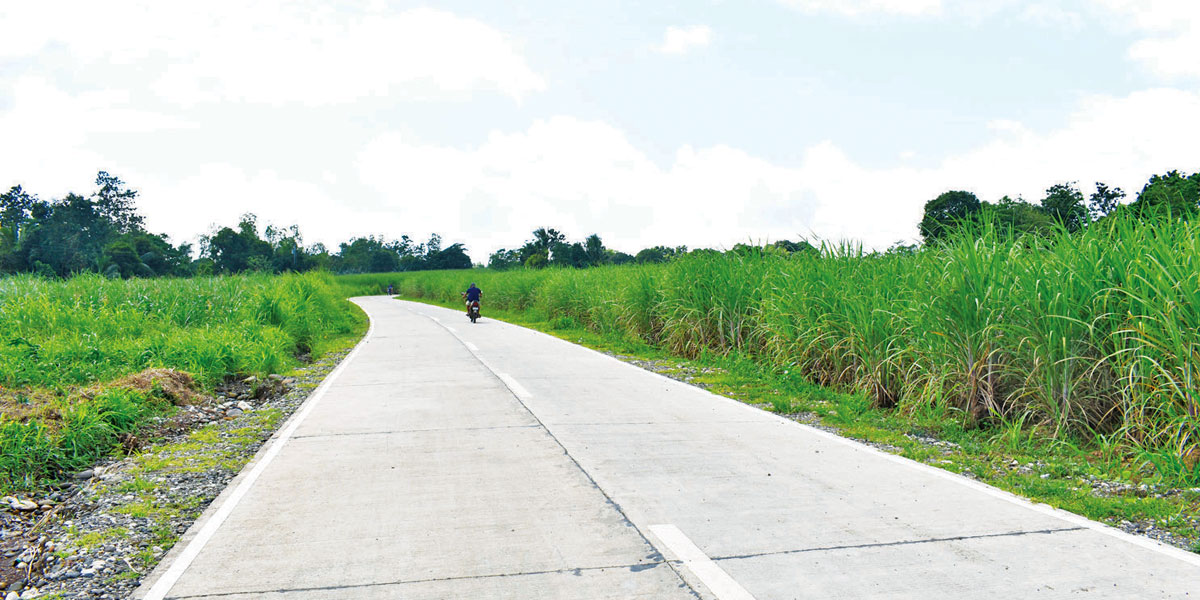 Transport of agricultural products from the farms to the market in Kabankalan City, Negros Occidental is smoother and faster with the completion of the roughly 1-lane kilometer Farm-to-Market Road (FMR).
The ₱9.8-million FMR is a convergence project of the Department of Public Works and Highways (DPWH), Negros Occidental 3rd District Engineeri~ng Office and Department of Agriculture (DA) and funded under CY 2020 Bayanihan II (Recover as One Act).
In his report to DPWH-6 Regional Director Lea N. Delfinado, District Engineer (DE) Rodney A. Gustilo said the project involves the concrete paving of Portland Concrete Cement Pavement (PCCP) of the 856 lineal meters long, 5 meters wide portion of the existing gravel road. This also includes provision of grouted riprap as slope protection and installation of reflectorized thermoplastic pavement markings.
"Potential agricultural production areas like Sitio Utod and Sitio Pasto in Brgy. Hilamonan in Kabankalan City have been producing crops such as sugarcane, rice and fruit bearing trees. Hence, the improvement of this road benefits approximately 600 farmers in the area," DE Gustilo said.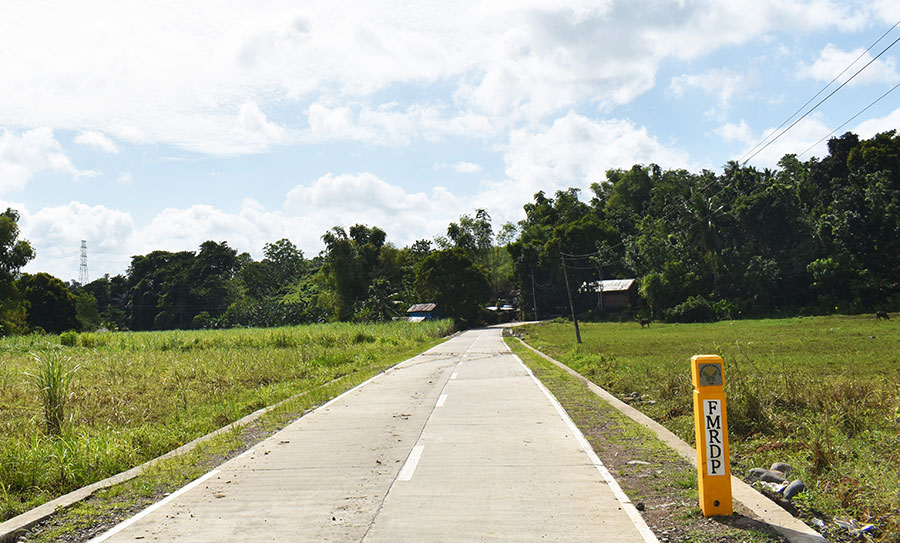 Director Delfinado said this farm to market connectivity effort of DPWH and DA, which aim to develop and provide better transportation system especially from farms to the town/city center.
"The concreted road provides better access from the farm to the market, which lessens the burden among our local farmers in transporting their produce to the market, without any more experiencing the usual muddy road especially during rainy days," Delfinado said.
Nida Reyes, one of the residents of Sitio Pasto, said the concrete road is very helpful for them not only in the transport of their products to the market but also in accessing basic government services.
"Before, we usually ended up walking to the city center especially during rainy days because public transportation was very difficult due to poor road condition. We also needed to rent and pay higher price for certain truck to haul our products. However, with this concrete road, transportation becomes easier for us, allowing better access to various vehicles to reach even the remote barangays," Ms. Reyes said.
Director Delfinado said the completion of this FMR provided a convenient access to the residents, providing them more comfortable and faster delivery of their product, without spending much for hauling cost.
"This means that our farmers can easily sell their products to the market, spend less in transportation, thus making them earn more for the needs of their families," Dir. Delfinado said. (DPWHR6/RPAIO)