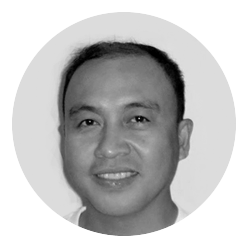 By Alex P. Vidal
"No matter the natural disaster I've covered, whether it's a wildfire or flood, I always come back with a much greater perspective."—Ginger Zee
FOR "making it home at the right time", I consider myself as among the lucky daily travelers in New York City when the deadly flash flood hit the Big Apple September 1 night caused by torrential rains that lasted for at least seven hours.
Thirteen New Yorkers were killed, most of whom trapped in the basement of their apartments in Jamaica, it was reported the morning after.
Other fellow train commuters who were traveling when heavy rain struck, meanwhile, weren't as lucky as they were "trapped" in the tunnels when the subway trains they were riding on got stranded. No one was reported killed.
Some passengers panicked and a frantic young lady pressed the emergency forcing train operators to slowly move the train backward, according to a fellow Ilonggo from Bacolod City, who was in that trip near midnight.
The Metropolitan Transportation Authority (MTA) suspended the subway train operations to avoid the floods resulted by the record rainfall and flash flooding as a result of Tropical Storm Ida.
Many passengers walked on their way home and arrived at six o'clock in the morning September 2, including the Ilonggo passenger who works in a Manhattan liquor shop.
A state of emergency has been declared in New York City as
Mayor Bill de Blasio announced the city was "enduring an historic weather event" with "brutal flooding" and "dangerous conditions" on the roads.
In the states of New York, New Jersey, Pennsylvania and Connecticut at least 43 people were killed as the remnants of Hurricane Ida lambasted the region.
The New York Police Department (NYPD) said 15 people died in New York, including 13 in New York City, most of whom were found at homes in Queens and Brooklyn and ranged in age from 2 to 86.
Official causes of death would be determined later by the New York City's medical examiner, the NYPD said.
-o0o-
It was reported that one Rabbi Shmuel Dovid Weissmandl was killed after being trapped by floodwaters near the Tappan Zee Bridge while driving home to Mount Kisco, N.Y., from Monsey.
At least 23 people were killed in New Jersey, according to Gov. Philip D. Murphy who also declared an emergency.
They included four people whose bodies were found in an apartment complex in Elizabeth, across the street from a flooded firehouse, said Kelly Martins, a city spokeswoman.
Two people were killed in Hillsborough, N.J., after they became trapped in their vehicles, a spokeswoman for the town said. Two people were also killed in Bridgewater Township, N.J., according to the police.
One man was found dead in Passaic, N.J., after being trapped in a car in rapidly rising floodwaters, Mayor Hector C. Lora said, and a body was found inside a pickup truck in Hunterdon County, N.J., said Henry Schepens, the mayor of Milford.
Four people also died in Bucks and Montgomery Counties, north of Philadelphia, Pennsylvania officials said, at least three of them from drowning.
And at least one person, a Connecticut State Police sergeant, died in Woodbury after his vehicle was swept away by floodwaters, the police said in a news conference.
Many of the New York flood victims lived in basement apartments, some of which were subterranean dwellings carved out illegally from larger homes and may have lacked the emergency egress required of legitimate apartments.
-o0o-
Comparatively low-cost living spaces, they are reportedly a refuge of thousands of the city's poor, even as they are known to be firetraps.
Three of the dead in New York City—a 2-year-old boy, a 48-year-old woman and a 50-year-old man—were found at a home on 64th Street in Woodside, Queens.
Woodside is the neighborhood where many Filipinos and other Asians live.
It is located three train stations away from my apartment. There, Choi Sledge, who lives on the third floor of the house, said she received a frantic call from a woman who lives in the basement apartment, whom she identified as Mingma Sherpa, around 9:30 p.m.
"She said, 'The water is coming in right now,' and I say: 'Get out! Get to the third floor!'" Ms. Sledge recalled.
"The last thing I hear from them is, 'The water coming in from the window.' And that was it." She identified the other two people who died as Ms. Sherpa's partner, Lobsang Lama, and their son, known as Ang.
The oldest known victim in New York was an 86-year-old woman in Glendale, Queens, it was reported.
(The author, who is now based in New York City, used to be the editor of two dailies in Iloilo)