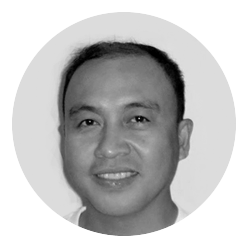 By Alex P. Vidal 
"Oh, it's not really gambling when you never lose." —Jennifer Aniston
COCKFIGHTING online has destroyed the life of many Filipinos not only here in New York, but also in other countries with large number of OFWs (overseas Filipino workers).
This was lamented by a certain "Butchoy", a 63-year-old retired Philippine Army captain, who now resides in the Woodside, Queens. Butchoy disclosed that in two years of betting in cockfighting online while living in New York, "I lost a fortune."
"Hindi lang ako ang namulubi. Marami pa diyan. Tahimik lang kami pero sirang sira na ang mga buhay namin." (I'm not the only one who is now penniless. There are so many of us there who are just concealing our misery, but our lives have been destroyed.)
He sobbed: "Marami diyan hiniwalayan at pinalayas pa ng mga asawa nila dahil inubos pati savings sa sugal." (Others have been kicked out from their houses by their wives who had also filed for separation.) Butchoy, a part time chef and animal rights advocate, admitted he nearly lost his family because of gambling. "Buti binigyan ako ni misis nang second chance."
He showed an ATM receipt to indicate what was left of his money in the bank: $240.
"Buti nga may laman pa o tingnan mo two forty (dollars). Noong isang araw $6,000 pa yan. Ganyan ako sinira ng online cockfighting na yan. Mahigit isang daan libong dolyar ang nawala sa akin in only six months. (What's left in my ATM is only $240. It had $6,000 the other day. That's how online cockfighting destroyed me. I lost more than $100,000 in only six months.)
-o0o-
Butchoy said there are two competing gambling dens ran by Filipinos in one community in Queens. "Dapat ipasara na yan. Dapat itigal na. Ang mga may ari lang ang kumikita diyan." (They should be closed down for good. Their operations must be stopped. Only the owners are making a pile there.)
Cockfighting online is illegal and prohibited under the law. Butchoy said cockfighting online has impoverished a lot of Filipinos hooked on gambling, especially in countries where there are OFWs. "Bernard", another New York-based Pinoy cockfighting online addict, won $2,000 Thursday but lost $4,800 Saturday.
On Friday he spent $1,600 in an overnight drinking binge inside a bar to celebrate with fellow bettors.
"Papatayin ako ni misis pag nalaman niya 'to. Huwag na muna ako uuwi." (My wife will kill me if she will discover this. It's better for me to stay away from our house for a while.)," bewailed Bernard, who fell asleep in the bar because of too much drunkenness.
According to many Filipinos in the neighborhood, Bernard logged the highest winning cash in cockfighting online betting: $80,000.
"But that was two years ago," Jun, a chess player, confirmed.
"Beginner's luck lang yun. After that palagi na siyang (Bernard) talo. Akala niya kasi tuloy tuloy ang suwerte niya. Uubusin siya ng cockfighting online na yan." 
The types of Sabong Betting Odds, sources said, are:
Parehas:  Even odds
Lo Dies:  $100 wins $125 / $200 wins $250 / $400 wins $500
Walo-anim: $300 wins $400 / $600 wins $800
Onse:  $400 wins $550 / $800 wins $1100
Tres:  $1000 wins $1500
Sampu-anim:  $600 wins $1000
Doblado:  $1000 wins $2000
-o0o-
This would probably be my last letter from outgoing New York Governor Andrew Cuomo, which he also sent to other New Yorkers: "Dear Alex, In March of last year, we created this newsletter in order to keep New Yorkers informed of the State's response to the COVID-19 pandemic and to give you the facts directly. After 18 months, New York has gone from the highest infection rate in the country to one of the lowest. Millions of New Yorkers have been vaccinated with more getting vaccinated every day. The work of getting shots in arms and responding to COVID will continue, but tonight's Coronavirus Update will be the last. I want to thank you for reading—and for your individual actions, big or small, that helped your fellow New Yorkers throughout this unprecedented pandemic. You can continue to monitor the State's progress on ny.gov.
Here's what else you need to know tonight:
COVID hospitalizations are at 1,772. Of the 99,005 tests reported yesterday, 3,575, or 3.61 percent, were positive. The 7-day positivity average was 3.09 percent. There were 362 patients in ICU yesterday, up seven from the previous day. Of them, 134 are intubated. Sadly, we lost 11 New Yorkers to the virus.
As of 11am this morning, 77.6 percent of adult New Yorkers have completed at least one vaccine dose, per the CDC. Over the past 24 hours, 32,309 total doses have been administered. To date, New York has administered 22,932,286 total doses with 69.9 percent of adult New Yorkers completing their vaccine series. See additional data on the State's Vaccine Tracker.
The State Department of Health has authorized a third COVID-19 vaccine dose for New Yorkers with compromised immune systems. Following the CDC's recommendation, eligible New Yorkers can receive their third vaccine dose 28 days after the completion of their two-dose vaccine series, effective immediately.
All health care workers in New York State will be required to be vaccinated by Monday, September 27. This includes staff at hospitals and long-term care facilities, including nursing homes, adult care, and other congregate care settings. Limited medical and religious exemptions will be allowed.
Tonight's "Deep Breath Moment": A new world record was set at Nardin Academy in Buffalo, New York, last week. Basketball players from all across the region came together to play what is now the world's longest basketball game. The game, which lasted five days, one minute and seven seconds, was organized to raise money for mental health resources in the Buffalo area. Ever Upward, Governor Andrew M. Cuomo"
(The author, who is now based in New York City, used to be the editor of two dailies in Iloilo)