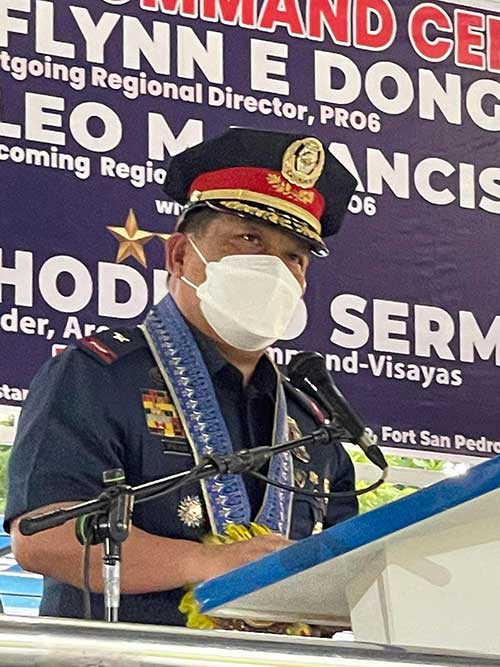 By Jennifer P. Rendon
Just like his predecessors, the newly installed Western Visayas police chief vowed to continue the relentless war on illegal drugs.
During his assumption of office on Monday, Brigadier General Leo Francisco said that there's no stopping the war on drugs "regardless of who gets hurts and who gets caught."
"We shall conduct an audit on the drug situation in the region focusing on the areas where known drug personalities were killed," he said.
But since April 13, 2022, there have been no deaths in police operations.
Since the government started its aggressive campaign against illegal drugs from July 1, 2016 to April 12, 2022, the Police Regional Office 6 (PRO-6) recorded 99 deaths.
Antique province topped the list with 38; Negros Occidental with 24; Iloilo City with 18; Iloilo province with 17; Bacolod City with 10; and Guimaras with 2.
Aklan and Capiz provinces posted zero incidents.
Meanwhile, PRO-6 operatives arrested 14,232 persons from July 1, 2016 and Aug 6, 2022.
Negros Occidental posted the biggest arrest with 4,994 persons while Bacolod City tailed with 4,309.
On the other hand, Iloilo City recorded 1,845 arrested persons while Iloilo province with 1,299; Capiz with 895; Aklan with 438; Antique with 316; and Guimaras with 135.
"Tuloy-tuloy ang war on drugs. Maliwanag naman ang utos ng ating chief PNP na walang let-up. Whoever get caught and get hurts, then so be it," Francisco said.
He added they would also review the status of cases filed against arrested drug suspects.