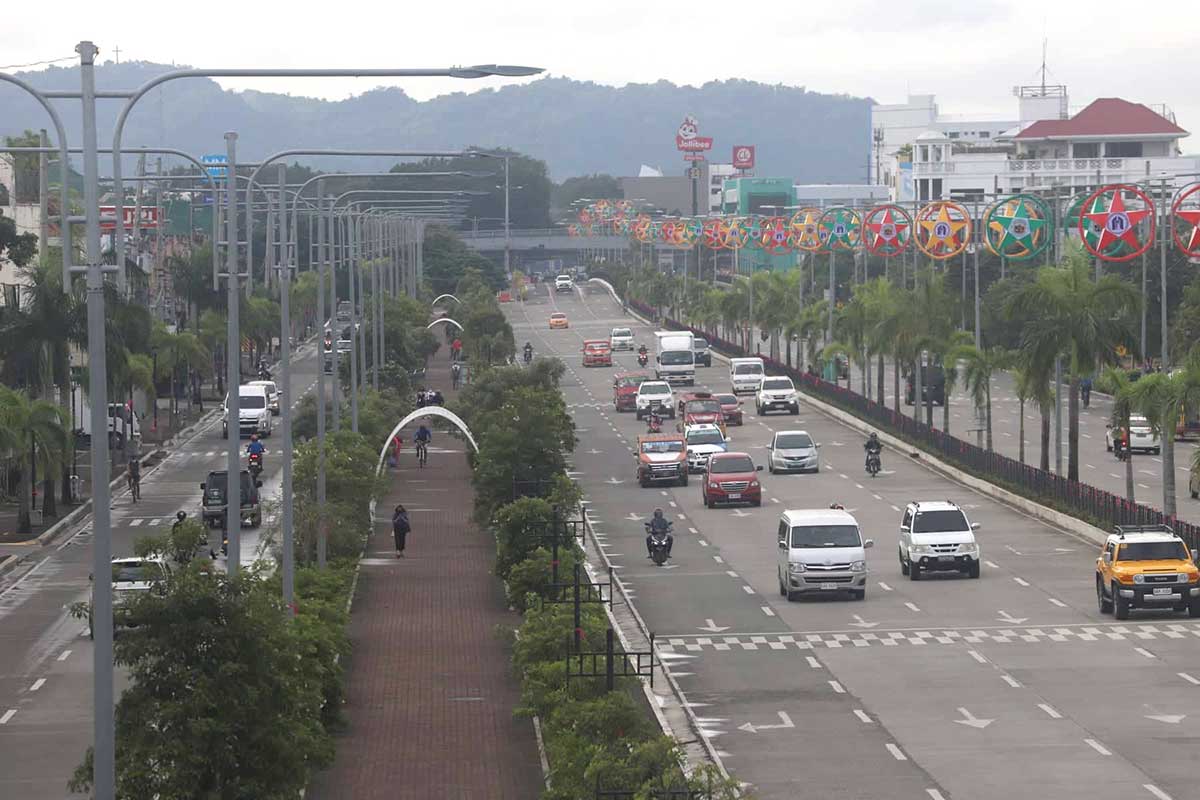 By Joseph B.A. Marzan
The chairperson of the Sangguniang Panlungsod's transportation committee said on Monday that an ordinance implementing the city's Local Public Transport Route Plan (LPTRP) could be approved as early as January 2022.
Iloilo City Councilor Romel Duron told Aksyon Radyo Iloilo that the Land Transportation Franchising and Regulatory Board has approved the city's LPTRP which will be endorsed to the city government in January 2022.
Duron said the LPTRP, especially the impending changes in routing schemes, would need an enacting ordinance.
"Maybe by next month, we may approve the [LPTRP ordinance] by means of an ordinance, since we were informed that our [LPTRP] had already been approved, then we will adopt it and come up with an ordinance," Duron said.
He added that under the LPTRP, jeepney routes have been reduced from 33 to 24 with the merging of some routes like the ones in Lapuz and Barrio Obrero.
The number of jeepney units was also reduced from 2,600 to 2,221.
Duron noted that the approved LPTRP and local transport franchise would still be needed by jeepney operators and cooperatives to secure their loans for modernized units.
"We will have to monitor the full implementation [of the LPTRP] after six months since our traditional jeepneys are still there. Their expiration still depends (sic) and only a few are applying because of the expensive fees to acquire modernized jeepneys. There are no investors and [operators and cooperatives] cannot borrow from the banks without an approved LPTRP and franchise," he said.
Regarding alternative routes to be proposed by the Public Safety and Transportation Management Office (PSTMO) as previously mentioned by office chief Jeck Conlu, Duron said they can also amend the ordinance when needed.
"We can amend the routes since this is an ordinary ordinance. When we pass this, we can also amend at any time they are needed. For me, [LTFRB] approval shouldn't be needed since this is merely an amendment, especially if it's minor like extension of number of kilometers, what is important is that the 24 major routes exist and rerouting may exist, since it is for the city," Duron added.
As to other looming transportation woes of the city, including ongoing road construction projects, he said these will depend on how national and local authorities will implement transport laws.
"We have enough national and local [transportation] laws. Our [ordinances] are just additional. For example, the speed limit [is already provided by] Republic Act 4136. We've just reduced the speed limit from 80 to 60 [in Iloilo City] especially at Diversion [Road]. It's difficult to monitor overspeeding, and even if they [the Land Transportation Office] bought speed guns, they don't even use them," he said.
Iloilo City Mayor Jerry Treñas had earlier said that the city government will focus on transportation management in 2022.