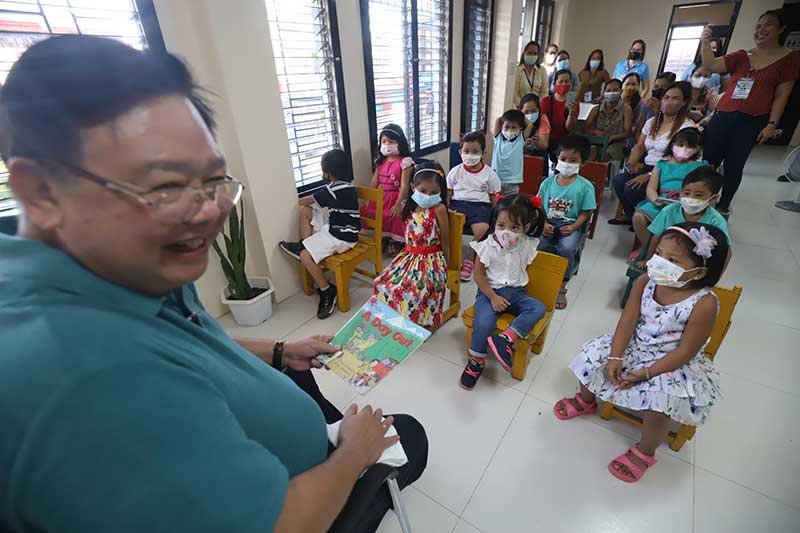 Another public library in Arevalo district was formally opened to the public on Thursday, July 7, 2022.
Iloilo City Mayor Jerry Treñas led the opening of the new public library on the 2nd floor of the Sta. Filomena Daycare Center in Arevalo district.
This is the second public library in the metro that is open to students and the public. The main library which is Iloilo City Public Library (ICPL) is located at Dr. Graciano Lopez Jaena Learning Resource Center and Museum at Fajardo St. in Jaro district.
The new library in Arevalo district is equipped with tables, chairs, desktop computers, books, and learning materials.
Treñas said that the library in Sta. Filomena will be temporary while the Chief Justice Ramon Avanceña Public Library is yet to be constructed in Arevalo Plaza.
To culminate the opening of the library, the mayor read one book from the library to the children visitors as he highlighted the importance of storytelling and reading books among kids.
"Sparking a session such as storytelling with our children promotes literacy, reading, brain development, and imagination. A Day Out by Claire Llewellyn, I had the chance to read this book to our young visitors during the launching of one of our District Library at Sta. Filomena earlier. Sa ila lamharon nga edad, importante ang pag bulig naton sa ila sa pagpamuklat sa insakto nga dalan padulong sa maayo nga buwas damlag," he said in a statement on Thursday. (DG)