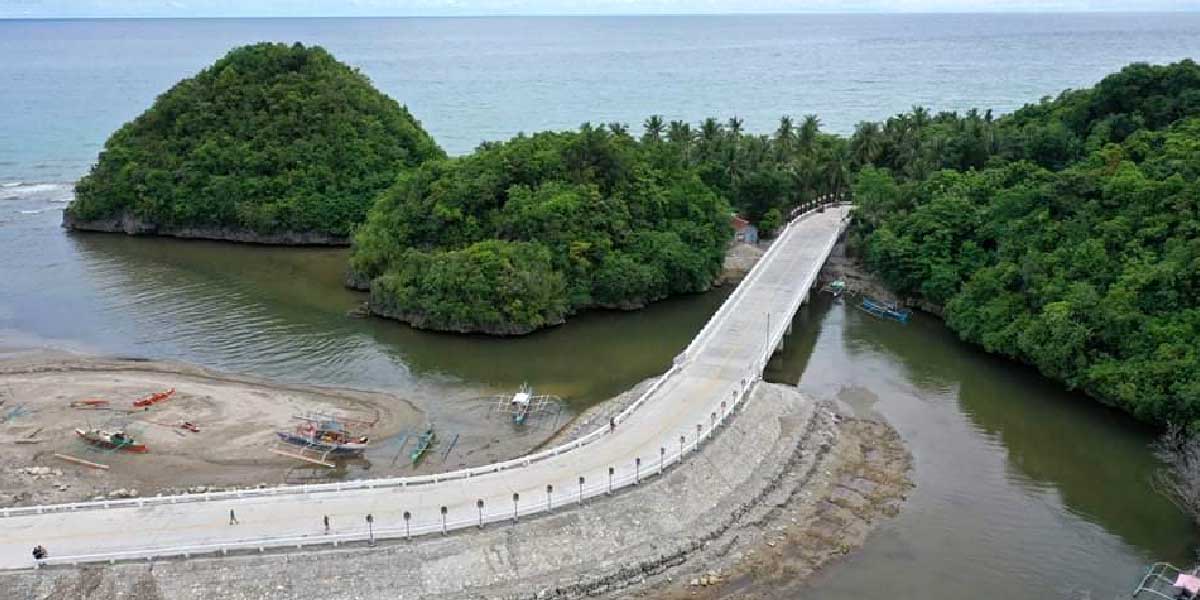 Local and foreign tourists will no longer board a motorboat going to the pristine beaches of Sugar Beach Resort and Langub Beach Resort in Brgy. Nauhang in Sipalay City, Negros Occidental.
This is due to the newly constructed bridge undertaken by the Department of Public Works and Highways (DPWH), Negros Occidental 3rd District Engineering Office.
As reported by District Engineer (DE) Rodney A. Gustilo, DPWH-6 Regional Director (RD) Lea N. Delfinado said the 75-lineal meter bridge connects two "sitios" or sub-villages of Brgy. Nauhang in Sipalay City, which are separated by a natural water way that led to the sea.
"Tourists used to rent a motorboat in order to reach the shoreline of Beach Resorts, which was a bit uncomfortable travel. Hence, with the completion of this project, they can simply drive their own cars to their desired destination.  Convenience in the transportation of the local people was also greatly improved as access to the mainstream was made easier," RD Delfinado said.
Likewise, DE Gustilo said the bridge is part of the construction of the ₱50-million access road leading to Sugar Beach Resort and Langub Beach Resort, a convergence project of DPWH and the Department of Tourism (DOT), which involves the construction of a 225-lineal meter concrete road with slope protection.
"The project also includes provision of gabions and grouted riprap, application of reflectorized thermoplastic pavement markings and installation of chevron road signs and guardrails to ensure safety of our motorists and the traveling public," DE Gustilo said.
Endowed with marine waters, white and fine beaches, and calm environment, Sipalay City, which is known as the Jewel of the Sugar Island of Negros, is the best place to escape the bustling urban life.
Thus, DPWH and DOT are working hand in hand in developing better road transportation leading to the destination sites in Sipalay City.
"Tourism industry in the city is also enhanced with the completion of this bridge, which leads to the opening of small businesses catering to the increasing number of tourists visiting these white pristine beaches and commune with Mother Nature," DE Gustilo said.
In addition, this bridge project benefits the community of Brgy. Nauhang, particularly in the transport of goods and basic services.
"Easy access to the city was even made available especially in the transportation of our agricultural and marine products to the large market. In cases of emergency, they can now directly proceed to the hospital to seek medical attention anytime and will no longer wait for an available motorboat to transfer them to the other dryland leading to the city," said Mrs. Rowena   R. Montalvo, a resident of Brgy. Nauhang. (DPWHR6/RPAIO)