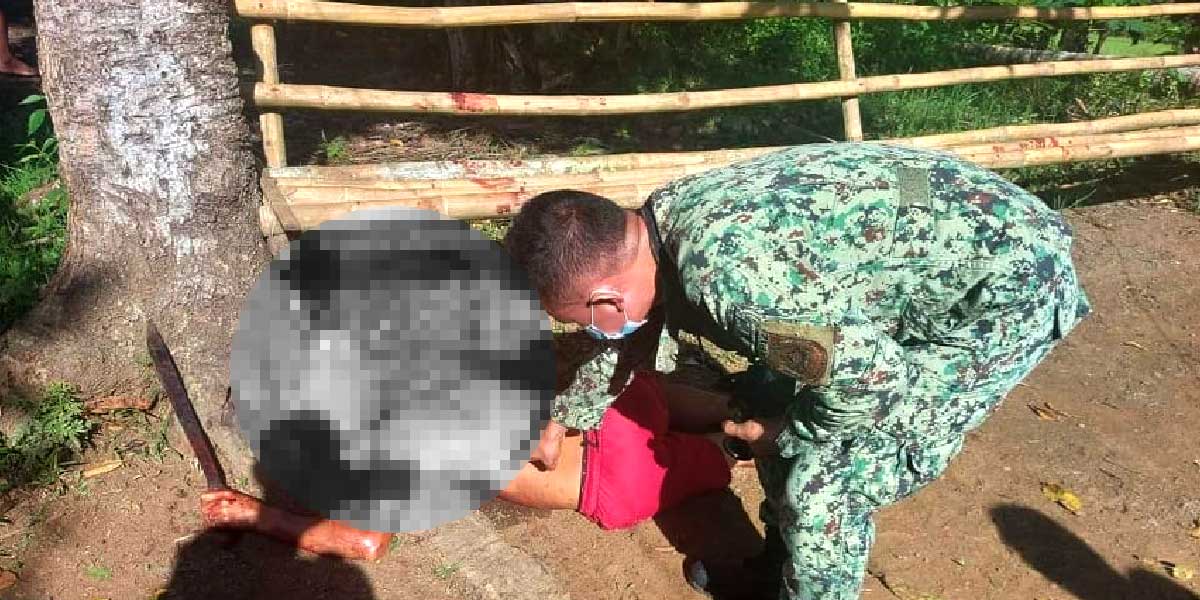 By Felipe V. Celino 
ROXAS CITY, Capiz – A 46-year-old farmer was shot dead by his nephew Friday afternoon at Sitio Naasug in Brgy. Majanlud, Sapian, Capiz.
Police identified the victim as Oscar Banate, of Brgy. Talon, Roxas City who went to Sapian for a family visit.
The suspect was identified as Jonard Banate, 32, also of said Barangay.
According to Police Lt. Ma. Nanette Puasan, Sapian PNP chief, Oscar allegedly ambushed Jonard with a bolo at around 6 pm Friday.
Jonard eluded the bolo attack then shot Oscar with a handgun.
Oscar died at the Sen. Gerardo Roxas Memorial District Hospital in Dao, Capiz.
A 25-inch fighting bolo allegedly owned by the victim was found at the scene.
Police investigation indicated that Jonard got angry at Oscar after the former cut down their coconut tree.
The suspect is presently detained at the police station after he voluntarily surrendered.