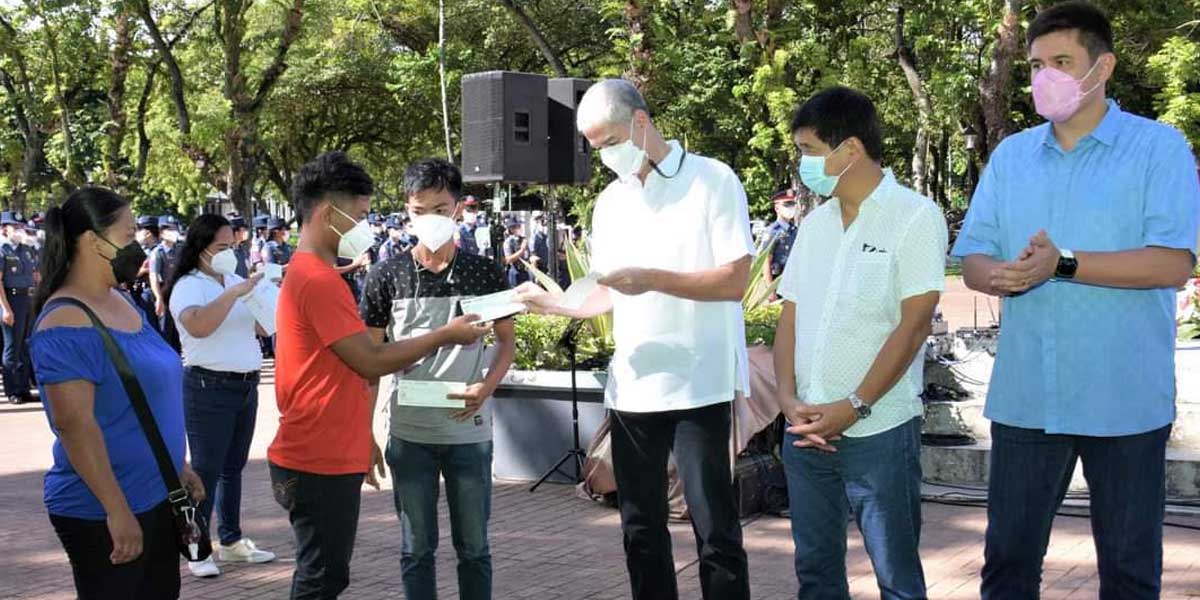 By Dolly Yasa
BACOLOD City – Negros Occidental Governor Eugenio Jose Lacson on Sunday said the provincial government will continue to follow the guidelines of the Inter Agency Task Force on the mandatory wearing of face masks.
Lacson, who just arrived from an official trip to Guam, led the provincial government celebration rites of the 124th Philippine Independence Day Sunday.
The governor said that he will not follow Cebu Gov. Gwendolyn Garcia's move to dispense with the use of face masks, except in closed and air-conditioned spaces.
"We will follow the Inter Agency Task Force (IATF on the Management of Emerging Infectious Diseases). We will still continue to wear masks and adhere to some distancing," he stressed.
In a statement, the Department of Interior and Local Government said that President Rodrigo Duterte has issued a directive to continue wearing of face masks, except under circumstances defined by the IATF-EMID.
Current IATF protocols allow only for specific instances, such as when eating or during certain sports and activities in well-ventilated areas.
As of June 11, the increase on COVID-19 cases has remained at single digit, with 26 active cases recorded in Negros Occidental.
Negros Occidental, except its seven towns and cities have remained under Alert Level 2 until June 15.
Bacolod City, Candoni, San Enrique, Pulupandan, EB Magalona, cities of Sagay, La Carlota and Victorias have been placed under Alert Level 1.
In his Independence Day message, Lacson said "that the people who fought for our freedom never wished for war and would choose peace and freedom, but they chose to fight so that the freedom and peace they yearn will be enjoyed by generations next, thus, it is the solemn duty of all generations to protect, preserve, and promote our freedom."
"It is my ardent hope that the present generation be conscious of our history, to understand that history is not just some stories of the past, that our rich history was marked by sacrifices of real people just like us," he further said.
The governor also reminded all public servants that the pandemic presented an opportunity to re-evaluate and reconsider the methods, and in the process find alternative and effective means in the delivery of duties, services, and programs.
"For the past two years, the enemy we fought was not just the kind that threatened our democracy, it was the kind that threatened our very existence," he added.
The Provincial Government of Negros Occidental also turned over a total of P1.1 Million worth of insurance benefits to the beneficiaries of the Barangay Insurance Program for Barangay Tanods and Barangay Officials and Employees, from various cities and towns of the province, as part the Independence Day celebration.