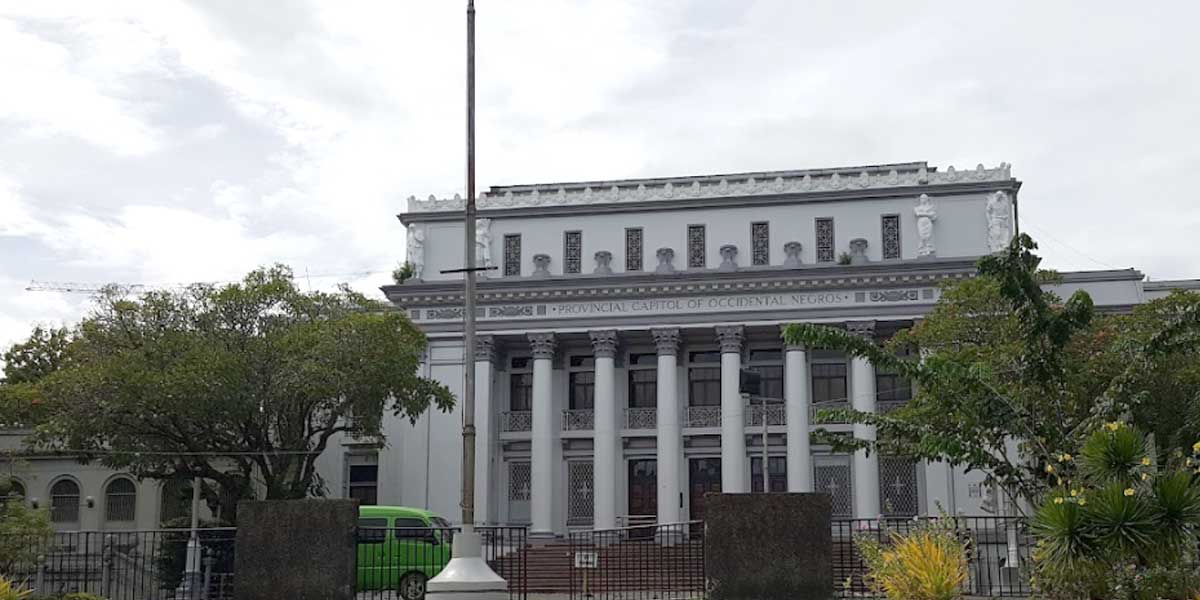 By Dolly Yasa
BACOLOD City – Negros Occidental Governor Eugenio Jose Lacson said the construction of the new Provincial Administration Center (PAC) here can start any time after the proposal to establish the structure in Talisay City was shelved.
Lacson confirmed that the construction of the proposed new PAC in Talisay City, Negros Occidental will no longer push through.
He said the construction will instead proceed at the original site at the North Capitol Road.
The governor said the change of plan is due to the refusal of the contractor, Dynamic Builders, to undergo another rebidding.
He said that provincial government will still utilize the property in Talisay City.
"We will just have to study what we can do to that property (in Talisay City) that will also create economic activity in the area, " Lacson said.
The governor said he already ordered the contractor to start with the construction of the new PAC at the original site.
"We will be monitoring them every month," he added.
He also explained that a rebidding is required if the construction of the new PAC will be moved to the Talisay City property that was purchased by the provincial government.
The provincial government has given the contractor a timeline to complete the P1-billion project within a period of three years.
Dynamic Builders and Construction Corp. was already paid the usual 15 percent advance payment for its mobilization fund.
As to the expected increase of traffic once the new PAC becomes operational, Lacson said that will be a challenge on how to manage it.
He stressed that "there is always a solution to the traffic."
Lacson also said that considering that many of the provincial government buildings are in Bacolod City, Lacson said he will have to discuss it with Mayor-elect Alfredo "Albee" Benitez.
He also said that the building design is only for the needs of the provincial government in answer to queries if the building can accommodate national government offices.
Dynamic Builders earlier signified its intention to construct a 9-story mixed-used building, to be located near the old PAC building.
The governor said he will talk with the contractor if this will push through as well.