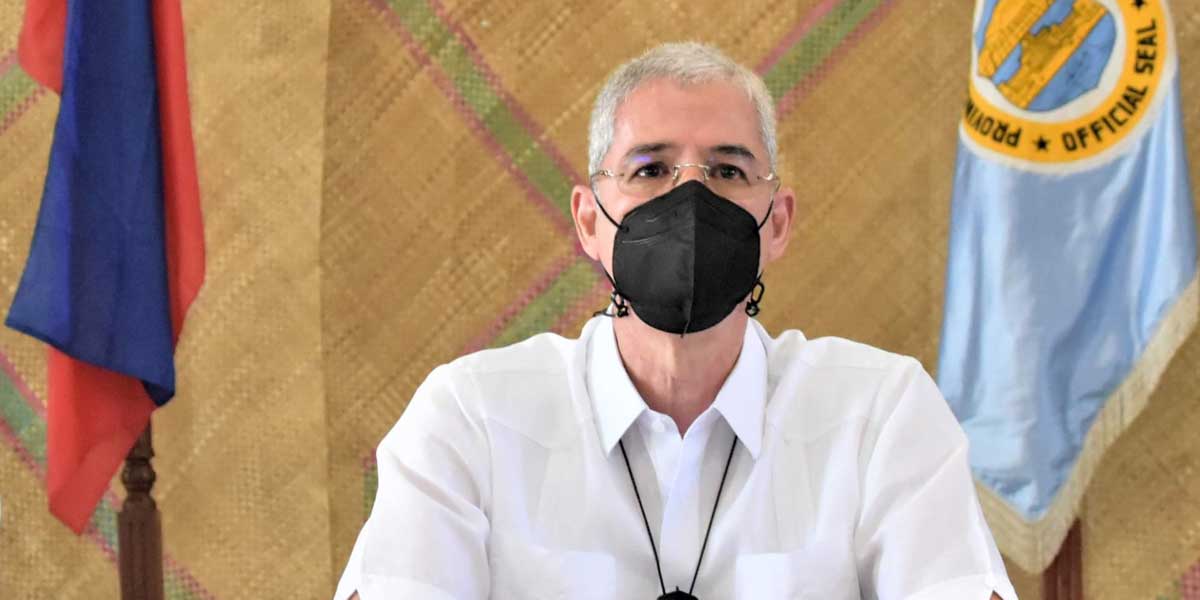 By Dolly Yasa
BACOLOD City – Negros Occidental Governor Eugenio Jose Lacson said Wednesday that he will return to work Monday, Jan 31, 2022.
Lacson went on a "health break" on Saturday after testing positive for COVID-19.
He told reporters in a phone patch interview that he is now recovering and is expected to return to the Provincial Capitol Building next week.
The governor said he is expected to have another round of RT-PCR test in the coming days to determine if he is no longer infected with COVID-19.
Lacson credited the mild symptoms he experienced and quick recovery due to being fully vaccinated against COVID-19.
Last week, Lacson underwent a three-day health break after experiencing a sore throat while attending official functions in southern Negros.
He initially underwent a rapid antigen test and results came back "non-reactive."
But on Saturday, Jan 22, Lacson underwent RT-PCR test and it was discovered that he was positive for COVID-19, effectively extending his three-day health break to 10 days.
The provincial capitol is still on lockdown since Monday, Jan 24, until tomorrow, Jan 28, after Lacson and 19 other capitol employees tested positive of COVID-19.