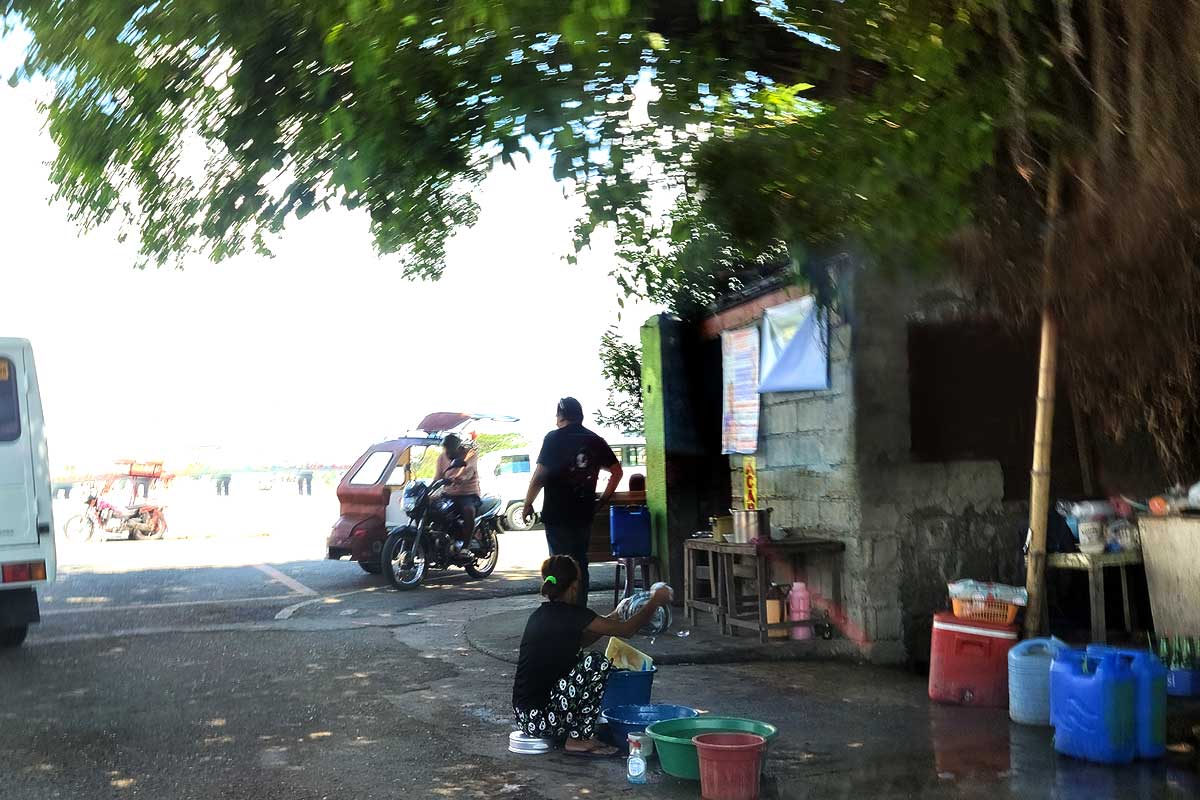 By Joseph B.A. Marzan
National Economic and Development Authority (NEDA) Secretary Karl Kendrick Chua on Tuesday said that the economic impact of the Enhanced Community Quarantine (ECQ) imposed on the "NCR plus" bubble will have some effect on Western Visayas' economy.
The National Capital Region (NCR) and the provinces of Bulacan, Cavite, Laguna, and Rizal returned to the Enhanced Community Quarantine since March 29 until April 10, due to the surge in coronavirus disease 2019 (COVID-19) cases there.
In a virtual forum hosted by Daily Guardian and the Iloilo Business Club Tuesday, Chua explained that economic "trade-offs" were taken into consideration with the ECQ recommendation.
Citing data projections by the Department of Health (DOH) and the Feasibility Analysis of Syndromic Surveillance Using Spatio-Temporal Epidemiological Modeler for Early Detection of Diseases (FASSSTER), he said that the two-week ECQ will prevent 323,262 cases, prevent 6,045 deaths, and 9,698 severe or critical COVID-19 cases.
The "trade-off", according to the NEDA chief, was 102,000 more poor people, 252,000 more unemployed, P2.1-billion daily income loss in NCR and adjacent areas, 553,000 non-COVID deaths, and a 75 percent decline in PhilHealth claims for high burden diseases.
Chua also cited the outstanding data of the Philippine Statistics Authority's (PSA) Labor Force Survey (LFS) which showed that NCR unemployment rate was low at 4.8 percent prior to the pandemic but soared to 15.8 when the health crisis hit.
While unemployment rate has since improved to 8.8% in January 2021, it is expected to get worse due to the ECQ.
Prior to the current ECQ imposition, the NCR had 300,000 employed people.
Chua, a former World Bank executive and finance undersecretary, said that since the "NCR plus" area constitutes around 50 to 60 percent of the national economy, it will likely affect economic activity in other parts of the whole country, including Western Visayas.
He cited the steep decline in tourist arrivals in Boracay, majority of which came from the NCR.
Chua said that the ECQ in "NCR plus" was part of a more "targeted" approach in combatting COVID-19 spread while at the same time, considering economic effects.
"Imposing ECQ or GCQ is like radiating the entire body of a cancer patient when the tumor is localized. Targeting the source of the cancer stands a better chance of healing the person, rather than subjecting all other healthy cells to harmful radiation," Chua said.
He also explained that in these "trade-offs", economic solutions would have to be pulled from other economic sources.
"If I give subsidy, I'm taking that from another group. If I give Luzon more budget for infrastructure, I'm getting that from Visayas or Mindanao because I have finite resources, or budget. If you want to watch more videos, you cannot have more than 24 hours, and you would have to cut your sleep, your work, or your intake of food," he explained.
Despite these economic setbacks due to the pandemic, Chua said that there still may be a positive outlook for 2021 and 2022.
NEDA, according to him, estimated that the economy is expected to grow by 6.5 to 7.5 percent in 2021, but these numbers may still roll back by 0.8 percent due to the current ECQ.
Likewise, growth is expected to continue in 2022 at an estimated 8 to 10 percent.
This, despite the economic downturn due to the pandemic, wherein the country's Gross Domestic Product (GDP) growth fell by 9.5 percent in 2020, the worst since 1947.
The country also saw a P1.4-trillion peso in income loss last year, at an average of P2.8 billion per day, and an average of annual income loss of P23,000 per worker across different sectors and jobs.
The national government is overseeing its economic recovery using a "four-pillar" economic strategy costing P2.57 trillion, which include:
– Emergency support for vulnerable groups (P505.61 billion);
– Marshalling responses to fight COVID-19 (P53.19 billion);
– Monetary actions and other financing support (P1.31 trillion); and
– An economic recovery program to create jobs and sustain growth (P699.82 billion).
He cited 3 "enablers" of economic recovery:
– Reopening of the economy in areas under Modified General CQ status or better at the appropriate time;
– Timely implementation of recovery package (2021 and 2020 budgets, Rep. Act No. 11494 or Bayanihan 2 extension, CREATE, FIST, and GUIDE); and
– Timely implementation of vaccination program.
He cited the following recommendations to manage COVID-19 risks, made by NEDA for the public based on the data gathered and studied by the national government:
– Localized lockdowns;
– Continuing public transport at 50% capacity and increase frequency to reduce wait time in stations that spread COVID, and supporting active transport;
– Continuing curfew except for essential workers;
– Essential travel only outside NCR plus bubble;
– Considering reducing capacity in back-end offices between 30 to 50% and work from home instead;
– Stopping indoor dine-in, but allowing outdoor dine-in, take-out, or delivery;
– No gatherings (social, religious, cultural, or seminars); and
– Wearing mask at home, and no visitors at home.
As for policy recommendations, Chua cited a heightened Prevent, Detect, Isolate, Treat, Recover (PDITR) strategy, and adding the COVID-19 Vaccination strategy later.
As to the COVID-19 vaccination, he said that full roll out would be between third and fourth quarters of 2021, where essential workers in the economy are in priority group "A4".
He called on the public and the private sector to work with the government to provide solutions to expedite recovery.
"The reality is that we will have to live with the virus. It will not go away, it will probably be like the flu, it will come back once in a while even with the vaccine, and like flu, you will probably have to take the vaccine every year. But there are many ways to prevent the virus from affecting your lives, and we have to work together during this critical period," he said.