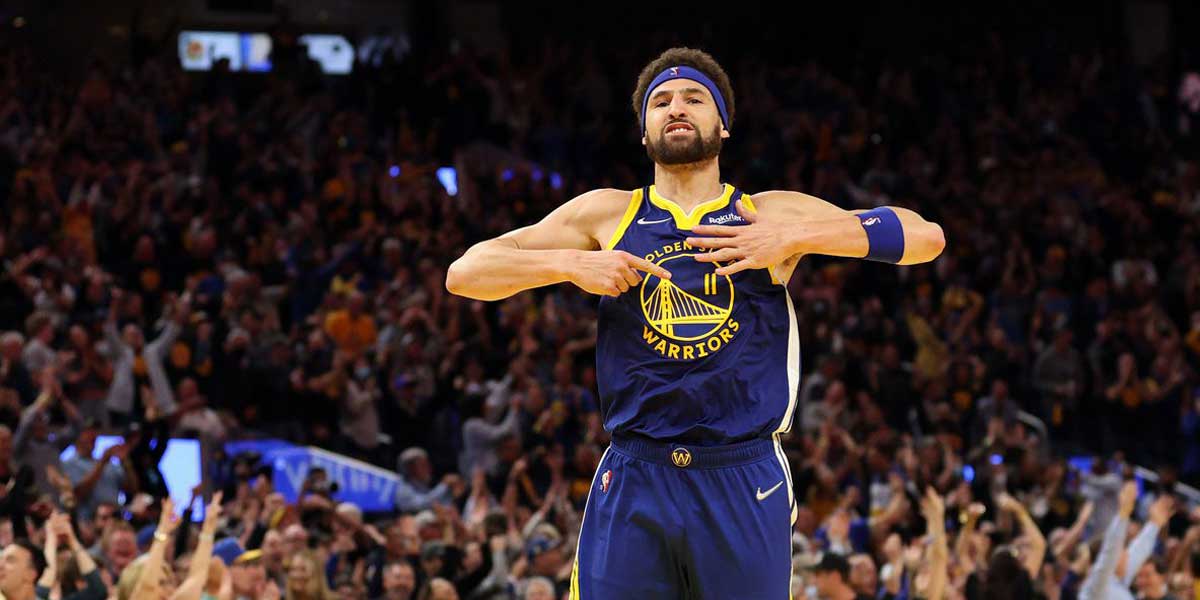 By Leobert Julian A. de la Peña
After four long years, the Golden State Warriors are back in the NBA Western Conference Finals.
Despite a horrible first half turning the ball over 12 times, the championship pedigree of the mighty Golden State team rose to the occasion and survived another gritty run by the Memphis Grizzlies to end the series in Game 6, 110-96.
Klay Thompson found his stroke in the series and showed out against Memphis and drew flashbacks of his heroic performance against the Oklahoma City Thunder last 2016 when he sank 11 three-pointers to help Golden State avoid elimination and win the series in seven games against Kevin Durant and Russell Westbrook.
The deadly sharp-shooter scored a game-high 30 points and buried eight of his 14 total attempts from downtown.
Aside from his impressive three-point percentage, Thompson made 50% of his 22 attempts from the field, and also grabbed eight huge rebounds and three blocks.
The Warriors were immediately off to a hot start as Thompson and Stephen Curry provided the early offense but a Dillion Brooks explosion kept the Grizzlies within striking distance and turned Game 6 into a dogfight.
Every time Golden State made an offensive run, Brooks and the young Grizzlies squad courageously answered with their own and never trailed by double digits in the first three quarters.
Golden State's disappointing 17 total turnovers hurt them in the game and allowed Memphis to take advantage on the break.
Memphis even regained the lead late in the third quarter but Thompson and Curry answered back with their own offensive run to put Golden State ahead again.
However, in the last six minutes of the fourth quarter, Golden State finally got their offensive groove and put on a strong defensive hold that shut down Memphis in the game.
The once single-digit lead immediately ballooned to double-digits in the last five minutes with Thompson, Curry, and Draymond Green running the show like the champions they were several years ago.
Curry backstopped Thompson with 29 points, seven rebounds, and five assists while Green had another monster game of 14 points, 15 rebounds, and eight assists.
With the win, the Warriors will be waiting for the Game 7 winner between the Dallas Mavericks and the Phoenix Suns.