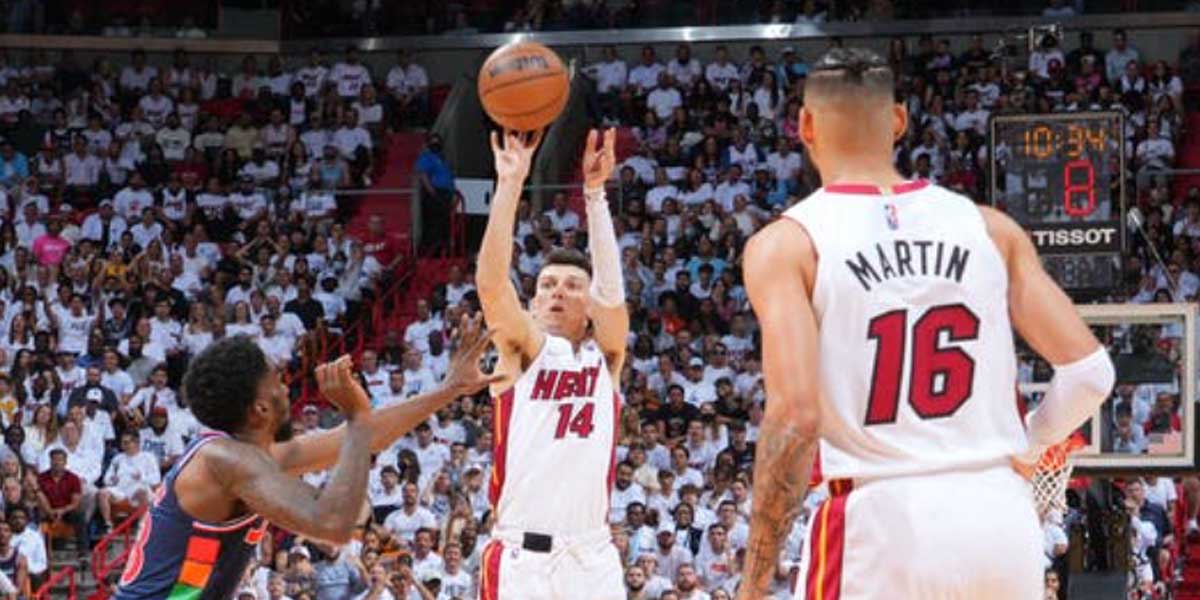 By Leobert Julian A. de la Peña
The Phoenix Suns continued to play their brand of basketball and took down the Dallas Mavericks, 121-114, in Game 1 of their Western Conference semifinals clash while the Miami Heat took advantage of the absence of Joel Embiid and crushed the Philadelphia 76ers, 106-92, in their Eastern Conference semifinals showdown.
It's as if nothing changed for the Phoenix Suns after pulling off a complete performance against the Dallas Mavericks.
Phoenix wasted no time establishing a double-digit lead and quickly gained momentum against Dallas as they opened the game with Deandre Ayton willing his way inside the paint.
Ayton shone the most for Phoenix after finishing the game with 25 huge points, eight rebounds, and a block on 12/20 shooting from the field.
Head coach Monty Williams made it clear from the get-go that they plan to exploit Dallas' loose paint defense as they began dumping the ball to the hot Ayton who destroyed Dwight Powell and Maxi Kleber in the shaded area.
The win spoiled Luka Doncic's 45-point outing who was just unconscious from the field and took on every defender that the Suns threw at him.
Despite Doncic's majestic performance, Phoenix outplayed them in all facets of the game: they outrebounded them, 51-36, out-assisted them, 27-16, and recorded six blocks compared to Dallas' two.
Devin Booker and Chris Paul then provided the finishing touches and sank difficult out-balanced shots to take care of business on their home court.
Meanwhile, in the Eastern Conference, the Miami Heat dominated the Philadelphia 76ers who badly missed the presence of their superstar Joel Embiid.
The NBA confirmed that Embiid will be missing the first two games of their semifinals clash against the Heat and is expected to return on Game 3.
Without Embiid manning the middle, Bam Adebayo had a field day scoring at will, ending the game with 24 points.
Philadelphia showed some fight after a huge second quarter when James Harden and Tobias Harris got hot and helped them take a one-point lead, 51-50, heading into the second half.
However, Miami's defense was just too much for the 76ers and created more points off turnovers that spearheaded the Heat's second-half snowball.
Tyler Herro then took matters into his own hands and became Miami's primary scorer after dropping a team-high 25 points and seven assists.
Philadelphia will look to equalize the series and will expect a bounce-back performance from Tyrese Maxey, Harden, and Harris in Game 2 scheduled on May 5, 7:30 AM.