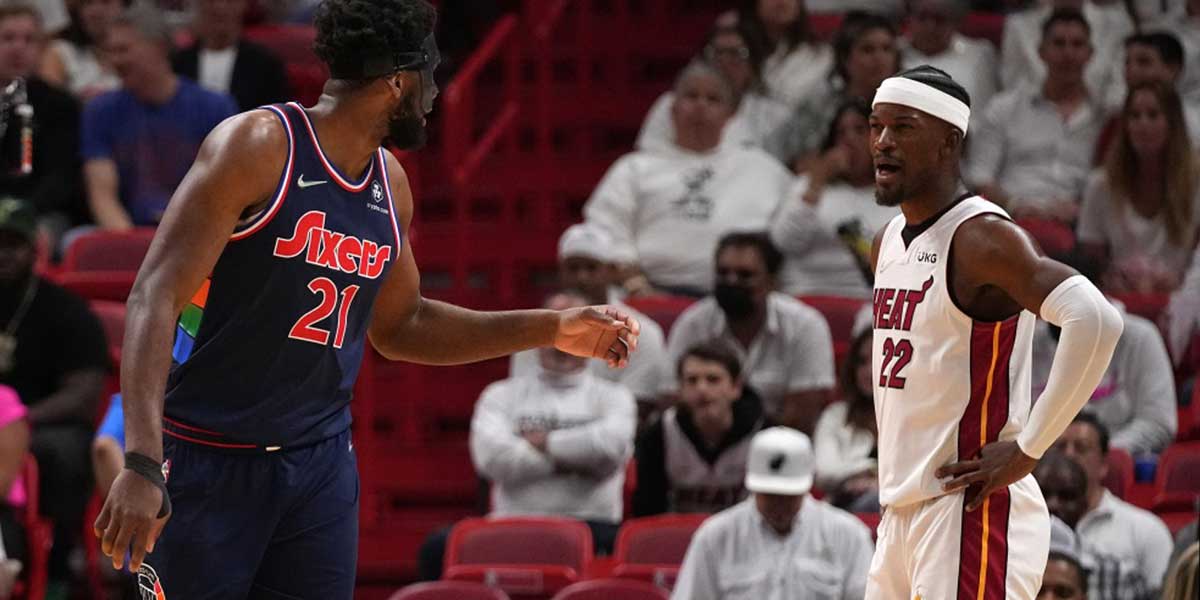 By Leobert Julian A. de la Peña
The Miami Heat's waxing-hot offense propelled them to a 120-85 dominating win over the Philadelphia 76ers and is now a win away from an Eastern Conference finals ticket while the Phoenix Suns took control of the second half and won Game 5 in convincing fashion, 110-80, against the Dallas Mavericks.
It was another Jimmy Butler offensive explosion after finishing the win with 23 big points, nine rebounds, and six assists.
From the get-go, Miami Heat's superstar just barreled his way into the paint and was highly efficient drilling his signature mid-range jumpers.
Max Strus also shot the lights out for Miami and scored 11 huge points in the opening quarter to finish with 19 points, 4/10 from long distance, and grabbed 10 rebounds.
Miami bounced back from their horrible two-game road trip at Philadelphia and moved the ball better after tallying 26 assists compared to Sixers' 14.
Bam Adebayo was locked-in defensively and took the challenge of stopping Joel Embiid who was limited to 17 points in 33 minutes of playing time.
Aside from Miami's scoring prowess, the team also controlled the boards and outrebounded Philadelphia by 10, 46-36, which helped generate tons of fast break points in the second half.
The Heat will be looking to end the series as they travel to Philadelphia for Game 6 of their Eastern Conference semifinals showdown.
Meanwhile, in the Western Conference, the Phoenix Suns decimated the Dallas Mavericks on their home floor to take a 3-2 semifinals series lead.
It was a rousing start for the Mavericks as Dorian Finney-Smith and Luka Doncic immediately caught fire giving them an early first-quarter lead.
However, Devin Booker's efficient mid-range game and aggressiveness going to the rim paid off to help the Suns regain the lead and close the first half with a 49-46 advantage.
The bleeding continued for the Mavericks in the second half as the whole Phoenix squad chipped in offensively and spread the score sheet courtesy of consistent plays from Mikal Bridges, Cam Johnson, Deandre Ayton, and Chris Paul.
Dallas never cut the Phoenix lead to single digits and was held scoreless for five minutes in the crucial third quarter that swelled the lead up to 20.
Paul, Booker, and Ayton will look to close out the series to book a second-straight Western Conference finals seat.