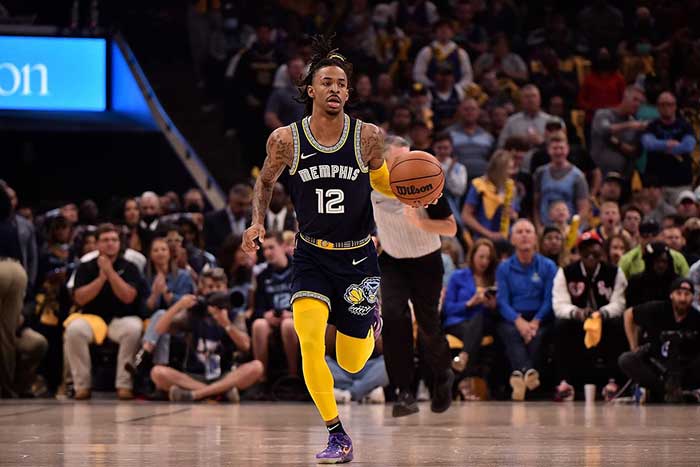 By Leobert Julian A. de la Peña
The Boston Celtics equalized their Eastern Conference semifinals duel with the Milwaukee Bucks, 109-86, while Ja Morant's 47-point explosion carried the Memphis Grizzlies against the Golden State Warriors, 106-101, to head to the road with a 1-1 standing in the Western Conference series semis.
Ime Udoka had a simple approach for Boston: take the open and available shot and force the Milwaukee Bucks into difficult situations.
Jaylen Brown starred for Boston and immediately went into a frenzy as early as the first quarter after scoring the Celtics' 17 out of their 32 total points.
The athletic shooting guard bounced back from a horrible Game 1 performance and was all over the place to help Boston establish an early double-digit lead and the momentum.
Grant Williams provided the extra punch and became the ex-factor of the game after putting on a decent defensive hold against Giannis Antetokounmpo.
Aside from his defensive prowess, Williams also knocked down most of his open three-pointers and finished the ball game with a post-season career-high 21 points, five rebounds, and two assists.
Milwaukee tried to claw their way back after cutting Boston's 26-point lead to just 12 in the third quarter but superstar Jayson Tatum iced the game with an incredible second-half performance.
Tatum finished what Brown started and chipped in 29 huge points, eight assists, and three rebounds in 43 minutes of playing time.
Meanwhile, in the Western Conference, the Memphis Grizzlies survived the Golden State Warriors to win Game 2 on their home floor.
It was a dominant performance for Morant after bullying every matchup Steve Kerr and Golden State threw at him for four grueling quarters.
However, Memphis suffered an early blow as defensive maestro and starting forward Dillon Brooks got ejected from the game in just the first quarter after a flagrant penalty foul on Gary Payton II.
With Brooks out for the rest of the game, it was Morant who carried the offensive load.
It was the same story during Game 1 where Memphis took the early lead and Stephen Curry helped the Warriors get back within striking distance.
The greatest three-point shooter of all-time sank timely baskets that answered every Memphis run in the first three quarters despite the salty shooting from his splash brother tandem Klay Thompson who only sank five of his 19 total attempts in the game.
When crunch time came, it was Morant who shone the most and willed his team with an astonishing 13-point solo rally in the last four minutes of the game.
Morant single-handedly erased Golden State's 95-91 lead and outscored the opposing team in the last five minutes of Game 2.
Golden State will be looking to take a 2-1 advantage lead as they head home for Game 3 of their Western Conference semifinals showdown.