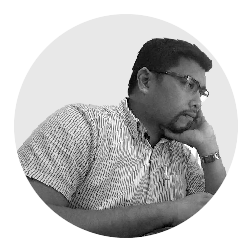 By Francis Allan L. Angelo
I am sharing another informative and credible article on the importance of getting COVID-19 vaccines. The article was authored by Marty Makary and was first published in the Wall Street Journal (https://www.wsj.com/articles/the-power-of-natural-immunity-11623171303).
The Power of Natural Immunity
By Marty Makary
The news about the U.S. Covid pandemic is even better than you've heard. Some 80% to 85% of American adults are immune to the virus: More than 64% have received at least one vaccine dose and, of those who haven't, roughly half have natural immunity from prior infection. There's ample scientific evidence that natural immunity is effective and durable, and public-health leaders should pay it heed.
Only around 10% of Americans have had confirmed positive Covid tests, but four to six times as many have likely had the infection. A February study in Nature used antibody screenings in late summer 2020 to estimate there had been seven times as many actual cases as confirmed cases. A similar study, by the University of Albany and New York State Department of Health, revealed that by the end of March 2020—the first month of New York's pandemic—23% of the city's population had antibodies. That share necessarily increased as the pandemic spread.
The contribution of natural immunity should speed up the timeline for returning fully to normal. With more than 8 in 10 adults protected from either contracting or transmitting the virus, it can't readily propagate by jumping around in the population. In public health, we call that herd immunity, defined broadly on the Johns Hopkins Covid information webpage as "when most of a population is immune." It's not eradication, but it's powerful.
Without accounting for natural immunity, we are far from Anthony Fauci's stated target of 70% to 85% of the population becoming immune through full vaccination. But the effect of natural immunity is all around us. The plummeting case numbers in late April and May weren't the result of vaccination alone, and they came amid a loosening of both restrictions and behavior.
In Los Angeles, 45% of city residents were found to have antibodies in February. Once vaccines were introduced, the seven-day average of daily Covid cases fell from a peak of more than 15,000 on Jan. 11 to 253 four months later, even as people became more mobile. That sharp decline, which came far faster than health officials expected, can't be accounted for by vaccination rates, which were below 50% during that time.
Natural immunity is durable. Researchers from Washington University in St. Louis reported last month that 11 months after a mild infection immune cells were still capable of producing protective antibodies. The authors concluded that prior Covid infection induces a "robust" and "long-lived humoral immune response," leading some scientists to suggest that natural immunity is probably lifelong. Because infection began months earlier than vaccination, we have more follow-up data on the duration of natural immunity than on vaccinated immunity.
Washington University's lab findings are consistent with physicians' bedside observations. After treating Covid for 16 months, we haven't seen significance incidence of re-infection. In Italy no re-infection clusters have been observed. In a large study from Denmark, less than 0.7% of people who tested positive for Covid, including those who were asymptomatic, ever tested positive again—a "breakthrough infection" rate similar to that of vaccines. These numbers are especially low considering the sensitivity of Covid PCR tests, which can sometimes detect a single viral particle in a blood sample. It often takes thousands to make you sick.
Skeptics of natural immunity point to Manaus, capital of the Brazilian state of Amazonas, where reports in January suggested a wave of re-infections despite herd immunity. But the initial estimate of those infected was incorrect because it was based on antibody testing among those who donated convalescent plasma—an unrepresentative subgroup of the population. A follow-up study debunked the re-infection hypothesis and found only three confirmed re-infections in the entire state, whose population exceeds four million. Other studies have confirmed that re-infections are rare and usually asymptomatic or mild.
Some health officials warn of possible variants resistant to natural immunity. But none of the hundreds of variants observed so far have evaded either natural or vaccinated immunity with the three vaccines authorized in the U.S.
Should the previously infected be vaccinated? My clinical advice to healthy patients with natural immunity is that one shot is sufficient, and maybe not even necessary, although it could increase the long-term durability of immunity. A University of Pennsylvania study of people previously infected with Covid found that a single vaccine dose triggered a strong immune response, with no increase in that response after a second dose. A separate study from New York's Mount Sinai School of Medicine concluded that "the antibody response to the first vaccine dose in individuals with pre-existing immunity is equal to or even exceeds the titers found in naïve"—never-infected—"individuals after the second dose."
Researchers from the Cleveland Clinic published a study this week of 1,359 people previously infected with Covid who were unvaccinated. None of the subjects subsequently became infected, leading the researchers to conclude that "individuals who have had SARS-CoV-2 infection are unlikely to benefit from COVID-19 vaccination."
What's the harm of underestimating or disregarding the protection afforded by natural immunity? It almost certainly cost American lives by misallocating vaccine doses earlier this year, and is still doing so in countries where Covid is prevalent and shots are scarce. It continues to delay full reopening and prolongs the state of fear that has many people wearing masks even when there's no mandate, or reason, to do so.
Dr. Fauci said last Aug. 13, 2020 that when you have fewer than 10 cases per 100,000, "you should be able to open up safely and clearly." The U.S. reached that point in mid-May 2021. It's time to stop the fear mongering and level with the public about the incredible capabilities of both modern medical research and the human body's immune system.
(Dr. Makary is a professor at the Johns Hopkins School of Medicine, Bloomberg School of Public Health and Carey Business School. He is author of "The Price We Pay: What Broke American Health Care—and How to Fix It," just out in paperback.)