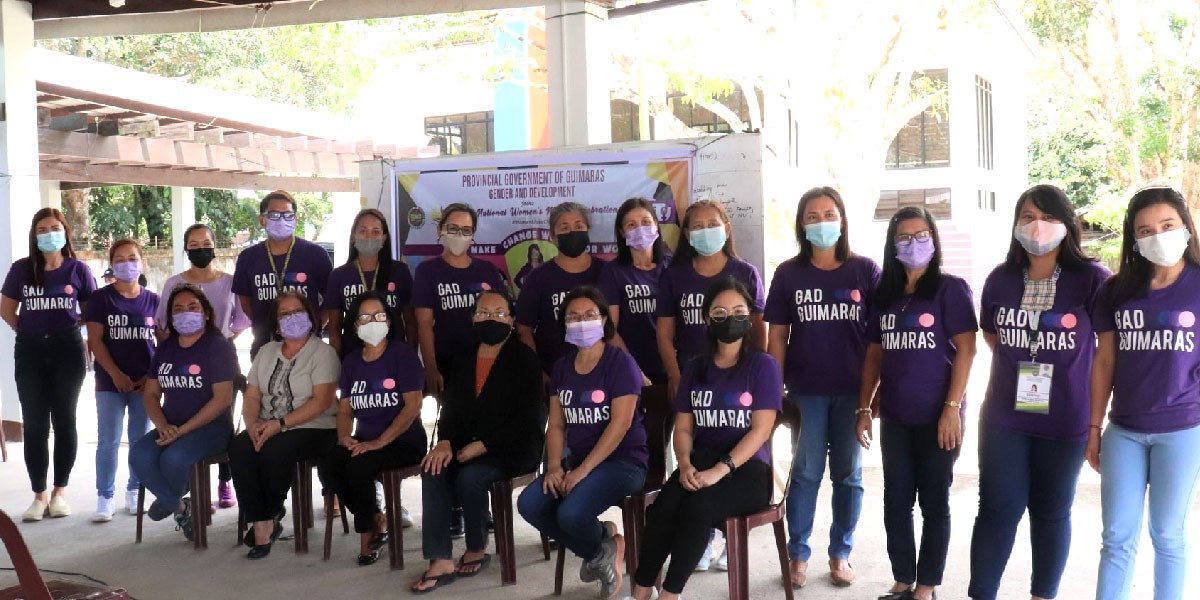 The Province of Guimaras kicked off the 2021 National Women's Month Celebration with a simple ceremony amidst the COVID-19 pandemic with the theme: "We Make Change Work for Women; Juana Laban sa Pandemya: Kaya!"
Seventy empowered women joined the National Women's Day information caravan of the Provincial Government of Guimaras Gender and Development (GAD) on March 8, 2021.
The kick-off celebration coincided with the observance of International Women's Day.
Governor Samuel T. Gumarin said that women play a vital role to develop and build a community and women have made a significant contribution to the suppression of COVID-19 pandemic.
"Time has change nga ang presidente sang Pilipinas babayi. Why? Bangud nakita naton nga sa pag-develop sang aton kumunidad, we need awoman. Dapat sa isa ka organisasyon developmental man ukon sa biskan ano nga organisasyon dapat may babayi gid. May kabudlayan man ang aton women sa pagkontrol sang pandemya. Because sang mga BHWs naton kag sa mga babayi nga health personnel naton napulupunggan ang pagsaka sang infection diri sa probinsiya sang Guimaras," he said.
This year's campaign highlights the tremendous efforts of women and girls around the world in shaping a more equal future and recovery from COVID-19 pandemic.
Women stands at the front lines of the COVID-19 crisis as health care workers, caregivers, innovators, community organizers and as some of the most exemplary and effective national leaders in combating the pandemic.
The Provincial Government of Guimaras through its Gender and Development (GAD) Program has planned out several activities for the celebration, focusing on the local government unit's clients' services and employees' welfare.
This celebration is also a venue to discuss and address the issues that women continue to face so empowerment can be fully achieved and a call for concrete, sustainable, and inclusive actions towards gender equality.
The caravan aims to develop awareness in the community about the women's month celebration and to inspire and empower women and girls to be agents of change – to contribute in promoting gender equality and the empowerment of all women.
To fully disseminate the essence of the celebration, the GAD Technical Working Group will distribute purple face masks to PGG clients who visit the Provincial Capitol every Mondays of March starting on March 8, 2021.
Josefina G. Dela Cruz, Sangguniang Panlalawigan Member and Chairperson of Committee for Women, graced the event with her presence.
The activity was conducted in compliance with the necessary health and safety protocols to avoid the further spread of COVID-19 and other infectious diseases.