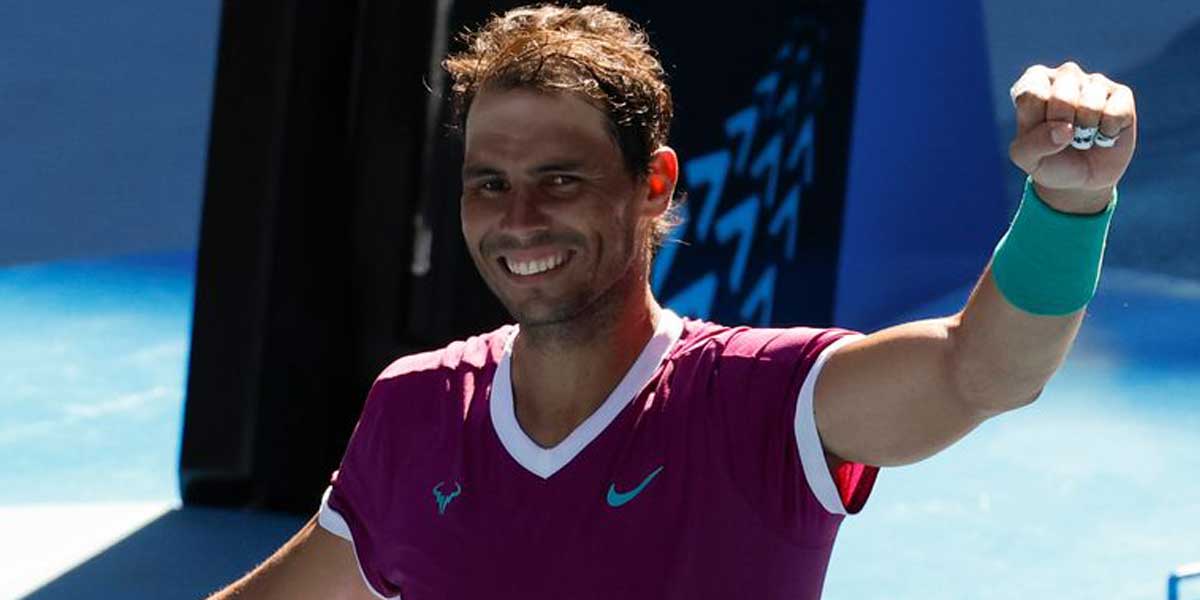 By Leobert Julian A. de la Peña
Tennis legend Rafael Nadal showed poise under pressure and survived a late comeback run from Canadian star Denis Shapovalov, 6-3, 6-4, 4-6, 3-6, 6-3, during the quarterfinals of the 2022 Australian Open and punched another semifinals ticket in his storied career.
The grueling five-setter match was Nadal's first in the tournament, overcoming a huge third and fourth set performance from Shapovalov who just outscored the Spaniard in the registered winner shots category.
Nadal looked to stomp over the Canadian world no. 14 ranked tennis player when he swept the first two sets in a one-sided fashion.
Seeking his 21st Grand Slam championship trophy to overtake Novak Djokovic and Roger Federer, Nadal proved he can still rise through adversity and took a whole different approach during the fifth and deciding set.
As Shapovalov was riding his hot momentum, Nadal came back to where he had success in the first two sets and just outworked the Canadian in all aspects of the game.
Shapovalov went toe-to-toe against Nadal in the baseline battle but the world no. 6 ranked Spaniard connected on unusual angles for some of his points and turned garbage into gold in the most crucial stretch of the last set.
Nadal then turned beast mode once again and broke Shapovalov's service twice to force things and the momentum go his way to keep his 21st Grand Slam bid alive.
For the semifinals, Nadal set up another clash with a familiar foe and will face the Italian heavy-hitter Matteo Berrettini.