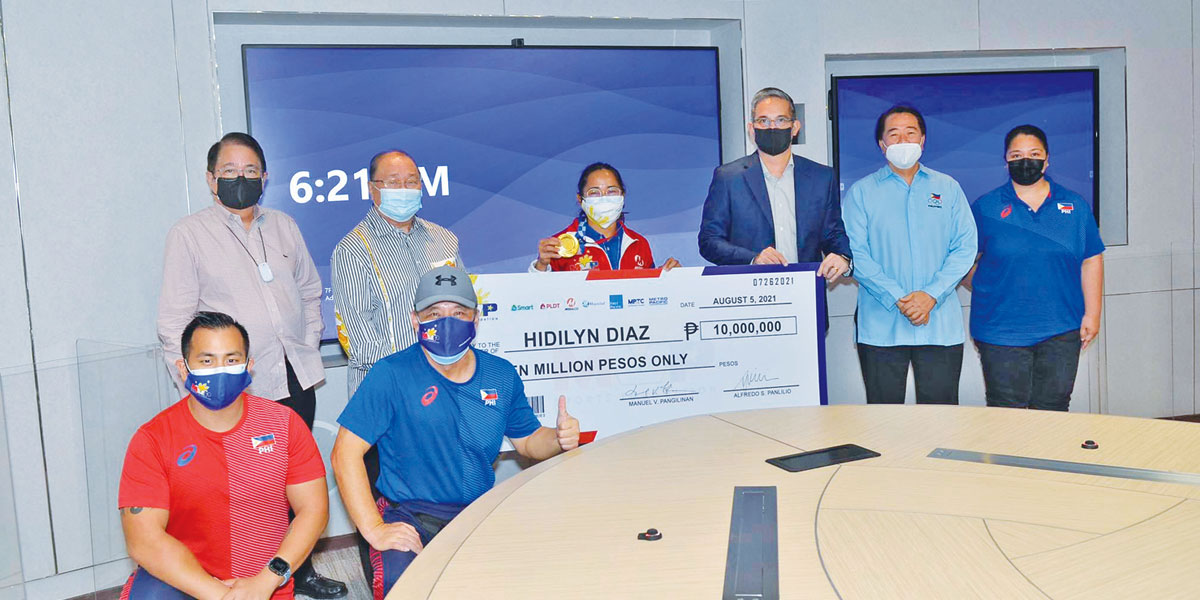 By Leobert Julian A. de la Peña
Call heeded.
After Filipino boxer and Tokyo Olympics silver medalist Carlo Paalam asked for their coaches' cash assistance, the Manny V. Pangilinan Sports Foundation (MVPSF) was quick to answer the call.
The MVPSF just released a total budget of 40.5 million pesos for the whole PH Olympic delegation and according to them, 11 million pesos will be given to the coaches of the medalists.
"The coaches also sacrificed as they were away from their families as much as the athlete, so they should also be compensated for their athletes' success," said MVPSF president Al S. Panlilio.
Hidilyn Diaz's weightlifting coach and the country's boxing coach who helped Paalam and Nesthy Petecio reach their silver medal finish and Eumir Marcial at bronze will receive the amount.
"It's a breakthrough and a milestone event for Philippine sports as we've had our best medal haul including our first-ever gold," said MVPSF Chairman Manny V. Pangilinan.
Diaz already received her 10-million pesos from the MVPSF, Paalam and Petecio with 5-million pesos each and Marcial with 2-million pesos.
The 15 Tokyo Olympians who weren't able to have podium finishes were also rewarded with a 500k-cash for representing the country.
"Our investment in the country's sports development is all worth it when we see the effort of our athletes to represent the country to the best of their abilities. The victories they achieve and the pride they give our country are priceless," added Pangilinan.