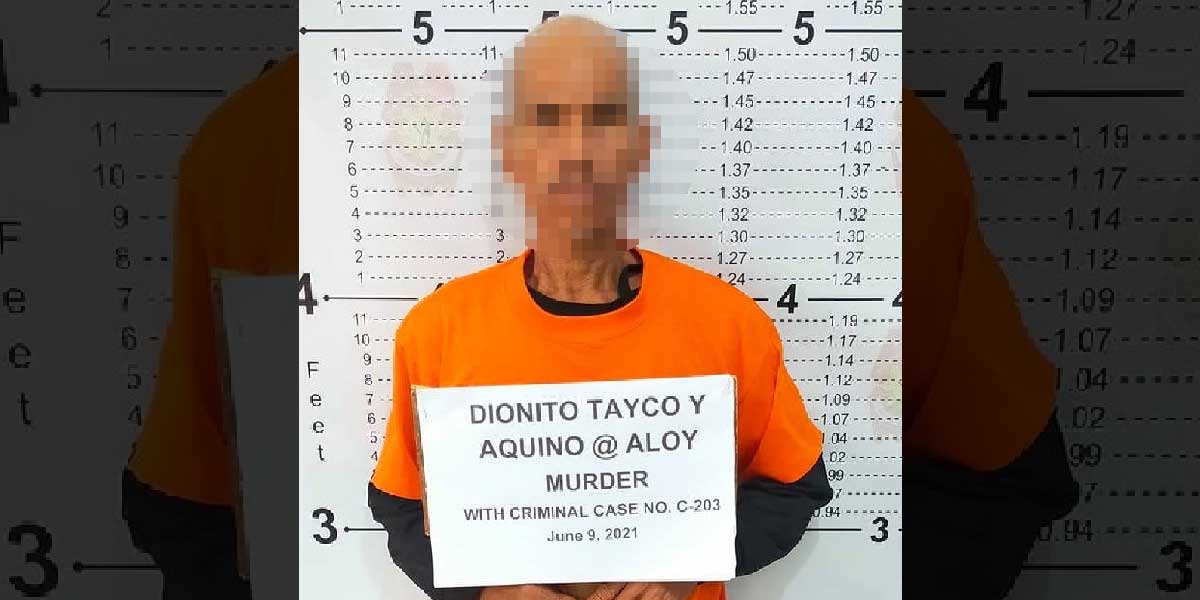 Another most wanted person in Antique was arrested on June 9, 2021 at around 4:45 am in the mountainous area Barangay Yawan in Ibajay, Aklan.
The suspect was identified as Dionito Tayco, 65 of Sitio Hawid-hawid, Barangay Mina-a, Ibajay, Aklan.
Tayco was arrested by operatives of the Regional Intelligence Division 6, 2nd Aklan Provincial Mobile Force Company, Antique Police Provincial Office, Provincial Intelligence Unit, 2nd Company of the Regional Mobile Force Battalion 6 and Sebaste Municipal Police Station.
Judge Antonio Natino of the Regional Trial Court Branch 13 in Culasi, Antique issued the arrest warrant on January 6, 1997 for the crime of murder in Criminal Case No. C-203.
Tayco was not allowed to post bail.
Tayco is accused of stabbing to death his own cousin on May 29, 1995 at Barangay Nauhon, Sebaste, Antique.
Tayco is presently detained at Sebaste police station.