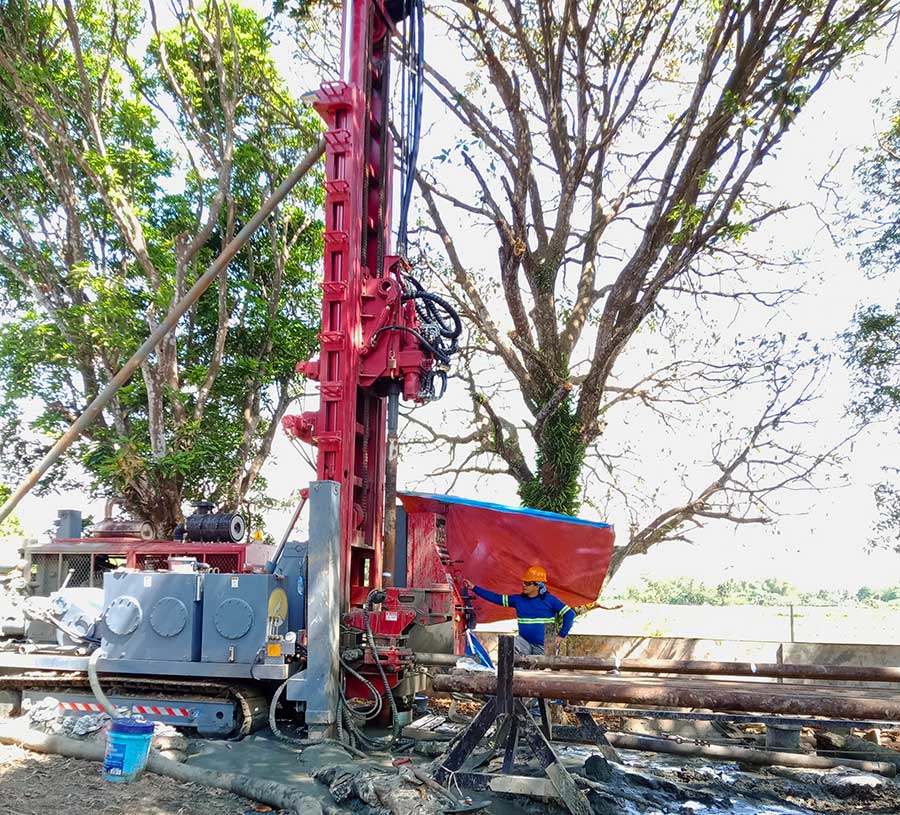 By Joseph B.A. Marzan
More than a week after announcing more pipe replacements, Metro Pacific Iloilo Water (MPIW) is keeping its optimism high as more wells are being developed so that customers can enjoy longer water service hours.
MPIW kicked off the operations of new well at Brgy. Santa Monica in Oton town last May 25, which was built in partnership with its sister company and provider Metro Iloilo Bulk Water Supply Corp (MIB).
The new well increases MIB's capacity from 230 cubic meters to 2,100 cubic meters, which will also improve MPIW's water supply to more than 45,000 customers.
The Oton well is just one of four wells currently under construction in response to growing customer demand in MPIW's service areas.
MPIW Chief Operating Officer Robert Cabiles said that the construction of the wells is part of their commitment to improve their services.
"We remain committed in improving the service we provide to our customers and one of our immediate actions is to address the water supply situation linked to a low reserve supply by working closely with our bulk water suppliers in improving their water sources," Cabiles said in a press statement.
"While we can increase the water supply to 5,600 cubic meters once all wells are completed, the water supply situation remains volatile and continue to change day to day due to many factors. We are keeping our commitment of working towards 24/7 supply at 7 psi pressure, or reaching only up to the ground floor, for all customers," he added.
MPIW loses over 43,000 cubic meters of water per day due to aged, dilapidated, and leaky pipes, water pilferage, and illegal connections, which is why they prioritized water loss reduction and pipe expansion programs to mitigate the lack of supply in its service areas.
Last week, the water utility provider said that it had completed 28 water infrastructure improvement projects replacing 14, 888 linear meters of old, leaky pipes which would improve water pressure and service availability to 45,317 customers.
The company said in its press release that it has replaced almost 20,000 linear meters of old pipes since commencing in 2019, equivalent to 4.4 percent of the approximately 433,129 linear meters of water distribution network inherited from Metro Iloilo Water District (MIWD).
The MPIW is a joint venture of the MIWD and Metro Pacific Water that serves Iloilo City and the neighboring towns of Cabatuan, Leganes, Maasin, Oton, Pavia, San Miguel, and Santa Barbara.