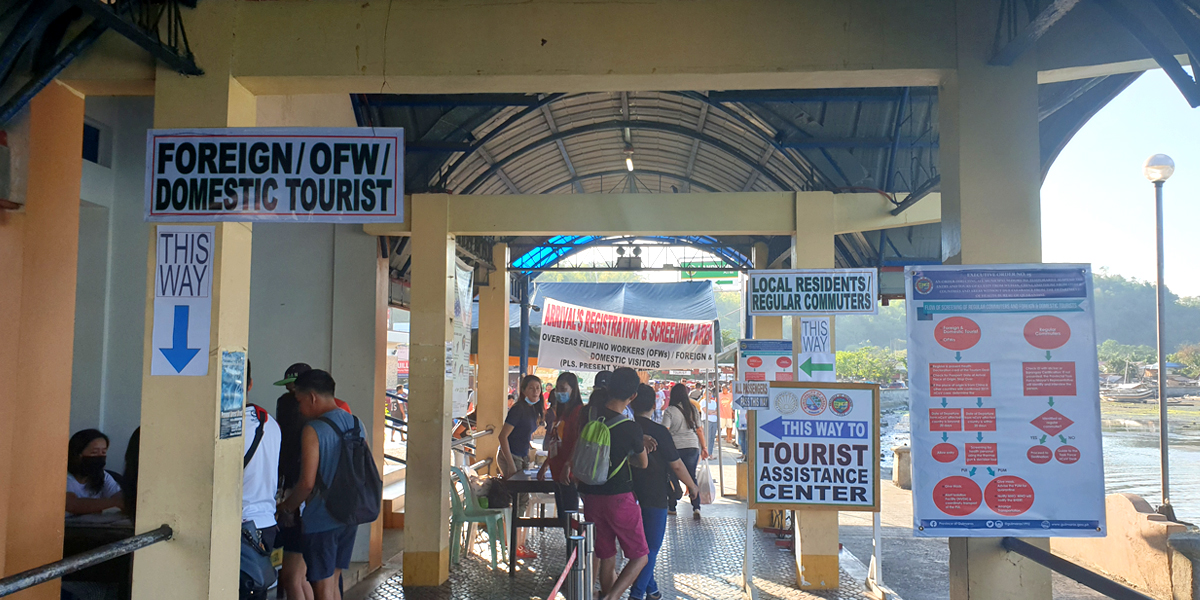 The provincial government of Guimaras restricted the movement of people to and from the municipality of Nueva Valencia due to the sudden surge in COVID-19 cases.
Governor Samuel T. Gumarin issued Executive Order No. 33, series of 2021 on August 11, 2021 imposing stricter travel protocols to arrest the spread of the virus in Nueva Valencia.
As of Wednesday, Nueva Valencia has 78 active cases, 60 of these recorded in the last five days.
Thirteen out of 22 barangays of Nueva Valencia have active cases – Salvacion (25 cases), Magamay (24 cases), Pandaraonan (10 cases), and Poblacion (7 cases).
Gumarin said the restriction aims to prevent further escalation of COVID-19 infection in the town, which is dubbed as the tourism capital of the province.
"We have to act swiftly and decisively. Ang sitwasyon subong sa banwa sang Nueva Valencia is very alarming. Indi na naton paghulaton pa nga mag-balloon na naman ang cases sa probinsiya sang Guimaras para indi ma-overwhelm ang aton mga quarantine kag health care facilities," Gumarin said.
All residents of Nueva Valencia will only be allowed to leave their homes to access basic necessities, medical reasons and some meritorious grounds as may be determined by the provincial government effective Wednesday
Meanwhile, residents of Buenavista, Jordan, San Lorenzo and Sibunag are prohibited from going to Nueva Valencia except for reasons of work, medical reasons, purchase of essential goods.
A travel pass shall be required for those who will go to and from the town of Nueva Valencia.
To date, Guimaras has 1,380 confirmed cases (145 active cases, 1,199 recoveries, and 36 deaths).