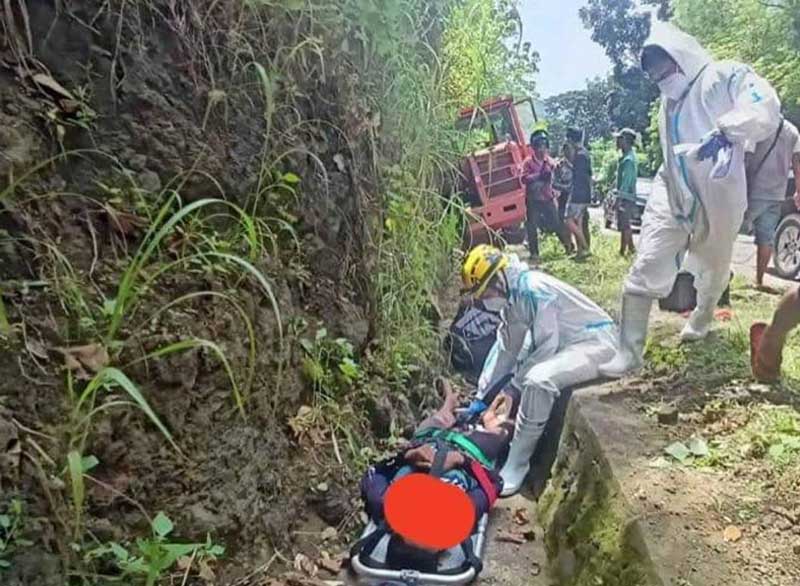 By Glazyl Y. Masculino
BACOLOD City – A motorcycle rider died while two others were wounded after a tractor rammed into their motorcycles at Sitio Nabataan, Barangay Rizal, San Carlos City, Negros Occidental last Tuesday.
Killed in the accident was Jodel Locsin, 24, of San Carlos City.
Wounded were Locsin's companion Carlo Dinglasa, 24, and another motorcycle rider Renante Canopin, 40, both residents of San Carlos City.
Police Lieutenant Ruby Aurita, public information officer of San Carlos City Police Station, said the two motorcycles were ascending when a tractor driven by 59-year-old Fortunato Sayson encountered mechanical trouble.
Sayson alleged that he then lost control over the vehicle while he was approaching the descending part of the road, causing a collision, Aurita said.
The three victims suffered injuries, but Locsin, who was driving one of the motorcycles, was declared dead on arrival at a hospital.
Aurita said that initial talks for a possible settlement are underway while Sayson is under police custody.