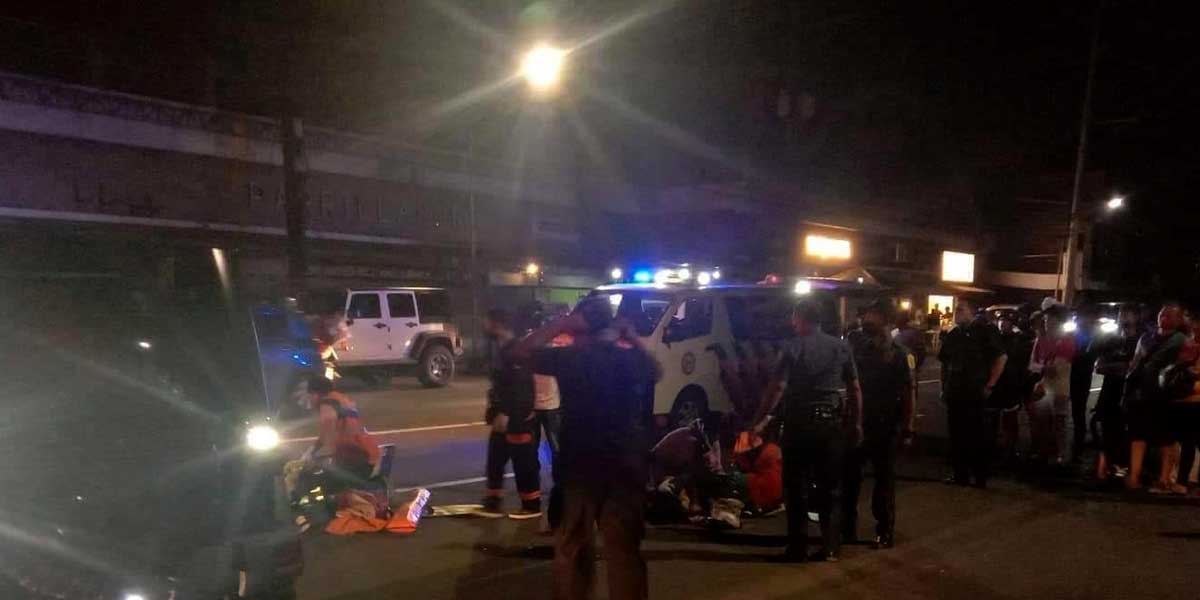 By Glazyl Y. Masculino
BACOLOD City – A motorcycle rider died while his live-in partner was wounded after they were hit by a mini sports utility vehicle (SUV) in Barangay Villamonte here last Sunday.
Killed in the accident was Leonardo Grate Jr., 22, of Barangay Mansilingan here.
Wounded was Ma. Erika Perialde, 22, of Barangay Mansilingan here.
Police Major Ritchie Gohee, head of Police Station 4, said an SUV driven by car mechanic Lenie Mahinay, 39, of Barangay Estefania here, hit the couple's motorcycle it was tailing.
The couple was on their way home when the accident happened, while Mahinay reportedly drove the car for a road test that night.
Gohee said that Mahinay was reportedly under the influence of liquor while driving the vehicle.
"Pagbunggo nagtabog gid ni ang gasakay motor sa kakusog," Gohee said.
Gohee said that Grate was declared dead on arrival at a hospital, while Perialde is confined at a hospital due to a leg fracture.
Meanwhile, Gohee said that Mahinay was released on Monday, from police custody after the lapse of his reglementary detention.
However, Gohee said that Grate's family will pursue charges against Mahinay on regular filing.