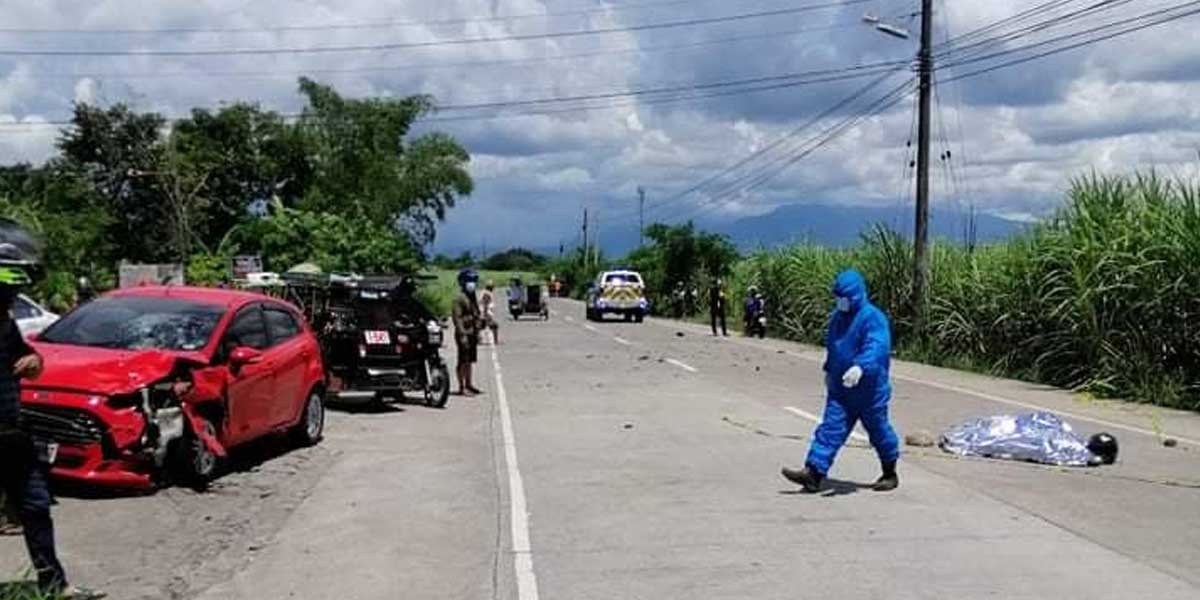 By Glazyl Y. Masculino
BACOLOD City – A motorcycle rider died after he figured in a collision with a car at
Barangay Zone 12-A Talisay City, Negros Occidental last Friday.
Killed was Daryl Duqueza, 35, of Barangay Efigenio Lizares.
Police Lieutenant Peter John Ramos, deputy police chief of Talisay City Police Station, said that a Ford Fiesta driven by a 66-year-old man crashed into Duqueza's motorcycle when it overlapped on the latter's lane.
Ramos said the senior citizen came from a pharmacy and was on his way home when he probably dozed off.
Ramos said both vehicles were believed to be speeding when the accident happened.
"Duqueza was thrown off his motorcycle and his helmet was destroyed after hitting his head on the pavement that caused his immediate death," Ramos said.
Ramos said the senior citizen was unharmed and was released from police custody last Saturday after the lapse of the 18-hour reglementary detention.
Ramos said they are waiting for the decision of Duqueza's family in the filing of the case.