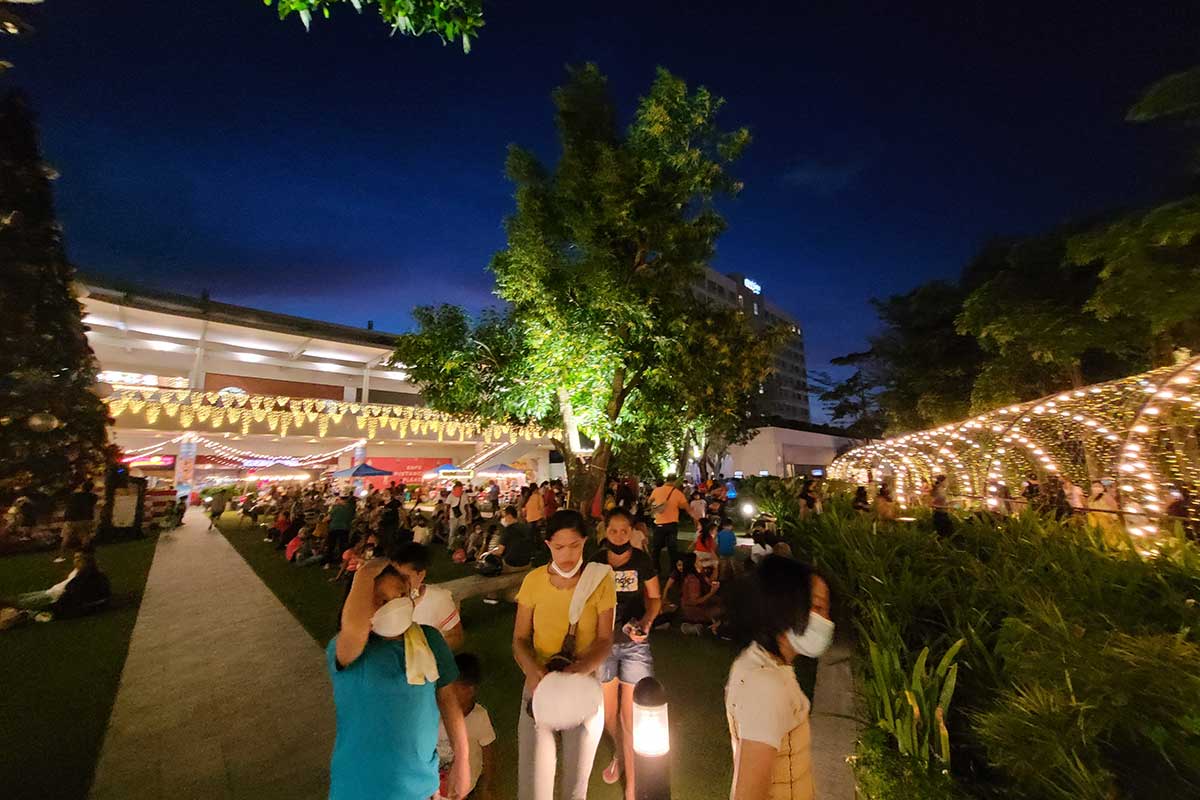 By Joseph B.A. Marzan
The bulk of new coronavirus disease 2019 (COVID-19) cases in Iloilo City are now composed of local transmissions from persons who contracted the disease from outside the city, according to the city government's COVID team spokesperson.
The Iloilo City Epidemiological Surveillance Unit (ICESU) confirmed 102 new COVID-19 cases on Tuesday, Jan 11, 2022, which included 39 index cases and 63 local transmissions.
The ICESU also confirmed 11 cases that remained positive after repeat swab test, 41 residents from Iloilo province, 1 reinfection, 1 Authorized Persons Outside of Residence (APOR), 1 Returning Overseas Filipino, and 12 returning residents.
COVID Team spokesperson Jeck Conlu told Aksyon Radyo Iloilo on Wednesday that in the first week of January, a higher percentage of COVID cases were of returning residents who traveled and APORs who took a break outside of the city.
Conlu said majority of the cases were those who traveled from Metro Manila, Cebu, and Boracay Island.
But the influx of patients who came to the city from other places over the holidays had already contributed to the rise of local transmissions after close contacts were also tested, according to Conlu.
He said 60 to 70 percent of confirmed cases in January were local transmissions.
"We saw that there is a huge percentage of people who had holiday travel, including APORs who took the New Year's break. When they returned, Mayor Jerry Treñas ordered RT-PCR tests on those who came from Boracay, Manila, and Cebu, and we saw cases from them. After that, we had others [non-traveling residents] who turned out positive, but if you look at our data now, our local transmissions have been high. Because when we tested travelers, we also tested their companions at home and they also turned out positive," Conlu said.
He also mentioned that 19 health care workers in clinics, pharmacies, dialysis centers, and hospitals have COVID in January alone.
Many of these new patients were vaccinated, although all of them are either mild or asymptomatic, he added.
Conlu said that the high number of COVID vaccinations in the city helped to keep hospital admissions low amid the surge in new cases.
"What is good there is about our hospitalization care in the city. Last year, when it shot to so many like this, we already had problems with hospitals, but now, even with more than 100 cases, our admissions aren't that high because many of the vaccinated cases are either mild or asymptomatic," he said.
He said the COVID Team had not yet discussed if cases have peaked, but they may be able to provide an assessment by Saturday, Jan 15.
"We haven't been able to discuss a peak because it's only been a week [into January 2022] but maybe this week, the COVID Team may be able to analyze. We can't say if there is a peak at this time. When we look at the cases, it rose abruptly," he said.
Conlu said that everyone who had been experiencing symptoms are encouraged to contact the city government and have themselves tested at the La Paz Gym from Monday to Saturday.
"For those who have traveled and for those who are feeling symptoms or even those who don't feel okay, we would be looking for them so that they may be contained and we can contain then the local transmission. Our [testing] is targeted, and we at the COVID Team advise that everyone who had traveled outside [Panay Island] as well as symptomatic persons to get tested," he said.
Data from the Department of Health-Western Visayas Center for Health Development (DOH-WV CHD) as of Jan 12 indicated that Iloilo City has logged 22,471 total cases (593 active, 21,242 recoveries, and 627 deaths).