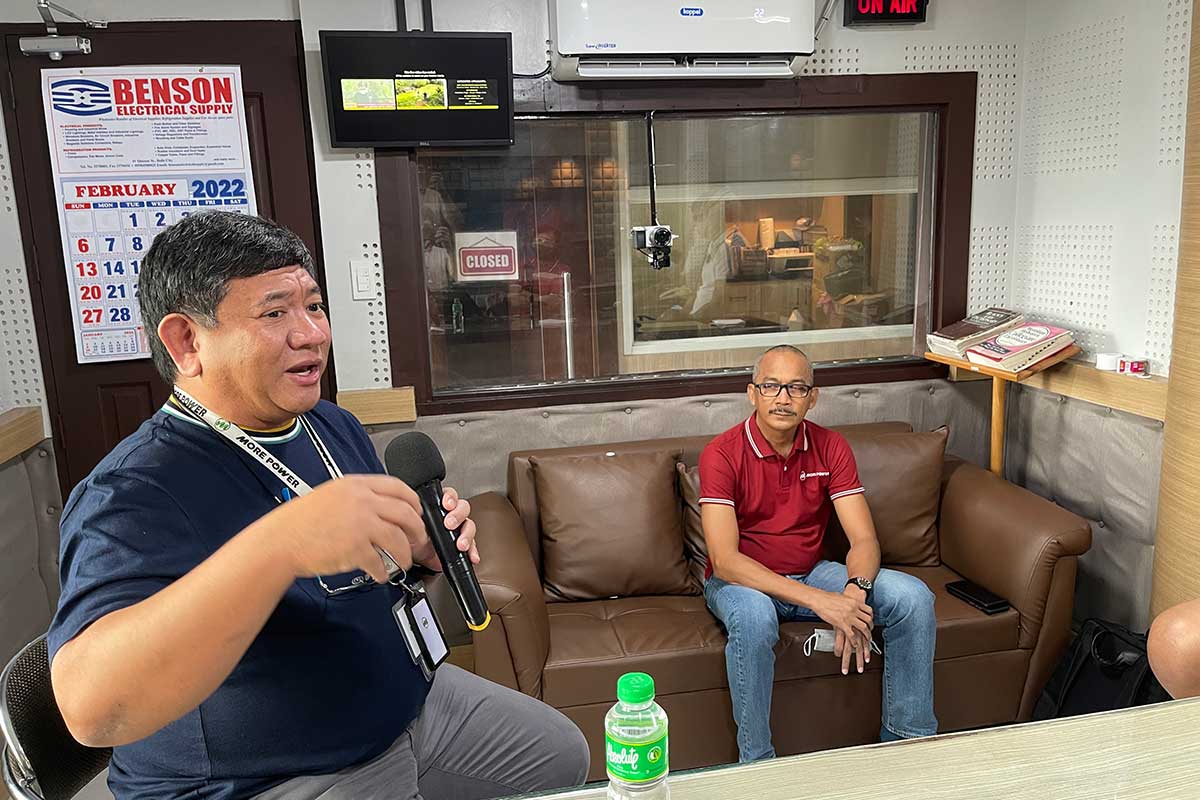 By Francis Allan L. Angelo
MORE Electric and Power Corp. is not about to rest on its laurels even after investing more than P1 billion in three years since gaining the franchise to distribute electricity in Iloilo City.
In an interview with Daily Guardian on Air over Aksyon Radyo-Iloilo Friday last week, MORE Power president Roel Castro said they still have a lot to do even if the distribution utility has eased the situation of consumers.
"We have reduced the number of brownouts, improved customer services, and upgraded our facilities. But still, we are not yet 100 percent happy. This is not the level of service that we want. Give us a little more time because we are looking into the next few years to improve distribution with even lesser interruptions," Castro said.
While MORE Power secured its franchise exactly three years ago on Feb 14, 2019 with the signing of Republic Act 11212 into law, its actual operations began on Feb 28, 2020, just as the country was about to tackle the COVID-19 pandemic.
Despite being an industry newcomer and the pandemic, MORE Power said it was able to deliver some of the immediate promises they pledged to consumers.
Engr. Bailey del Castillo, MORE Power's deputy head of network operations, said they have managed to replace around 600 rotting electrical poles apart from upgrading and replacing power transformers in the past three years – 220 in 2020, more than 100 in 2021, and 315 in 2022 so far.
To ensure reliability and safety, MORE Power also rehabilitated existing power substations, deployed automatic circuit reclosers, and installed protective measures to prevent or minimize unscheduled supply interruptions.
The biggest achievement of MORE Power so far is to drastically lower power rates from as high as P11 per kilowatt-hour to around P6 per kWh.
MORE Power also cut its systems loss, or electricity lost to technical and non-technical reasons like pilferage, from as high as 29 percent to 5.5 percent at the feeder level.
Castro said that with lower systems losses, they managed to cut the P5-million monthly loss MORE Power was suffering due to pilferage or "power jumpers."
The distribution utility also took pride in its customer service which patiently attended to the concerns and complaints of consumers, especially during the transition period from the previous distributor.
Del Castillo said quick response and empathy were key to improving customer service.
"We really would like to listen to our customers and their concerns, and act on these as soon as possible. And President Roel (Castro) always emphasized that we need to close the loop instead of keeping our customers waiting. Meaning, we always go back to the customers by giving them updates on their concerns," he added.
Castro said the attitude of MORE Power personnel also made a difference in changing the culture of customer care.
"A big factor is the attitude of our employees. Right now, we're very open and very supportive of our programs for our employees, but if you do wrong, that's another story. We are very kind to our workers, but if you start breaching rules, we can also be very harsh. At the end of the day, the personnel deliver the services to the consumers. That change in culture really sunk in, wherein the emphasis of our service is really for the consumers. Our personnel can choose to not respond to troubles at 2 a.m. and instead sleep inside their response trucks, but these things are not any more there," Castro said.