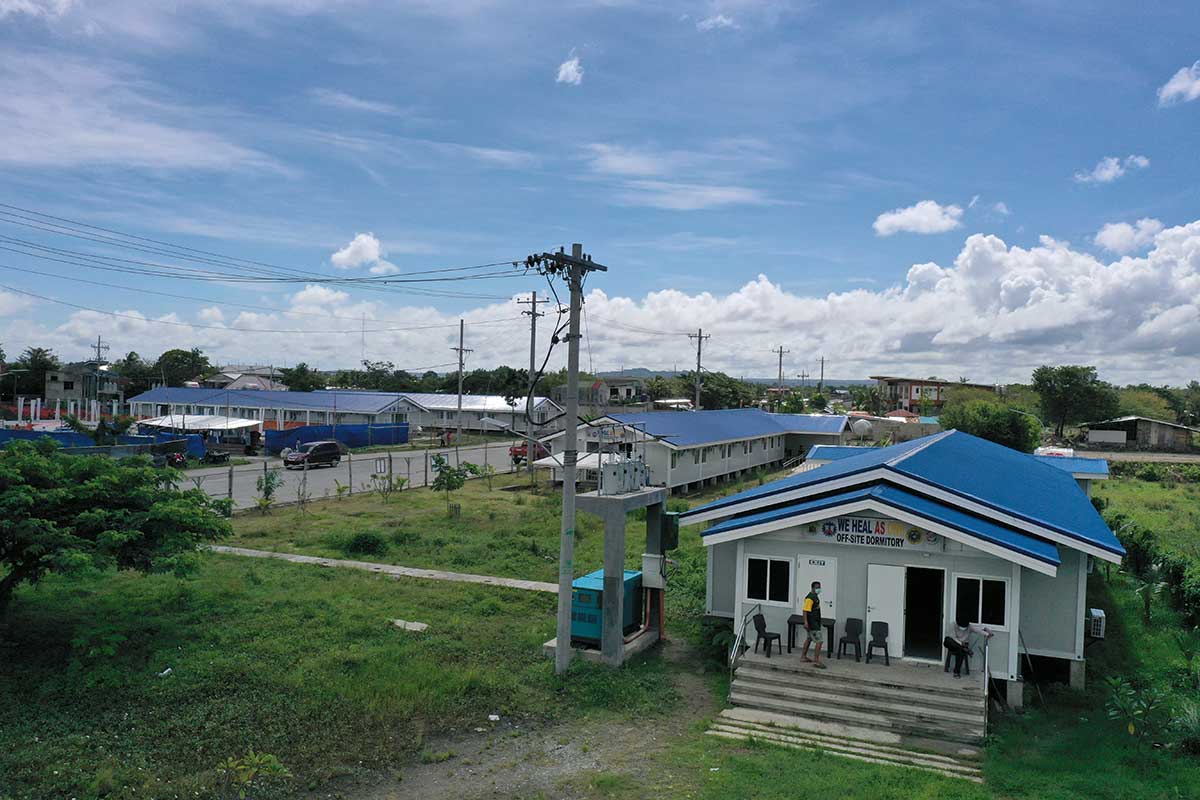 By Joseph B.A. Marzan
Around three-fourths of admissions at hospitals in Iloilo City due to the coronavirus disease 2019 (COVID-19) come from other parts of the region, according to the city's focal person on the disease on Monday.
In the city government's press release, Dr. Roland Jay Fortuna of the City Health Office, the COVID-19 Focal Person, remarked that only 25 percent of the city's total Health Care Utilization Rate (HCUR) can be attributed to Iloilo City residents.
Fortuna cited this as the main reason for the swift establishment of a temporary modular hospital in the place of the anticipated Uswag Iloilo City Hospital, which would take two years to construct.
"Some 25 percent of admissions are city residents while 75 percent are patients from other provinces, resulting to high health care utilization rate," said Fortuna on Monday.
He said that the establishment of the modular hospital would allow confirmed COVID-19 cases of city residents to be admitted here and would then cause the city's HCUR to go down, ultimately affecting their alert level status positively.
"If there is high utilization of hospital beds and reaching full capacity, the alert level will also go up. That's why we need to increase bed capacity that will be catering for Covid patients. The referrals from provinces increase the health care utilization rate of the city," he said.
The HCUR refers to the percentage rate of utilizing hospital resources dedicated to COVID-19, including ward beds, isolation beds, and Intensive Care Unit (ICU) beds, as well as mechanical ventilators.
Department of Health-Western Visayas Center for Health (DOH-WV CHD) data as of Feb 20, 2022 indicated that the city has a moderate-level HCUR of 51.64 percent, the highest in the entire region.
These include 29.85 percent of COVID ward beds, 54.88 percent of ICU beds, 65.25 percent of isolation beds, and 19.48 percent of mechanical ventilators.
According to the Iloilo City government last week, the DOH had already inspected 32 of the 76-bed modular hospital at Brgy. Sooc in Arevalo district to be issued a license to operate.
City Hall personnel who will be assigned to manage the modular hospital will be supervised by The Medical City Iloilo, one of the major hospitals in the city.
The 100-bed Uswag City Hospital at Brgy. San Pedro in Molo district adjacent to the soon-to-be completed Molecular Laboratory, will be bid out soon. The near-finished laboratory will replace the temporary laboratory at the Alternative Learning System (ALS) building in the same premises.