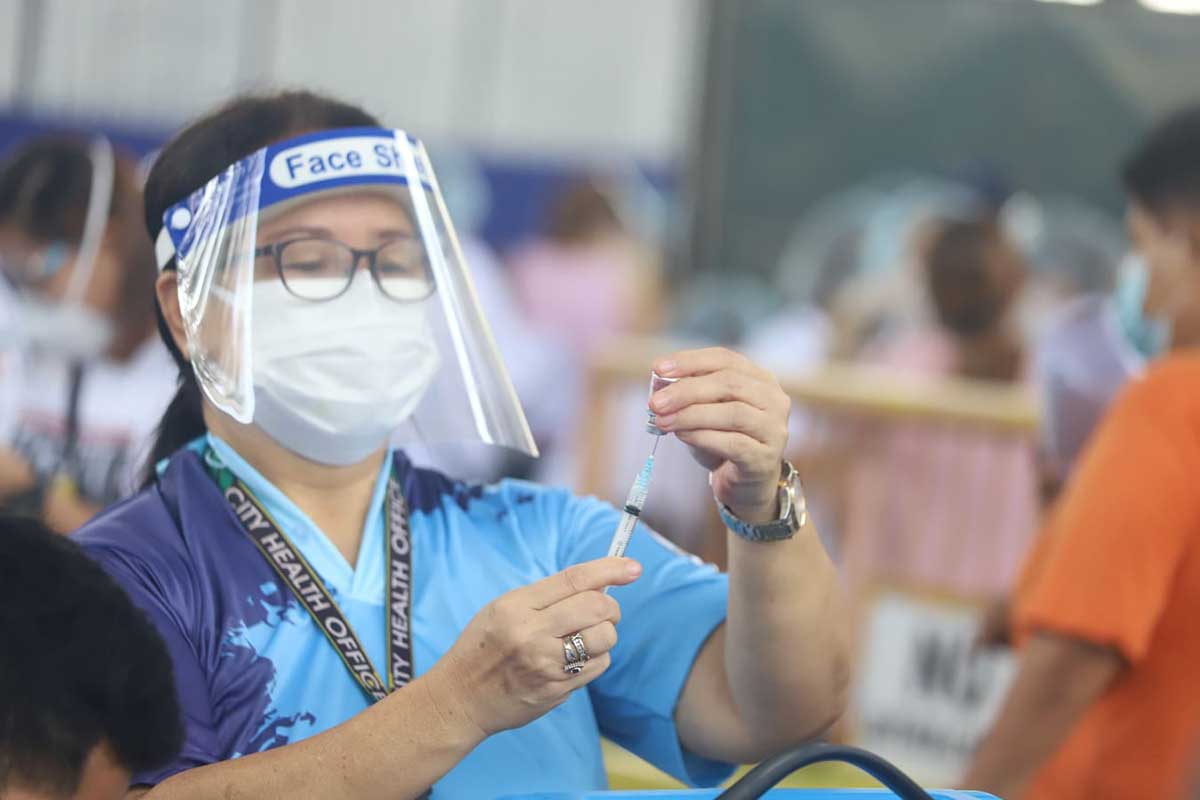 By Joseph B.A. Marzan
The Iloilo City Health Office (ICHO) wishes to dispense with its remaining stock of coronavirus disease 2019 (COVID-19) vaccines for adults, all 84,630 of which are expected to expire this month.
ICHO chief Dr. Annabel Tang told media in a press conference on Tuesday that 75,480 doses of Pfizer vaccines and 9,150 doses of Moderna vaccines are expiring this July 2022.
Also, the city still has 10,190 doses of Pfizer vaccines for children, but their expiry dates had been extended recently by 3 months.
Tang said that they recommended to Mayor Jerry Treñas the continuous implementation of minimum public health standards, despite the high vaccination rate, amid an increase in new COVID cases starting in early June.
To boost COVID vaccinations and booster shots, the city government has distributed vaccinations across the 9 district health centers, as well as doing barangay-based, house-to-house, and office-based vaccinations for Business Process Outsourcing (BPO) companies.
The COVID Team also recommended limitations on gatherings, especially in closed and confined spaces, but stopped short of mulling declaring a total lockdown.
"We know for a fact that we have, more or less, gone back to a new normal. We couldn't stop it anymore. Everybody wants to go out, but we have to stick to protocols. We are not there yet, we have not reached the point that [COVID] is endemic. So, we should continue," Tang said.
She said that while the vaccination rates have been high, booster shot administration in the city has remained low.
"What is happening now is that we tend to have lots of oldies who tend to succumb readily. If you look at our booster shot data, some of the elderly haven't had them and others even had only one shot. Recently, there was one person who died [from COVID] with only one dose," she stated.
Tang also said reminded the public to continue proper observance of minimum public health standards, especially wearing masks fittedly over the nose and mouth particularly in closed indoor spaces.
"It's much better, appealing to the people, to follow the protocol, even when riding [traditional] jeepneys, because they are already at full capacity. That's okay, just as long as you wear your mask and you sanitize regularly," she said.
"If you don't wear a mask, you will catch COVID [through the air], especially if your body is tired and you haven't eaten thus you have lower resistance. The problem now is that we have lots of hospital beds, but we don't have enough nurses to take care of you. So, you would have to hire nurses, with 3 times shifting, which would make it more expensive than getting a [hospital] room," she warned.
Those who wish to have their booster doses, said Tang, may go to the Kerr & Co. building fronting City Hall.
COVID Team spokesperson Jeck Conlu said that they are still enforcing maximum compliance with minimum public health standards in offices and establishments.
Data by the ICHO as of July 11 indicated that there have been a total of 80 COVID deaths in Iloilo City this year, but only 7 of these are directly linked to COVID, with 6 being unvaccinated.
The remaining 83 tested positive for the disease but died due to non-COVID causes.
The City Epidemiological Surveillance Unit on July 12 indicated that there had been 585 new COVID cases in the city in the first 12 days of July alone, averaging at 49 cases per day.