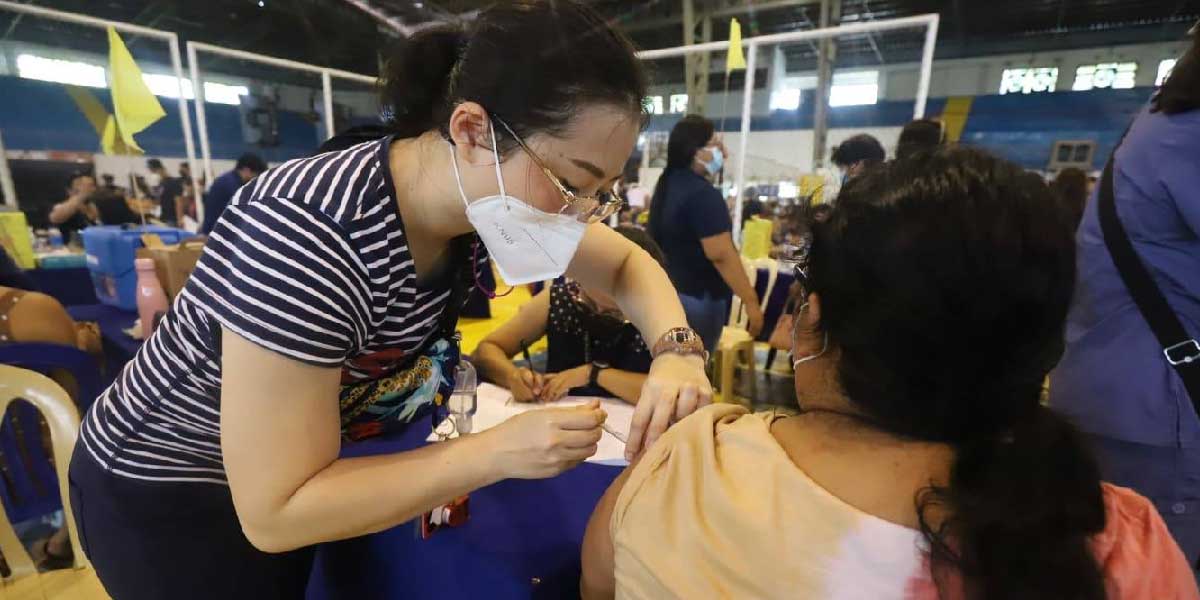 A total of 142,683 Ilonggos have been fully vaccinated against Covid-19, according to data from the City Health Office (CHO) as of August 20, 2021.
The more than 140,000 Ilonggos who received their full doses translate to 27.18 percent of the target population to achieve herd immunity.
Out of the 142,683 individuals who have been fully vaccinated, 89,150 received two doses of Sinovac vaccines; 16,798 received Astrazeneca vaccines; 5,706 received Pfizer jabs; 669 were inoculated with Moderna; while 30,000 received the single-shot Janssen vaccine.
Meanwhile, a total of 252,450 individuals received their first dose of Covid-19 vaccines which is equivalent to 48.09% of the target population. A total of 131,750 received their first dose of Sinovac jabs; 52,478 were administered with Astrazeneca; 5,276 received Pfizer; and 32,496 received Moderna.
The city aims to vaccinate 525,000 which represents 70% of the total population and an additional 100,000 population representing residents from the neighboring province but are working in the metro.
To expand the city's vaccination program, the Iloilo City government recently opened its Covid-19 vaccination roll-out to non-residents who wish to be inoculated every Thursday subject to the availability of Covid-19 vaccines.
Every Thursday, the border controls in the city will be lifted and the city's vaccination will be open to all whether they are pre-registered or not and residents of the city and province of Iloilo.
On Tuesday, the city also opened its vaccination to non-residents. A total of 2,660 individuals were inoculated with Covid-19 vaccines.
Treñas has reminded the public to be inoculated amid increasing number of Covid-19 deaths involving unvaccinated individuals in the metro.
"I am requesting everyone to be vaccinated. There are more deaths reported to us this month, especially coming from the unvaccinated sector. Please be vaccinated. I feel very sad that more unvaccinated Ilonggos are dying. I am asking everyone to be vaccinated at the earliest possible time," he said.
From Jan. 1 to August 21, 2021, the city recorded 265 Covid-19 fatalities, including 244 unvaccinated persons. (ERS)