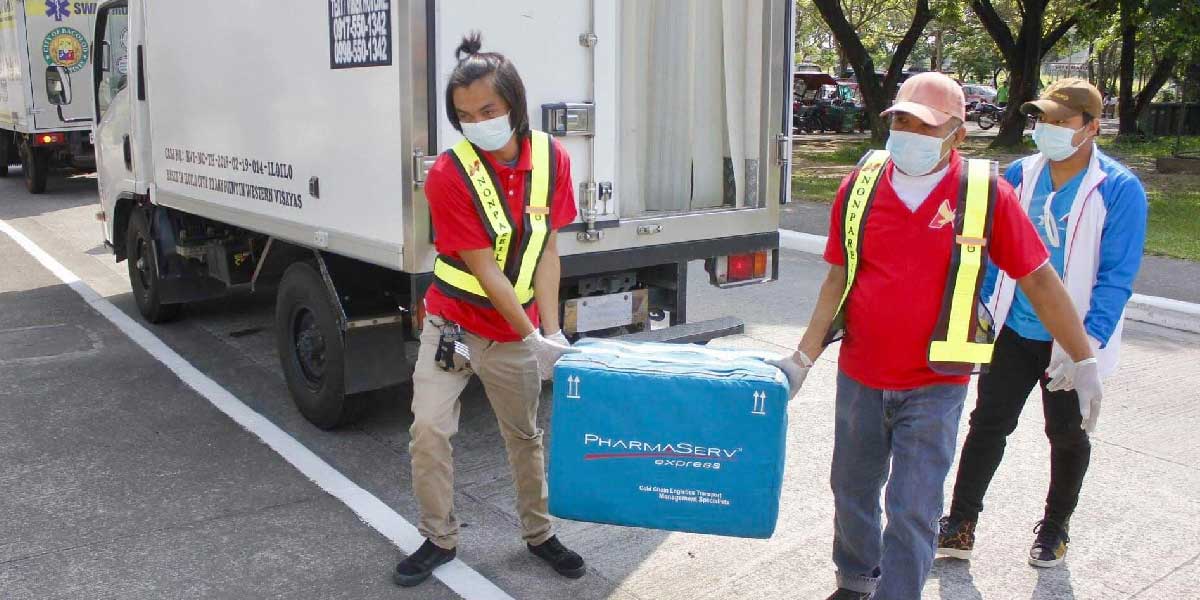 By Dolly Yasa
BACOLOD City – The shipment of 2,000 vials of CoronaVac, the COVID-19 vaccine developed by Chinese company Sinovac, allotted for Bacolod City arrived at the Bacolod-Silay Airport Tuesday morning.
The vaccines were brought immediately to the cold storage facility of the City at the Bacolod City Government Center and were received by OIC-City Health Officer Dr. Edwin Miraflor Jr.
A total of 7,540 Sinovac vaccines have arrived in Bacolod City since March 5.
At two doses per person, the Sinovac vaccines can protect 3,770 Bacolodnon frontline healthcare workers.
Emergency Operations Center deputy for medical Dr. Chris Sorongon said that with Sinovac and AstraZeneca vaccines combined, the EOC has administered the first dose of 5,746 vaccines, and second dose of 291 vaccines.
The vaccines were allotted by the national government to Bacolod City through the Department of Health-Western Visayas (DOH-6).
Bacolod City and Negros Occidental received yesterday 7,200 additional doses of Sinovac vaccines from the Department of Health.
Meanwhile, Provincial Health Officer, Dr. Ernell Tumimbang, said 5,200 doses are for Negros Occidental.
Tumimbang also said the first delivery of Sinovac already covered frontliners in the different hospitals, with the second doses to be administered to them starting next week.
Assistant PHO Dr. Jessica Fama said that 4,590 have been vaccinated of the more than 31,000 health workers, including barangay health workers, members of the barangay health emergency response teams, and personnel of standalone molecular laboratories and clinics in the province.
Tumimbang also said that the 5,200 Sinovac doses received recently by the province from the DOH will inoculate an additional 2,600 health personnel.