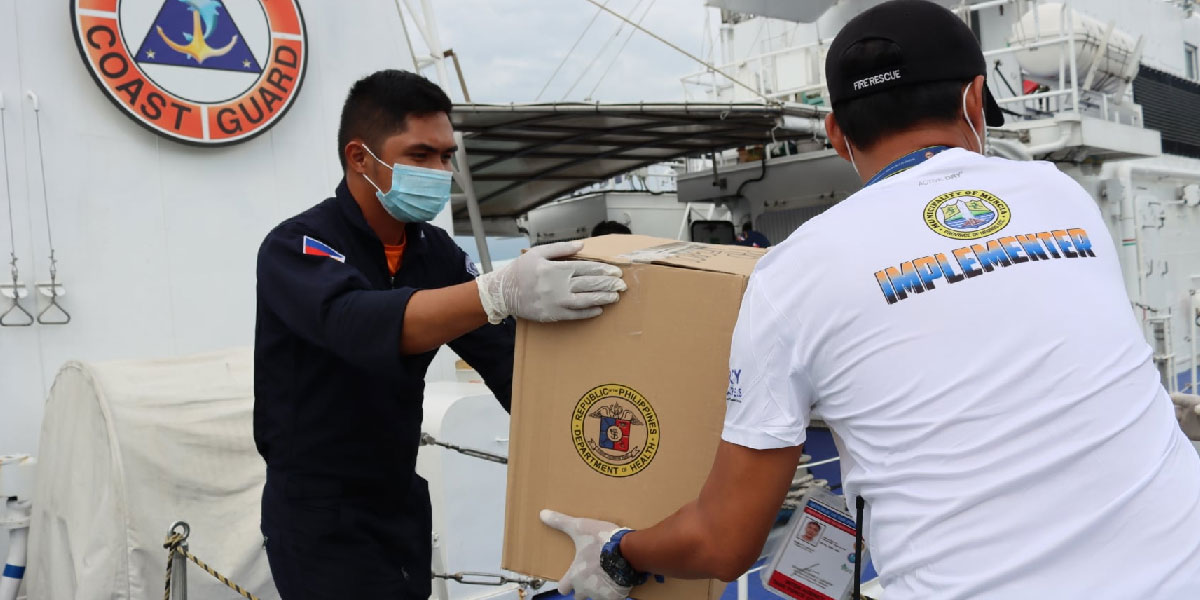 By Dolly Yasa
BACOLOD City – 3,430 vials of Sinovac vaccines for the province of Negros Occidental and Bacolod City arrived over the weekend at the BREDCO port on board a Philippines Coast Guard vessel.
This is the second shipment of Sinovac vaccines from the Department of Health.
The vaccines were fetched from the BREDCO Port by members of the Provincial Incident Management Team led by PIMT head Dr. Zeaphard Gerhart Caelian.
The vials were then stored at the Provincial Health Office's cold storage facility.
2,590 vials were allocated to Negros Occidental and 840 to Bacolod City.
As of March 13, the provincial government of Negros Occidental had already received 5,180 Sinovac vials from the national government.
The first shipment was on March 12, when the provincial government of Negros Occidental received 990 Sinovac vials and 74 AstraZeneca vials through the Office of the Civil Defense 6 and DOH Western Visayas regional office.
The 840 vials of Sinovac vaccines were also brought in on March 13 by Coast Guard vessel BRP Cape Engano.
A shipment of 312 vials of AstraZeneca vaccines for Bacolod City arrived at the BREDCO Port via roll-on/ roll-off vessel Our Lady of the Philippine Navistar Two, a day earlier.
Each vial of Sinovac vaccine contains one dose, while a vial of AstraZeneca contains 10 doses.
The vaccines were brought immediately by the members of the City Disaster Risk and Reduction Management Office and personnel of the Bacolod City Police Office to the cold storage facility of the Bacolod City Government Center.
Meanwhile, Secretary Vivencio Dizon, deputy Chief Implementer of the National Task Force Against Covid-19, who visited Iloilo City and Teresital Lopez Jalandoni Provincial Hospital in Silay City on March 11, said he is optimistic on the continuous rollout of the vaccines.
"As we roll out the vaccine even more to our hospitals, health centers, isolation facilities down to the barangay healthcare workers, we will see this hope grow, and when we see that we are vaccinating our general population, then we will say that we have beaten COVID-19 with finality," Dizon said.
The vaccination of about 1,700 health workers assigned to 11 government hospitals in Negros Occidental started March 12.