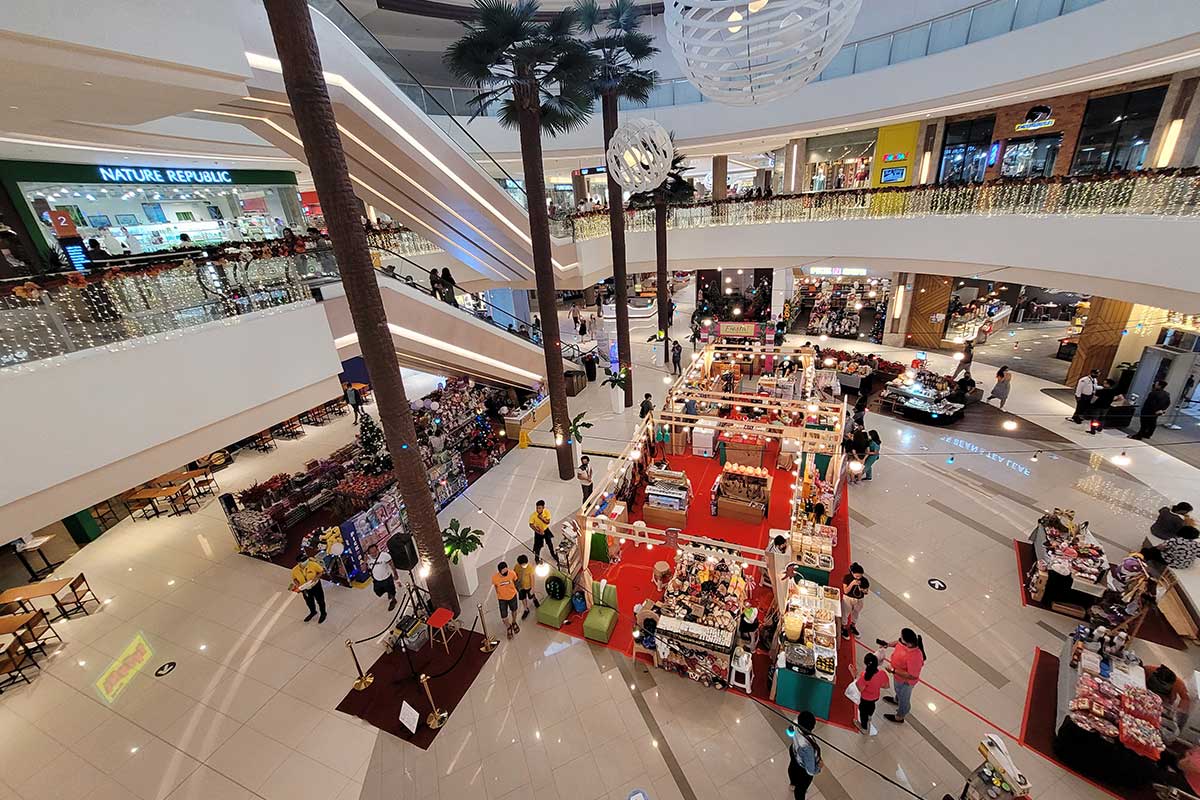 By Francis Allan L. Angelo and Sean Rafio
The Iloilo City government imposed more restrictions as new COVID-19 cases rise not only in the city but in Western Visayas as well.
Mayor Jerry Treñas amended Executive Order No. 001-2022 by prohibiting mass gatherings of individuals not belonging to the same household effective Jan 7, 2022.
Certain establishments and activities are allowed to operate but only with a maximum of 30 percent indoor venue capacity for fully vaccinated individuals and 50 percent outdoor venue capacity, based on Executive Order No. 001-B series of 2022.
These establishments and activities include
-visitor or tourist attractions
-recreational venues
-cinemas and movie houses
-limited face-face classes for basic education
-limited face-face classes for higher education
-licensure or entrance exams
-dine-in services
-personal care establishments
-fitness studios and gyms
-film, music, and television productions
-contact sports approved by the LGU
-theaters
New COVID-19 cases in the city have been rising from 3 each on Jan 1 and 2, to 16 each on Jan 3 and 4.
The tally went down to 10 cases on Jan 5 while 6 were reported as of 12 p.m. of Jan 6.
Western Visayas on Thursday reported 126 new COVID-19 cases, the region's highest daily spike since November 5, where 165 infections were tallied.
This is nearly a 32% increase from Wednesday's count of 86 and marked a triple-numbered daily rise since November 18.
A total of 146,548 people in the region have now been hit with COVID-19, of whom 1.2% or 1,779 are currently ill, according to the Department of Health-Center for Health Development Western Visayas (DOH-CHD WV).
Based on the latest figure, 46% of those still battling the disease are asymptomatic. Those in critical condition are only 0.67%, while 8.09% are severely ill. The remaining include 37.21% moderate cases and 19.84% moderate cases.
Recoveries rose to 140,001 with 4 more survivors, while deaths due to the viral illness remained at 4,712 after DOH-CHD WV reported no deaths today.
The country's new COVID-19 cases also surged to 17,220 on Thursday, the highest daily spike since September 27, according to the Department of Health (DOH).
The latest DOH bulletin showed that the numbers brought the country's total confirmed cases to 2,888,917, with its death toll climbing by 81 to 51,743. Recoveries, meanwhile, rose to 2,780,613 with 616 more survivors.
The country also logged a new positivity rate of 36.9 percent or 1 in 3 people tested for COVID-19 turned out positive.