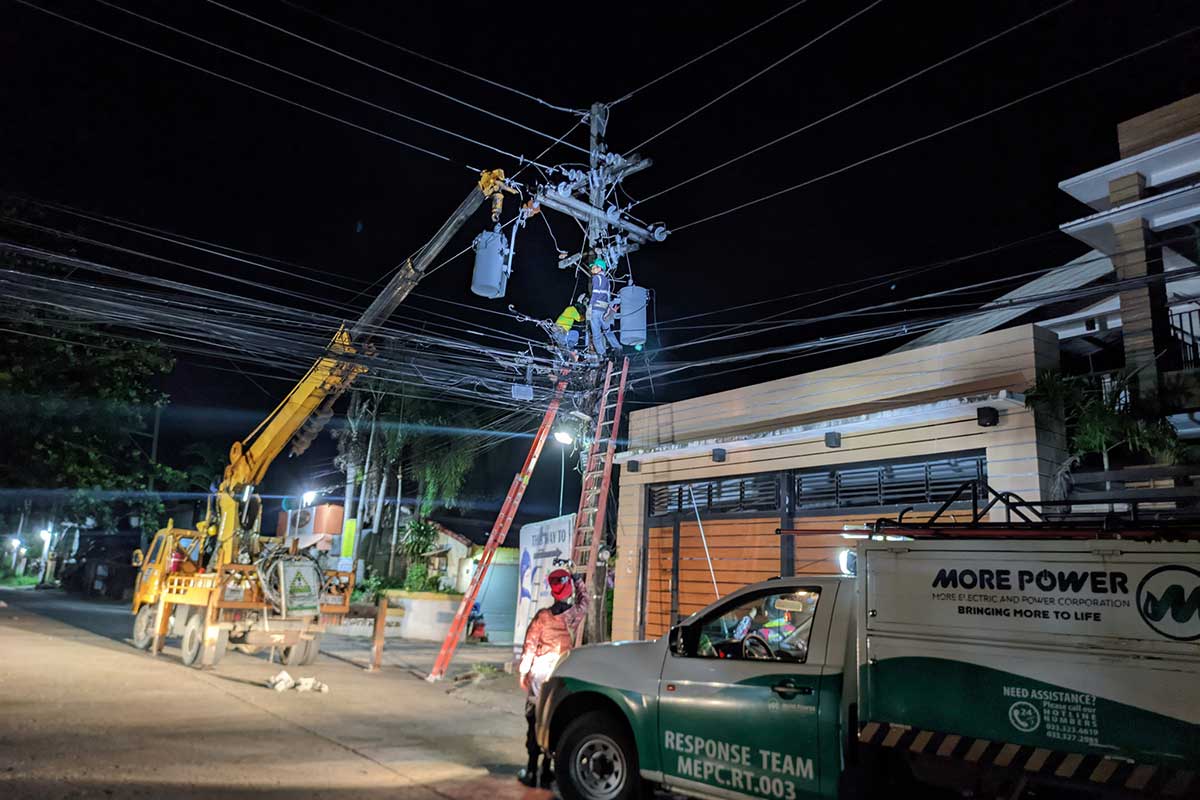 By Joseph B.A. Marzan
MORE Electric and Power Corporation (MORE Power) on Friday reiterated that they are committed to ensure a steady and stable supply of electricity in Iloilo City during the 2022 national and local elections on Monday, May 9.
The company's president Roel Castro told Daily Guardian on Air that they recognize their role in the conduct of peaceful and orderly elections, especially in their service area of Iloilo City.
"For this very important democratic exercise of voting on May 9, we in MORE Power are taking this very, very seriously because this is going to chart the fate of our country at least in the next 6 years. That is why we are one with everyone to make this a very credible election," said Castro.
Castro cited their memorandum of agreement with the Commission on Elections (COMELEC) Iloilo City office to ensure connection safety from within their franchise area all the way to the polling precincts.
"Most or all of the precincts will be in schools, and part of the preparation which was part of our agreement with the COMELEC is to make sure that the loads for the schools will be sufficient and adequate. Since last month, we already conducted load testing in 66 polling centers. A number of transformers were replaced, and we've done hotspot corrections," he said.
"I would say at this point that we are 100 percent prepared [for the elections] and that is what is embodied in the agreement with the COMELEC," he added.
Engr. Bailey del Castillo, MORE Power's network operations head, said they also conducted thermal scanning of all 66 voting centers from the transformers, service wire, metering, and even the main distribution panels.
The City Engineering Office also assisted with the replacement of busted in-school and streetlights and maintenance and repair of internal wiring issues.
"Out of the 66 [polling centers], we found 22 distribution transformers serving voting centers that we needed to upgrade or install additional capacity. We corrected the loose connections and service wires which were hotspot. In fact, we upgraded the [older] service wires serving the elementary schools," Del Castillo said.
Castro also mentioned that MORE Power has joined all utility and generation entities have joined the Department of Energy's [DOE] task force, where they send reports twice a day.
"[The DOE task force] should be able to react quickly should there be any trace of difficulties in the areas. They are very concerned of that, and religiously, all [distribution utilities] are sending reports," he said.
On the supply, the company president said he believes that it would be adequate, given that the National Grid Power Corporation's (NGCP) ancillary service is sufficient, and the fact that May 9 had already been declared as a holiday.
"I believe that [supply] would be sufficient. There is enough supply, and also the task force is checking all of those, and the ancillary service of the NGCP is sufficient. Although there are areas or times that it will be very thin, but on election day, since it is a holiday, the peak will not be as high as ordinary working days," Castro said.
Also, MORE Power's quick response and response teams are on full alert since Friday to respond to any problems this weekend and until election day.
Castro said MORE Power Eleksyon Task will ensure ample and stable power supply from actual voting until all results are electronically transmitted to the Commission on Elections in Metro Manila.
The distribution utility said its focus is to respond to identified polling and canvassing centers if unscheduled power interruptions occur.
All maintenance works are also on hold to concentrate all manpower for election duties.
Del Castillo also asked the public to refrain from playing with kites as these have been the main causes of unscheduled outages lately.
"Kites have been the main cause of interruptions as they short our lines. We appeal to the public to refrain flying kites to avoid outages," he added.
For residents who encounter problems, MORE Power can be reached via its hotlines – +639190720626, +639176375214, and 330-6673.