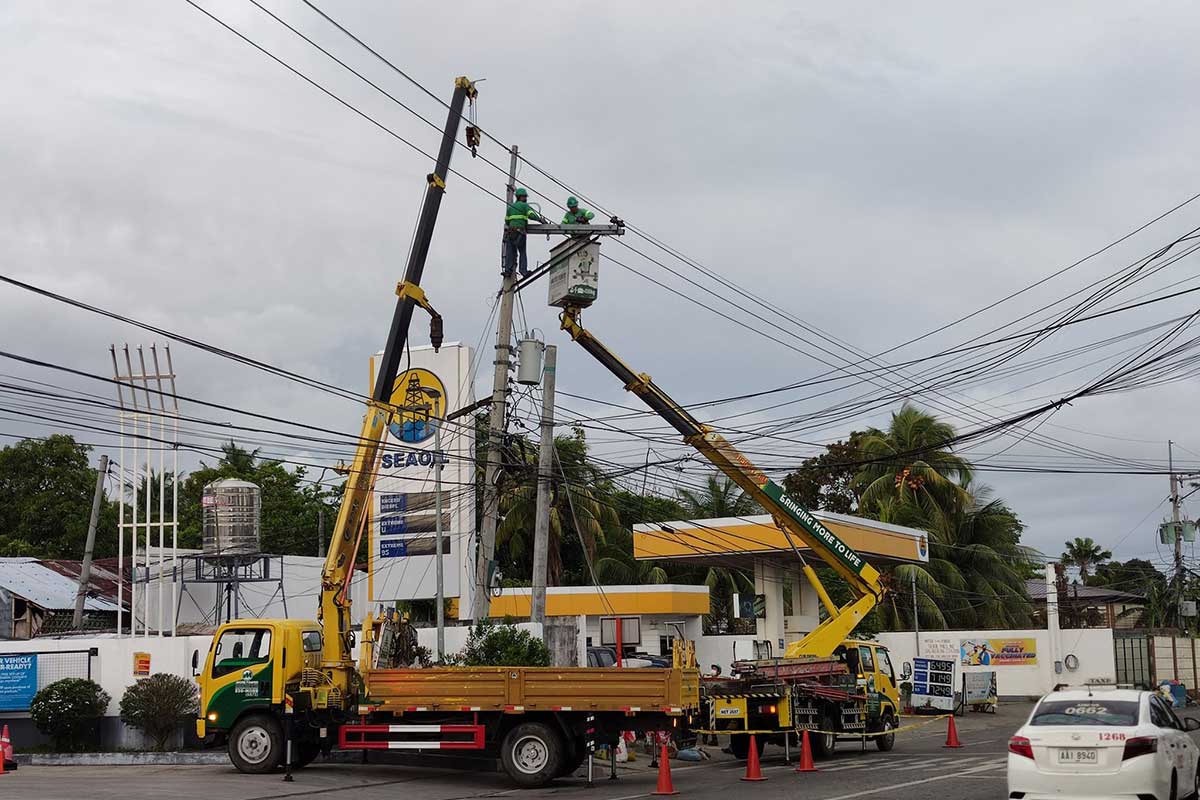 By Joseph B.A. Marzan
MORE Electric and Power Corporation (MORE Power) is gradually moving towards the full automation of Iloilo City's power distribution grid by replacing and upgrading key facilities such as substations, transformers, and distribution lines and accessories.
MORE Power President and Chief Operating Officer Roel Castro told Daily Guardian on Air Friday that the upgrades are part of the company's long-term rehabilitation plan of the city's power distribution system.
Alongside the replacement of power transformers in their substations, the latest of which was in City Proper (General Luna), MORE Power is also installing automatic circuit reclosers (ACRs), circuit breakers, and other accessories to future-proof the grid.
The firm has come a long way from using "hot sticks" that were used to transfer and reinstall wires, fuses, and circuit breakers to employing ACRs that solve temporary fault lines in just seconds.
The old hot stick method took more time and was perilous for line personnel as they are exposed to possible electrocution.
"We are now in the process of automating the system, to no longer use sticks to turn the power on and off, but by computer. We will make that so that the on/off will no longer be felt [by consumers]. That is part of the improvements that we are doing now," Castro explained.
"When we transfer load, we are still doing it manually because we use the hot sticks to open and close (the lines). We understand that it is not the best system, because there will be fluctuations in power," he added.
He also revealed that they have finished decommissioning the 20 megavolt-ampere (mVa) transformer at their City Proper substation on General Luna Street.
While they were coming up with plans to replace the more-than-20-years-old transformer, it conked out in January 2022. It was a good thing that MORE Power was able to transfer the load of City Proper substation to other substations to prevent prolonged brownouts.
The new transformer has a bigger capacity of 33 mVa, which would mean that it could accommodate the growing demand for power in City Proper district.
Castro said the upgrading was also an anticipatory response to the continuing infrastructure development in Iloilo City, which will result in heavier demand for electricity.
"[The General Luna transformer] is around over 20 or close to 30 years old, and when we took over two years ago, that was one of the transformers which we found problematic because there were leaks but we were able to do some mitigations, however very recently we already decided to replace [the transformer]," he said.
"Based on the development plan that we've seen in [Iloilo City], there are many new buildings that would be coming up at the city proper area. There are already buildings under construction, some at even over 30 floors, and we could just imagine that demand that will come in. So, looking at our structure, we said that it's about time that we replace [the General Luna transformer]," he added.
Castro also announced that they are also in the middle of procuring and installing a 30-mVa permanent substation at Iloilo Business Park (Megaworld) in Mandurriao district, also in response to current construction developments of commercial and residential buildings in the area.
The upcoming substation, which will replace the current 10-mVa mobile substation in the area, is only the first unit as MORE Power plans to install another 30-mVa substation for a total capacity of 60 mVa.
"There are 3 new towers [in the Megaworld area]. The 10 mVa mobile substation will still serve as a mobile substation, which means it could be pulled to other areas. But on a more permanent basis, we will be putting up a substation in the Megaworld area. Expansion in that area, when it doubles, we will have the capability to serve that already," Castro said.
More Power started serving Iloilo City in late February of 2020, after it was solely awarded the franchise via Republic Act No. 11212 signed by President Rodrigo Duterte on Feb. 14, 2019.
The company is initially investing P1.9 billion for the modernization of Iloilo City's power distribution network.