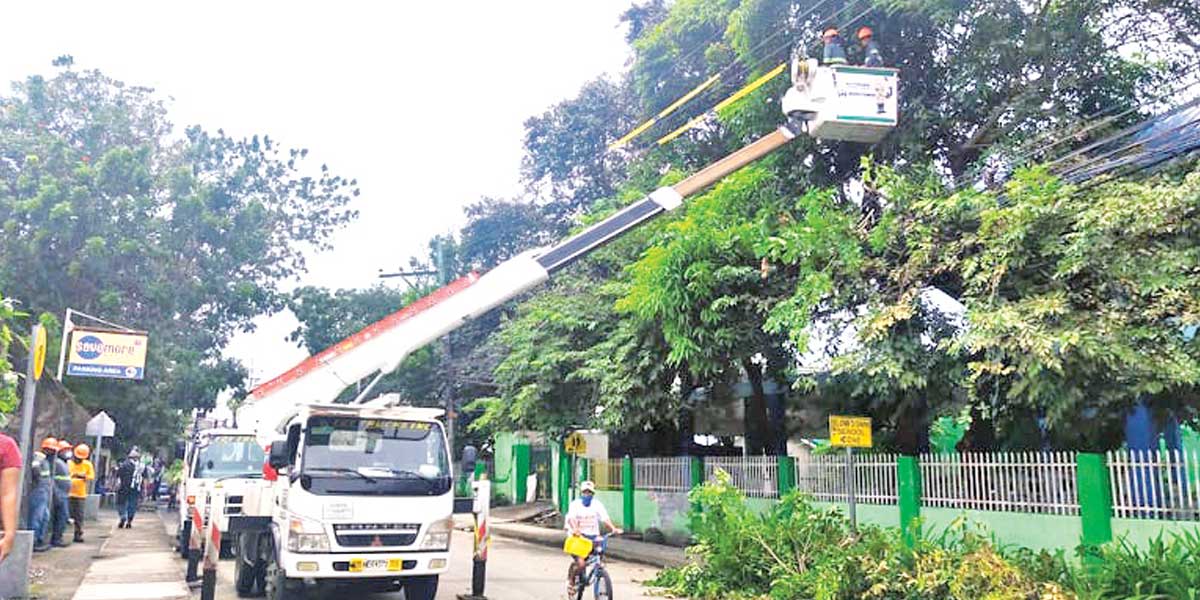 By Francis Allan L. Angelo
Three metro Iloilo towns appear to favor investments from new power distribution players if only to lower electricity rates and improve services.
The sentiment was triggered by a resolution passed by the Sangguniang Bayan (municipal council) of Pavia, Iloilo Tuesday asking Iloilo 2nd district Rep. Michael Gorriceta to "explore the possibility of opening the town to another power distribution utility like MORE Electric and Power Corp. that can offer lower power rates and efficient customer service."
Pavia is under the franchise area of Iloilo Electric Cooperative (Ileco) I while MORE Power is the power distributor of Iloilo City in the next 25 year beginning 2019.
In a Facebook post Pavia SB Member Pyt Trimañez, chair of the committee on transportation, information, and franchising, cited that Ileco I charges P10.90 per kilowatt-hour while MORE Power charges only P6.45, or 41 percent lower compared to the electric cooperative.
Trimañez said lower power rates will translate to more investors who will be attracted by cheaper electricity costs, more job opportunities, more revenues for the local government, more public services, and more savings to consumers.
In a phone interview, Rep. Gorriceta said it would be better if other towns apart from Pavia can also pass a similar resolution which he can present to the House of Representatives, particularly the Committee on Congressional Franchises.
"As of now, I have not read the Pavia resolution although I heard about it in the news. But I would advise that other towns, especially in the second district, should also raise their sentiments which I can collate and bring to congress at one instance," Rep. Gorriceta said.
Gorriceta said the request will undergo deliberation by the Committee on Congressional Franchises which handles franchises of power distributors like MORE Power.
"If the committee finds merit, it can summon the concerned parties conduct hearing to hear and consider their sentiments and the advantages or otherwise. We also need a senate version of the proposal," he added.
Time could be an issue as Congress will soon begin hearings on the 2022 budget before going on recess for the Christmas break. With the campaign season for the 2022 elections due in summer, the measure might not be tackled by the 18th Congress.
"The most that could happen is to table the measure in the meantime then revive it in the new congress. Everything depends on Congress," Rep. Gorriceta said.
WHY NOT?
Mayor Luigi Gorriceta of Pavia said he also has yet to receive and read the resolution passed by their local council.
Mayor Gorriceta told Daily Guardian that they welcome not just MORE Power but other power industry players who can provide the most competitive rates and best service to consumers.
"We welcome all interested investors. The most important part is that the consumers and the town benefit from their investments and services," he added.
The mayor added that the matter lies with Congress which will determine the practicality and benefits of introducing a new power distributor in the town.
"Congress has the final say on this, particularly the merits and benefits," he added.
Mayor Vicente "Jun-Jun" Jaen II of Leganes, another Metro Iloilo town, said they will welcome any investor who can offer cheaper electricity rates and more efficient services to their area.
"If power cost is affordable, we can use that as a marketing tool to invite businesses to our town. If businesses find our electricity rates more competitive, they will flock here and set up shop. That would mean more jobs, more revenues, and a progressive town," Jaen said.
Jaen said electricity rates are major issues in attracting investors to Leganes which has become an alternative investment area outside Iloilo City. Affordable power also benefits all their constituents by way of savings.
"If you construct roads, only travelers can use them. If you put up a gym, only a handful can use them. But cheaper electricity benefits everyone. Affordable power is a game changer," he added.
Jaen said the move could also prompt Ileco I to try to lower its rates and improve its services.
"Who knows, this might also prod Ileco I to do better."
Vice Mayor Vincent Flores of Oton said that while he has no data on hand, he can entertain the idea of a new power distributor in their town if it will lead to lower power rates.
"From the perspective of affordable electricity rates, we can entertain that idea," Flores said.