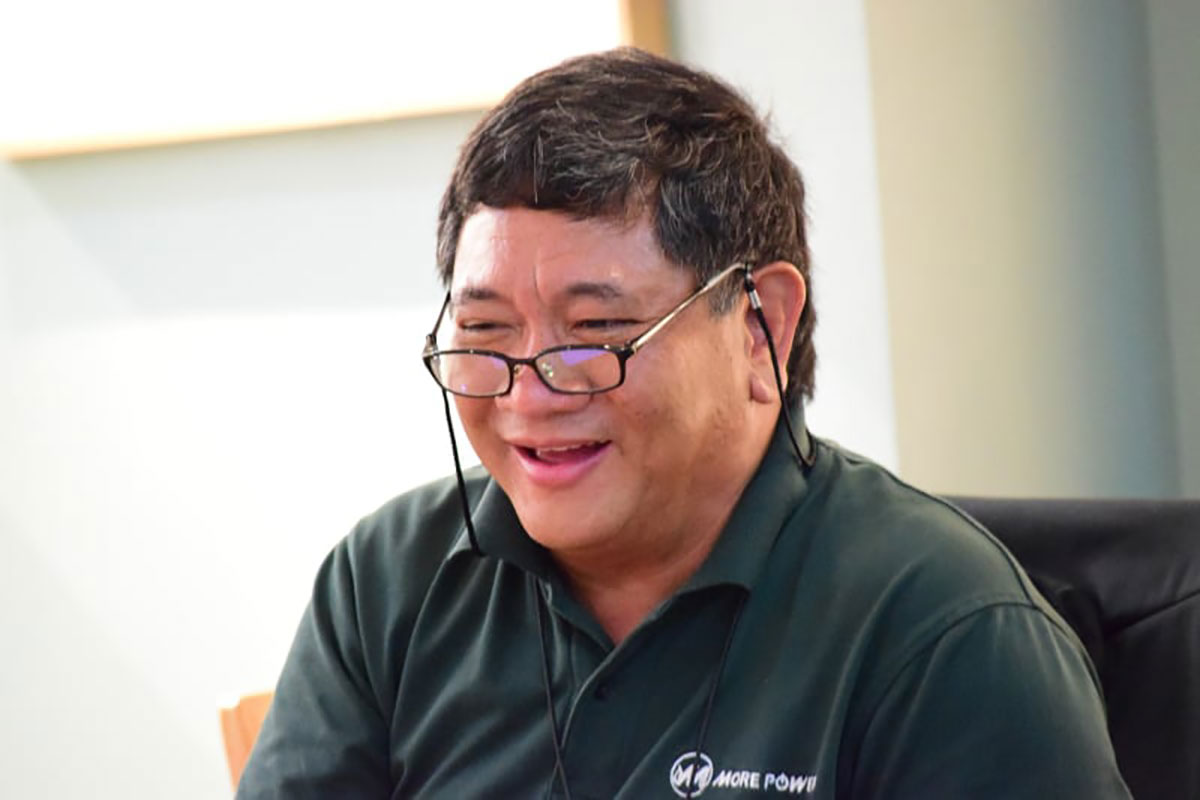 By Francis Allan L. Angelo
The top official of MORE Power, Iloilo City's power distributor, said he is not surprised if some towns outside their franchise seek to be included in the firm's service area.
Roel Z. Castro, President and COO of MORE Power, said their sincerity and transparency in serving Iloilo City may have triggered other towns to initiate calls to extend MORE Power's franchise to their town.
"We do not want to brag but what we have achieved since we took over a year ago somehow speaks of our sincerity to bring better services and lower the price electricity," Castro said in a radio interview.
He cited the quick response of their teams to troubles and their costumer care services as examples. Things became rosier when MORE Power was able to lower electricity rates by 36 percent from P10.0149 per kilowatt-hour (kWh) to Php6.4562/kWh.
Earlier, three metro Iloilo towns – Pavia, Leganes, and Oton – appear to favor investments from new power distribution players if only to lower electricity rates and improve services.
While they are happy by the clamor, Castro said there is no room for emotional decisions or sudden moves on the matter.
"We need to study that. We need to look at the impact on rates and the people. If can lower rates in city, we might be able to do so in other areas after due economic studies. We are studying if possible legally and economically," he said.
Castro said he talked to Reps. Michael Gorriceta (Iloilo, 2nd district) and Braeden John Biron (Iloilo, 4th district) on the matter "but that was months ago."
Rep. Gorriceta had told Daily Guardian it would be better if other towns apart from Pavia can also pass a similar resolution which he can present to the House of Representatives, particularly the Committee on Congressional Franchises.
Gorriceta said the request will undergo deliberation by the Committee on Congressional Franchises which handles franchises of power distributors like MORE Power.
"If the committee finds merit, it can summon the concerned parties to conduct hearing to hear and consider their sentiments and the advantages or otherwise. We also need a senate version of the proposal," he added.
Calls for MORE Power to extend its franchise area was triggered by a resolution passed by the Sangguniang Bayan (municipal council) of Pavia, Iloilo Tuesday asking Iloilo 2nd district Rep. Michael Gorriceta to "explore the possibility of opening the town to another power distribution utility like MORE Electric and Power Corp. that can offer lower power rates and efficient customer service."
Pavia is under the franchise area of Iloilo Electric Cooperative (Ileco) I while MORE Power is the power distributor of Iloilo City in the next 25 year beginning 2019.
In a Facebook post Pavia SB Member Pyt Trimañez, chair of the committee on transportation, information, and franchising, cited that Ileco I charges P10.90 per kilowatt-hour while MORE Power charges only P6.45, or 41 percent lower compared to the electric cooperative.
Trimañez said lower power rates will translate to more investors who will be attracted by cheaper electricity costs, more job opportunities, more revenues for the local government, more public services, and more savings to consumers.
SUSTAINABILITY
Castro also reminded that the current low price of electricity in Iloilo City is only good for six months or until February 2022.
He said that the price depends on a lot of factors such as sources and dollar index.
"Unstable pa ang pricing because of aberrations but we are still 3 to 4 pesos lower compared to other DUs and cooperatives,"
Castro said he is confident that they will be able to sustain the low rates after they have concluded the competitive selection process (CSP) with possible suppliers.
Iloilo City needs around 100 to 110 megawatts of electricity.
MORE Power is conducting the CSP to get the base price from potential suppliers, and so far, the distribution utility has bid out around 45MW.
"What is important is the base price compared to the base prices of other DUs is always on the low side na even if the prices move, MORE will still be lower. We had been honest that the low rates will be good for six months. We already conducted the CSP and continuous ang negotiation, and base price is one of the lowest in the Philippines," Castro said.
As to the skeptics, Castro said these are not new to them since they started operating.
"Even during the time we started, there have been skeptics, but we are unperturbed. Instead, we are inspired," he added.