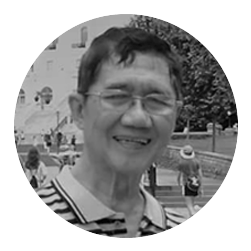 By Herbert Vego
CONGRESSWOMAN Stella Luz Quimbo (2nd District, Marikina City) seems more alarmed by the OCTA Research than by the Delta variation of the Covid-19. She is alarmed by OCTA's published "warnings" predicting thousands Delta victims surging this month of August. The team identifies itself as an organization at the University of the Philippines (UP), hence presumed credible.
Quimbo is one of the five congressmen who authored House Resolution 2075, which seeks a formal inquiry into the credentials of OCTA as a research group based at the University of the Philippines (UP). The others are Deputy Speakers Bernadette Herrera (BH Partylist), Sharon Garin (AAMBIS-OWA Partylist) and Kristine Singson Meehan (2nd District, Ilocos Sur); and Deputy Majority Leader Jesus "Bong" Suntay (4th District, Quezon City).
In this corner last Wednesday, I wrote that the ongoing two-week ECQ lockdown in Metro Manila could have been triggered by OCTA's alarming "prophecy" that coronavirus infections in Metro Manila would go as high as 5,000 cases daily.
OCTA is also behind the latest political survey naming presidential daughter Sara Duterte Carpio "No. 1" among five top probable contenders for the presidency in 2022, garnering 28 percent of the alleged 1,200 respondents, more than double that of former senator Ferdinand "Bongbong" Marcos' 13 percent; Manila Mayor Francisco "Isko Moreno" Domagoso, 11%;  and Senators Mary Grace Poe and Emmanuel "Manny" Pacquiao, each with 10%.
Yesterday morning in a radio interview over DZRH, Quimbo deplored the alarmist way that OCTA uses the media to scare the already scared people. I was so unprepared to record her statement in Filipino that I would rather not quote her verbatim.
Just to summarize, she lamented that poverty resulting from lockdowns is what alarms her constituents. Many industries in Marikina – which used to be famous for sturdy shoes – have closed down and might not reopen due to bankruptcy. The poor could no longer afford basic commodities. Joblessness of the masses, she said, could inflict worse problems.
A former Economics professor at UP-Diliman, the Marikina congresswoman demonized the drummed-up linkage between OCTA and the prestigious state university. UP is not officially involved in the so-called researches and surveys done by OCTA.
It was an infectious disease specialist, Dr. Edsel Salvaña, who had first questioned the authenticity of OCTA's case projection based on cases reported in the last two weeks.
"That is not valid," he had said, "because cases that happened within the last two weeks are subject to error. Making projections based on incomplete data is erroneous."
In an ANC-TV interview, on the other hand, host Karmina Constantino grilled an OCTA fellow, Assistant Professor Ranjit Singh Rye, on where it gets funding (rumored to be millions of pesos) for their Covid-19 projections and political surveys.
To summarize Rye's long-winding answers to that and succeeding questions, he simply said that, as an independent and interdisciplinary research group composed primarily of UP faculty members, they are motivated by sheer "commitment."
Oh well, we are not stupid to believe that. It takes money to mobilize a staff.  Certainly it is a lie to say that a "non-commissioned survey" had enabled them to triplicate SWS and Pulse Asia in declaring the presidential daughter "No. 1" among probable presidential candidates.
We refuse to believe that the pandemic could be reason enough for media-visible UP academicians Ranjit Rye and Guido David to engage in questionable undertakings, unless they find teaching Mathematics and Political Science, respectively, "unfulfilling".
WORKING BEHIND HIGH VOLTAGE
DO you know that, whenever possible, linemen of MORE Power do repair work on high-voltage lines without shutting off power so as not to deprive consumers of electricity? This includes replacement of dilapidated wooden poles with concrete ones.
"Through live-line techniques," a lineman told us.
The stormy weather that caused outages destroyed essential facilities, however, necessitated major repairs that disallowed immediate power revival.
Concerning quick off-and-on brownouts, the lineman attributed it to MORE Power's automatic circuit reclosers that detects a fault line. Power is restores within five seconds after correction of fault.
MUG-kalipay pa MORE sa barato nga kuryente sa Iloilo City. Manghatag kami MUG sa 1st 100 ka mga consumers nga makapakita sang Bills for June and July.
The continuous upgrading of power lines has enabled MORE to eliminate unscheduled brownouts – a fact which has caught favorable comments from consumers.
Here's one from Benny Pingul of Tanza, Iloilo City: "I can't remember the last time that we actually had a power interruption here in Tanza. We should be more grateful even for the little things rather than knit-pick and complain all the time."
To quote MORE Power President Roel Castro, "There is no turning back. We have to go forward as mandated by law. To ensure 24-hour service, our troubleshooters and line teams are mobilized to provide assistance as may be needed."
Under Republic Act No. 11212, MORE Power is the only utility authorized to operate the power distribution utility to the best of its ability.
To ensure quick response, MORE Power has absorbed 61 experienced technical personnel of its predecessor, Panay Electric Company (PECO), in addition to its original recruits.
MORE Power operates six substations, including a mobile one at Megaworld. The five others are on General Luna Street, City Proper; in Barangay Baldoza, La Paz; in Barangay Tabuc Suba, Jaro District; in Barangay Bolilao, Mandurriao district; and in Barangay Avanceña, Molo district.