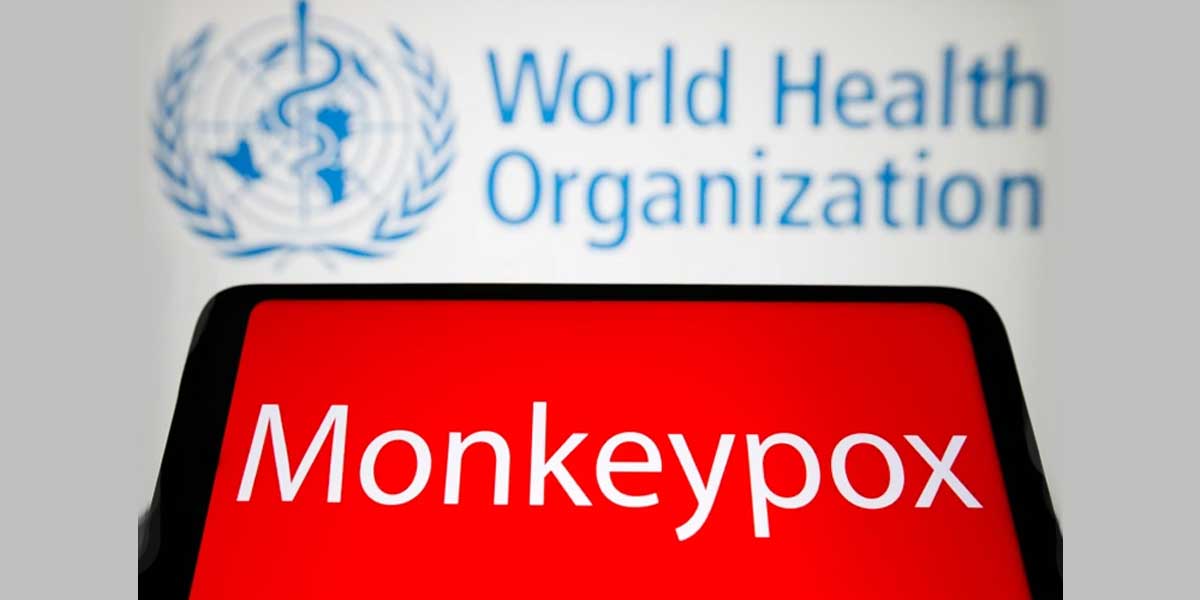 The World Health Organization (WHO) has declared monkeypox a global health emergency on Saturday, July 23 amid the rapidly increasing monkeypox outbreak across the globe.
Dr. Tedros Ghebreyesus made the said declaration in a virtual press briefing on Saturday emphasizing that the global monkeypox outbreak represents a public health emergency of international concern.
"We have an outbreak that has spread around the world rapidly, through new modes of transmission, about which we understand too little, and which meets the criteria in the International Health Regulations. For all of these reasons, I have decided that the global monkeypox outbreak represents a public health emergency of international concern," he said.
Public health emergency of international concern (PHEIC) is the highest alert level declared by WHO which triggers a signal to the world of a health emergency that requires an international coordinated response and urge countries to devote resources, activate public health responses, and work across borders on vaccines or other medical treatments.
Based on a report by the United Nations (UN), there are currently more than 16,000 reported cases from 75 countries and territories and five deaths.
According to the WHO, cases of monkeypox have been reported from countries where the disease is not endemic, and continue to be reported in several endemic countries since early May 2022.
Most confirmed cases with travel history reported travel to countries in Europe and North America, rather than West or Central Africa where the monkeypox virus is endemic.
WHO noted that most reported cases so far have been identified through sexual health or other health services in primary or secondary health-care facilities and have involved mainly, but not exclusively, men who have sex with men.
In order to fight Monkeypox outbreak, WHO has recommended countries to implement a coordinated response to stop transmission and protect vulnerable groups; engage and protect affected communities; intensify surveillance and public health measures; strengthen clinical management and infection prevention and control in hospitals and clinics; and accelerate research into the use of vaccines, therapeutics and other tools.
While the Philippines has not detected any confirmed and suspected individuals infected with the monkeypox virus, the Department of Health (DOH) has been preparing for the virus since May.
DOH has issued Department Memorandum No. 2022 – 220 last May 24, 2022 providing interim technical guidelines for the implementation of Monkeypox surveillance, screening, management, and infection control.
Based on the said guidelines, as part of self-protection against the virus, individuals are advised to avoid direct skin to skin or face-to-face contact, including any sexual activity, with anyone who experiences symptoms or had a direct contact with contaminated materials of probable or confirmed case of monkeypox.
DOH also advised to keeping hands clean by hand washing with water and soap or using an alcohol-based hand rub; and maintaining respiratory etiquette to include use of personal equipment such as face mask
Any individual who develops skin lesions such as a macule, papule, pustule, vesicle, and accompanied by fever, intense headache, unilateral or bilateral swelling of the lymph nodes (lymphadenopathy), back pain, myalgia (muscle aches) and intense (lack of energy) is likewise advised to contact their health care provider for risk assessment and diagnostic evaluation.
Moreover, any individual who develops skin lesions during an international travel or upon return to the country must immediately report to a health professional and provide information about all recent travel history, sexual history and smallpox immunization history.
According to WHO, Monkeypox virus is an orthopoxvirus that causes a disease with symptoms similar, but less severe, to smallpox. It is caused by monkeypox virus and can be transmitted to humans through close contact with an infected person or animal, or with material contaminated with the virus.
Monkeypox virus is transmitted from one person to another by close contact with lesions, body fluids, respiratory droplets and contaminated materials such as bedding.
Symptoms include fever, rash and swollen lymph nodes and may lead to a range of medical complications. (DG)