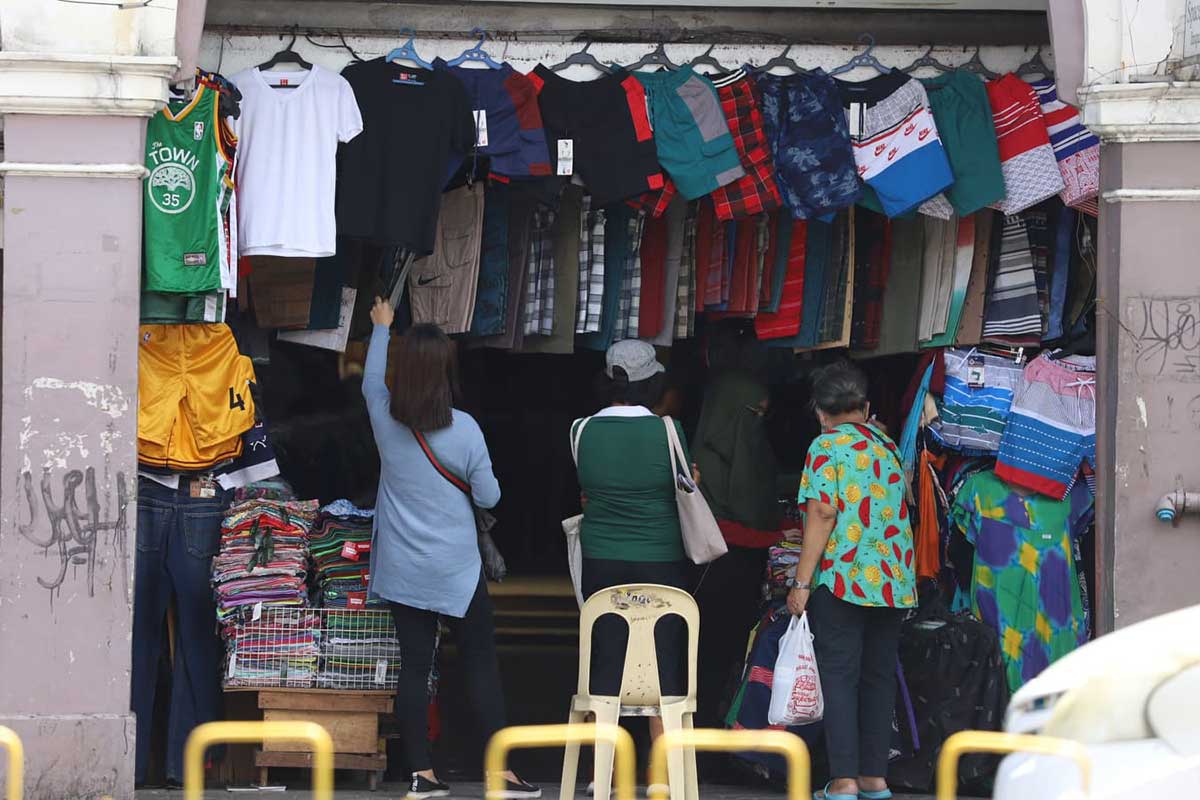 By Joseph B.A. Marzan
The Iloilo Business Club (IBC) on Friday stood firm on its opposition to the recent wage hikes approved by the national government this week, saying that it will stunt economic recovery from the coronavirus disease 2019 (COVID-19).
IBC Executive Director Atty. Eunice Guadalope reiterated to Daily Guardian on Air Friday their statement last Wednesday that the new wage orders were ill-timed and would hamper the recovery of Micro, Small, and Medium Enterprises (MSMEs).
Guadalope emphasized that the P55 to P110 increase imposed on existing wages in Region 6 was higher than the wage increase in the National Capital Region.
"It disregards the economic realities not only of Iloilo City, but of the whole Region 6. Most of our businesses here are [MSMEs], and they cannot carry the P55 to P110 increase because it is equivalent to 13 to 35 percent increase on top of the current rate, which is even higher than that of [National Capital Region]," Guadalope said.
Guadalope also elaborated on the timing of the wage hikes, citing that local businesses are only starting to rebound from pandemic losses.
"The business sector does not want this wage hike to further cause economic damage. Right now, small businesses are just starting to gradually recover from the pandemic. They fear that with this wage hike, our economic momentum will be gone. Iloilo City has just cemented Alert Level 1, and [businesses] want to take advantage of this window of opportunity before COVID may rise again, which we are still monitoring as well," she stated.
She called on the Regional Tripartite Wages and Productivity Board-VI (RTWPB-VI) to "take a second look" and to provide their basis for the said increase.
The IBC's position paper on the initial wage hike petition back in April stated that any wage increase in the region should not exceed 3 percent, based on recurring inflation rates and the rising prices of crude oil and basic goods and commodities.
"We fear that if we will unreasonably increase the minimum wage, it will contribute to the rise in the inflation rate which is now at 5 percent, higher then what was predicted by the [national government's] economic managers which was just at 2 to 4 percent," she said.
"[Businesses] will just pull the wage increases from [product sale prices]. It will just be a cycle if the businesspeople cannot carry the minimum wage. It will also lead to higher cost of basic goods and necessities, and others may be forced to close, suspend operations, and lay off people which they wouldn't actually want," she added.
Department of Labor and Employment-Region 6 (DOLE-6) chief Sixto Rodriguez Jr. last May 12 already allayed fears of business closures, stating that in his experience in various regional labor offices, there have been no closures attributed to wage hikes.
The RTWPB-VI on Friday published Wage Order Nos. RBVI-26 and RB-6-DW-04 in Daily Guardian and another daily in Bacolod.
The orders take effect on June 5, not June 3, based on the latest statement from DOLE central office.
Wage Order No. RBVI-26 increases wages of those working in non-agricultural sectors by Php55 from Php395 to Php450 in employers having more than 10 workers, and by Php110 from Php310 to Php420 for those employing 10 on less workers. Agricultural workers' increase will be by Php95, from Php315 to Php410.00.
The latter order increases to P4,500 the monthly salaries of domestic workers, including general house help, yayas, cooks, gardeners, laundry persons, and any person who regularly performs domestic work in one household on an occupational basis.
Excluded from Wage Order No. RB-6-DW-04 are service providers, family drivers, children under a foster family agreement, and any other person who performs work occasionally or sporadically and not on an occupational basis.
(Daily Guardian is a member of the Iloilo Business Club)