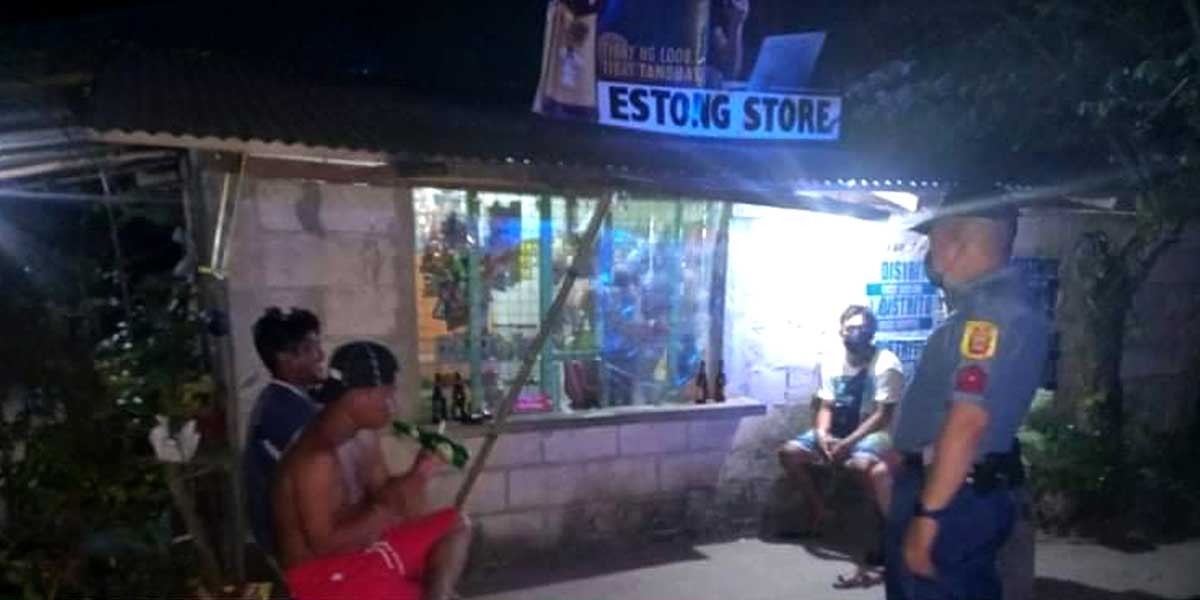 By Dolly Yasa
BACOLOD City – Modified liquor ban and curfew are two of the salient features of Executive Order No. 2 issued by Bacolod Mayor Evelio Leonardia after this city was elevated to Alert Level 3 by the National Inter- Agency Task Force for the Management of Emerging Infectious Diseases (NIATF-MEID) amid rising COVID-19 cases.
The NIATF-MEID placed Bacolod and 27 other areas under Alert Level 3 starting Jan 14 to 31, 2022.
The EO said that intrazonal and interzonal movement are allowed but reasonable restrictions may be imposed by the City Government, as earlier provided in Executive Order No. 1, Series of 2022, dated Jan 9.
Individuals below eighteen years old and those belonging to the vulnerable population shall also be allowed access to obtain essential goods and services or for work in permitted industries and offices.
Face-to-face classes for basic education and contact sports, except those conducted under bubble-type setup, are prohibited under Alert Level 3.
Funfairs, venues with live voice or wind-instrument performers and audiences such as in karaoke bars, clubs, concert halls and theaters shall not be allowed to operate alongside casinos, horse racing, cockfighting and operation of cockpits, lottery and betting shops and gatherings in residences with individuals not belonging to the same household.
Venues for meetings, incentives, conferences and exhibitions (MICE), permitted venues for social events such as parties, wedding receptions engagements, wedding anniversaries, debuts and birthdays, family reunions and bridal or baby showers are allowed at a maximum of 30 percent indoor venue capacity for fully vaccinated individuals and 50 percent for outdoor venue capacity.
Also allowed to operate at the same capacity and provided that all workers/employees are fully vaccinated against COVID-19 are visitor or tourist attractions such as libraries, archives museums, galleries, exhibits, parks, plazas, public gardens, scenic viewpoints or overlooks and the like as well as amusement parks or theme parks and recreational venues such as internet cafes, billiard halls, amusement arcades, bowling alleys, skating rinks, archery halls, swimming pools and similar venues.
Cinemas and movie houses, necrological services, religious gatherings, licensure or entrance exams, dine-in services, personal care establishments, fitness studios, gyms and venues for non-contact exercise and sports and film, music and television production are likewise allowed at a maximum of 30 percent indoor venue capacity and 50 percent outdoor venue capacity provided that employees are fully vaccinated and should observe minimum public health standards.
Limited face-to-face or in-person classes for higher education and for technical-vocational and training can be undertaken provided that it follows the same protocol.
Bacolod City Government offices shall remain to be fully operational and shall adhere to at least 60 percent on-site capacity while applying for work-from-home and other flexible work arrangements.
Offices of national agencies, the judiciary and other independent constitutional commissions on the other hand, may set their own on-site work capacities, the EO added.
CURFEW HOURS
Daily curfew hours shall be observed from 11 p.m. to 4 a.m. with exemptions for workers on night shift, media practitioners, public emergencies like fire/ambulance services and those requiring medical assistance onboard PUVs or private vehicles.
MODIFIED LIQUOR BAN
Under Alert Level 3, the selling of liquor, wine, beer or any alcoholic or intoxicating beverage in public places and the selling and/or consumption of such alcoholic beverages in authorized public places shall be allowed only from 12:00 noon until 10:00 PM.
A separate Executive Order may be issued should there be any national circulars or directives in regard to the regulation of sale or consumption of liquor or alcoholic beverages.