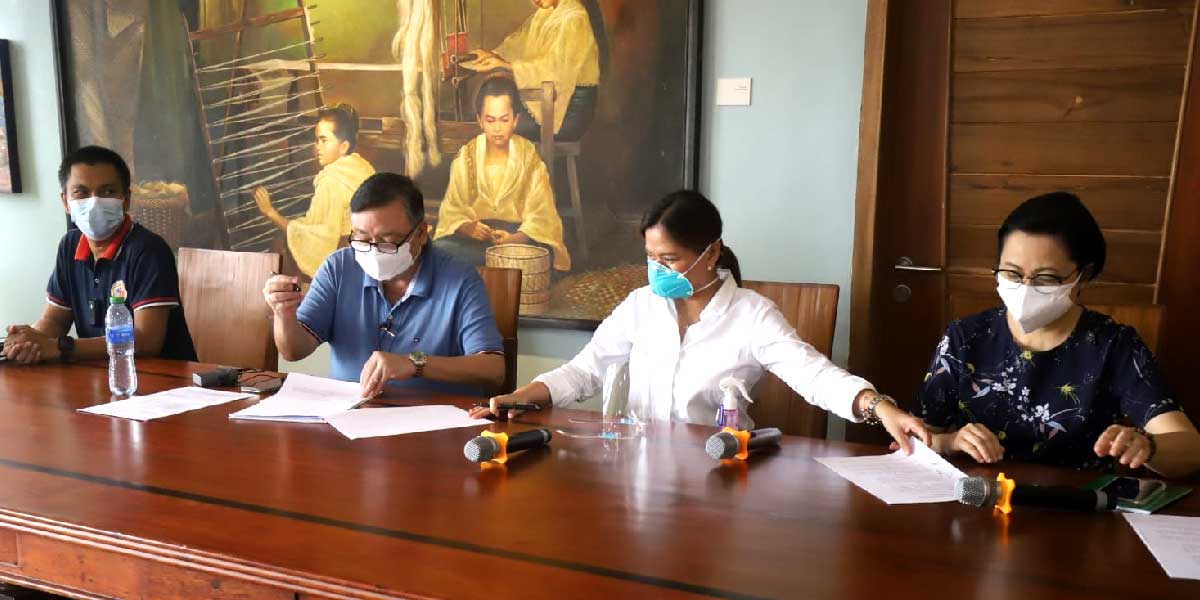 By Rizandro Napone
Metro Iloilo Water District (MIWD) donated P2 million to the Iloilo City government's COVID-19 relief efforts.
The donation was formalized through a memorandum of agreement which the two parties signed in an online event Monday.
Taking part in the singing were Mayor Jerry Treñas, MIWD board chairperson Rebecca Maravilla, MIWD OIC-General Manager Amarylis Josephine Castro, MIWD board Vice Chairperson Ronald Raymond Sebastian, and Iloilo City Rep. Julienne Baronda.
More than a year into the COVID-19 pandemic, relief efforts have been strained to breaking point as resources were exhausted by the global health crisis.
Iloilo City has been among the resilient cities amid the pandemic but its resources were sapped, prompting the private sector to pitch in.
MIWD has been donating to both the city and provincial governments since 2020 in terms of testing kits, cash donations, and goods and services.
Other participants in the MOA signing were Iloilo City Treasurer Jinny Hermano; Dr. Roland Jay Fortuna, Focal Person for COVID Response; OIC City Health Officer Dr. Annabelle Tang; Atty. Fydah Marie Sabando of the City Legal Office, and Francis Cruz of the Iloilo City Local Economic and Investment Promotions Office.
Also present from MIWD were directors Felix Tiu, Jeanette T. Lloyd, Atty. Aloysius Dela Cruz (corporate secretary), Janalle Legayada-Manejero, OIC for Admin and Finance Department; Atty. Ellyn Joy Tabocolde-Fernandez of the Office of the Board of Directors; Atty. Erwin A. Somes, Supervising ICU; Engr. Ernesto Suplido, OIC for Water Distribution & NRW Management Division; and Rizandro Napone of the PIO Section.