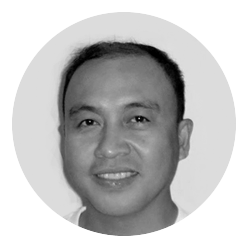 By Alex P. Vidal
"I will be living with chronic pain for the rest of my life. I don't have the mobility, energy or life options I used to have. I work hard to manage the pain, and I want the medical system to be a respectful and effective partner, not a jailer. The opioid crisis is not my doing." ― Sonya Huber
A PROMINENT psychiatrist in New York City has "disappeared" and couldn't be located or contacted by his 87-year-old female patient since June 2021.
I plan to visit his clinic at Westside Upper Manhattan to investigate.
There were fears he was infected with COVID-19 and died.
The doctor is reportedly in his late 70's and could be vulnerable.
The infectious disease has killed millions of people around the world.
There were also suspicions "he intentionally refused to answer the calls from his patients to conceal his whereabouts or to make them believe he was gone for good."
I visited the clinic together with the "missing" doctor's 87-year-old patient more than five times in 2019 and at least once before the pandemic-induced lockdown in 2020.
I do errands for the female patient, and I accompanied her during her doctor's appointments.
The female patient badly needs the "missing" doctor for the refill of her pills for anxiety.
Since efforts to located him proved futile these past months, the patients is running out of the pills only the "missing" doctor can prescribe.
Hence, she needs an emergency treatment or something that can detox her system to end her dependence on the pills which are reportedly opioids.
-o0o-
Opioids are a class of drugs naturally found in the opium poppy plant and that work in the brain to produce a variety of effects, including the relief of pain with many of these drugs, according to John Hopkins Medicine.
Opioids can be prescription medications often referred to as painkillers, or they can be so-called street drugs, such as heroin.
Many prescription opioids are reportedly used to block pain signals between the brain and the body and are typically prescribed to treat moderate to severe pain.
In addition to controlling pain, opioids can make some people feel relaxed, happy or "high," and can be addictive.
Additional side effects can include slowed breathing, constipation, nausea, confusion and drowsiness.
She has been seeing the same doctor for the last 35 years.
"Unbelievable that all of a sudden, he (doctor) mysteriously disappeared without any notice. This is so devastating on my part because I am shaking and I feel like I will die if I have no more pills to take," sobbed the 87-year-old patient, a German-American who was born two years before the 1936 Berlin Olympics.
-o0o-
Was the doctor's sudden disappearance had something to do with the opioid crisis that has bedeviled the drugs industry?
In 2015 alone, nearly nine million opioid prescriptions were dispensed in New York State, according to the NYSHealth Foundation.
Between 2011 and 2014, approximately 145,000 New Yorkers annually abused or were dependent on opioids, it added.
The opioid crisis in New York State is reportedly multifaceted, and solving it will require a whole range of interventions.
Among other approaches, curbing the epidemic will involve: analyzing and sharing data to demonstrate the scope and diversity of the problem; educating health care providers and giving them tools to address prescribing patterns; encouraging public health departments to screen for opioid use and refer users to treatment; and working with law enforcement to emphasize treatment over incarceration.
NYSHealth is supporting a number of activities to combat the opioid crisis.
Analytic Work. Follow the Money: Pharmaceutical Manufacturer Payments and Opioid Prescribing Patterns in New York State
This report examines how payments from opioid manufacturers to physicians may have influenced opioid prescribing in New York State. Financial relationships between physicians and drug manufacturers are common, including payments for speaking and consulting fees, as well as for various gifts such as meals.
-o0o-
Between 2013 and 2015, drug manufacturers reportedly spent more than $3.5 million in opioid promotion activities with thousands of New York State physicians.
The report finds roughly 1 in 10 physicians who prescribe opioids received a payment, and physicians who prescribe more opioids got more opioid-related payments.
Targeting an Epidemic: Opioid Prescribing Patterns by County in New York State
To better understand the scope of the epidemic, NYSHealth produced this data snapshot examining trends in opioid prescriptions and opioid abuse in New York State.
The analysis examines prescribing trends by county in New York State from 2010 to 2015, using publicly available data from the Centers for Disease Control and Prevention.
Most research on the opioid epidemic has focused on state-level data, which masks important differences between smaller geographic areas. Understanding geographic variation within New York State is essential to ensure that resources and interventions are targeted appropriately.
(The author, who is now based in New York City, used to be the editor of two dailies in Iloilo)