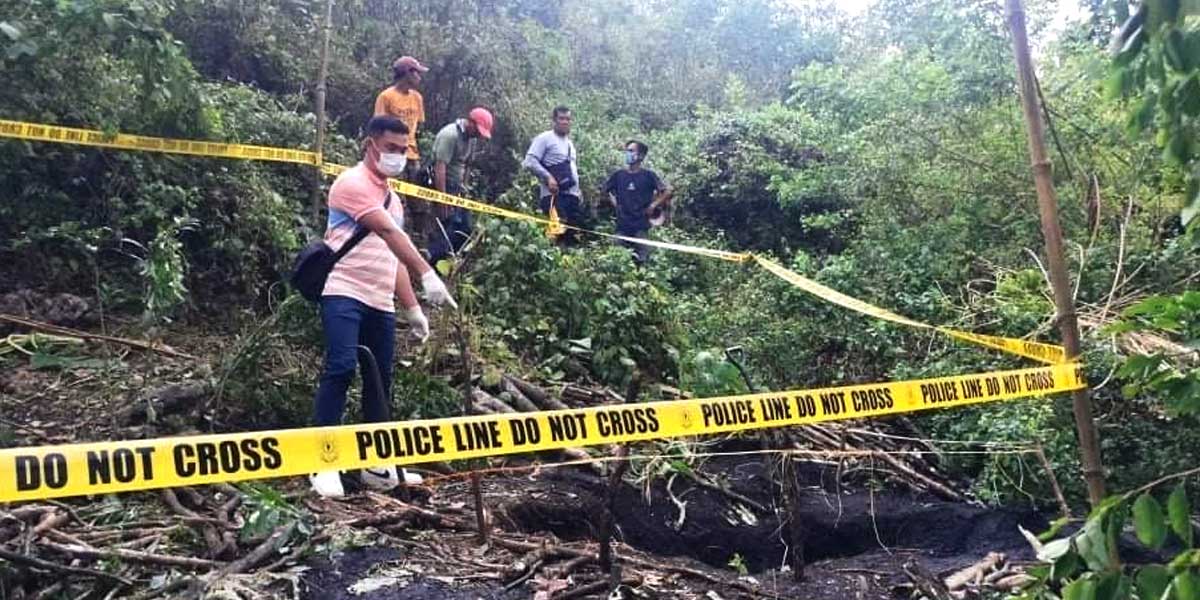 By Glazyl Y. Masculino
BACOLOD City – Police are probing the death of a man whose skeletons were found buried near his house at Purok Badiang, Barangay Camingawan, Kabankalan City, Negros Occidental last Monday, six months after he went missing.
The victim was identified as Leonardo Benigay, 50.
Police Lieutenant Colonel Reymund Cruz, city police chief, said Benigay's relatives found the bones while they were digging in the area.
According to the police, Benigay's son, Miguel, 25, then confessed to his uncle that he killed his father.
Police said that Miguel got irked when his father severely battered and accused them of stealing his money.
When he got a chance, Miguel allegedly hammered his father on the head that caused the latter's death.
Subsequently, the suspect and his brother took their father to the vacant lot and buried him there.
But Miguel could not recall the exact date when the crime was committed.
While police were investigating, Miguel's mother told them that Miguel drank a glass of water mixed with pesticide.
Cruz said they need to wait for Miguel to be discharged from the hospital to ask him more about the incident, and for the police to establish if he really had an accomplice during the incident.
"For now, indi ta pa mahambal if may upod siya when it happened," the police chief added.