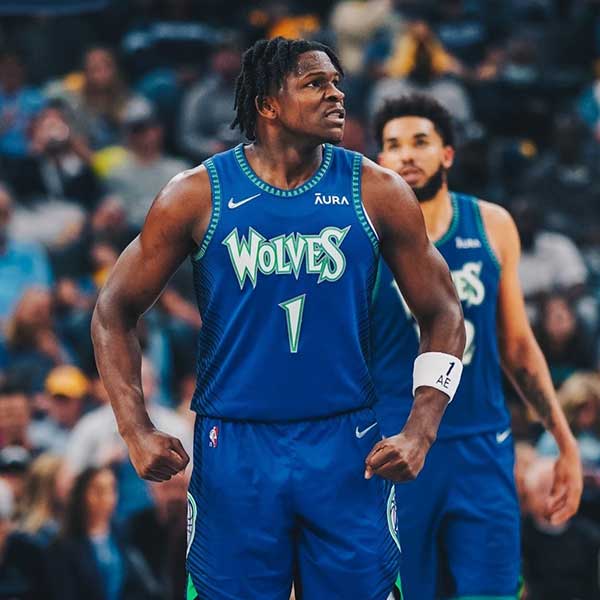 By Leobert Julian A. de la Peña
The Minnesota Timberwolves continued their surge while the Philadelphia 76ers came out firing on all cylinders during the opening game day of the 2022 NBA Playoffs.
Minnesota stunned the Western Conference no. 2 seed Memphis Grizzlies, 130-117, while the 76ers man-handled the Toronto Raptors, 131-111, to protect home-court advantage.
Tagged to be one of the most explosive first-round series with two of the youngest teams going at it, Minnesota got the better of Memphis and had stellar performances from Anthony Edwards with 36 points and Karl-Anthony Towns with 29 points and 13 rebounds.
The Timberwolves quickly got into a groove and immediately grabbed an early double-digit lead in the first quarter, 30-17, after an Edwards inbound slam that forced Memphis to call another timeout.
However, superstar Ja Morant and the Grizzlies countered with their own offensive run while regaining the lead in the six-minute mark of the second quarter, 49-47.
Both teams would answer each other's offensive runs until the four-minute mark of the final canto when Edwards cashed in a trey to establish a 10-point lead, 114-104.
Patrick Beverley, Jaden McDaniels, and Malik Beasley then scored the crucial baskets for the Timberwolves and helped them steal Game 1 on the road.
Meanwhile, Philadelphia powered their way against Toronto and just outworked and out-muscled them in all facets of the game.
Tyrese Maxey shone the most and dropped a playoff career-high 38 points, two assists, and four rebounds on an impressive 14/21 shooting from the field.
It was all Philadelphia from the get-go and immediately led by a wide margin after the first 24 minutes of action, 69-51.
Toronto came prepared defensively against Joel Embiid at the start of the second half but Tobias Harris, James Harden, and Maxey took care of the offensive load and combined for 86 points.
Pascal Siakam led the way for the Raptors with 24 points, seven assists, and three rebounds backstopped by OG Anunoby's 20 point-performance.
In the other results of the first day, the Utah Jazz survived the Dallas Mavericks, 99-93, while the Golden State Warriors asserted their mastery over the Denver Nuggets, 123-107.