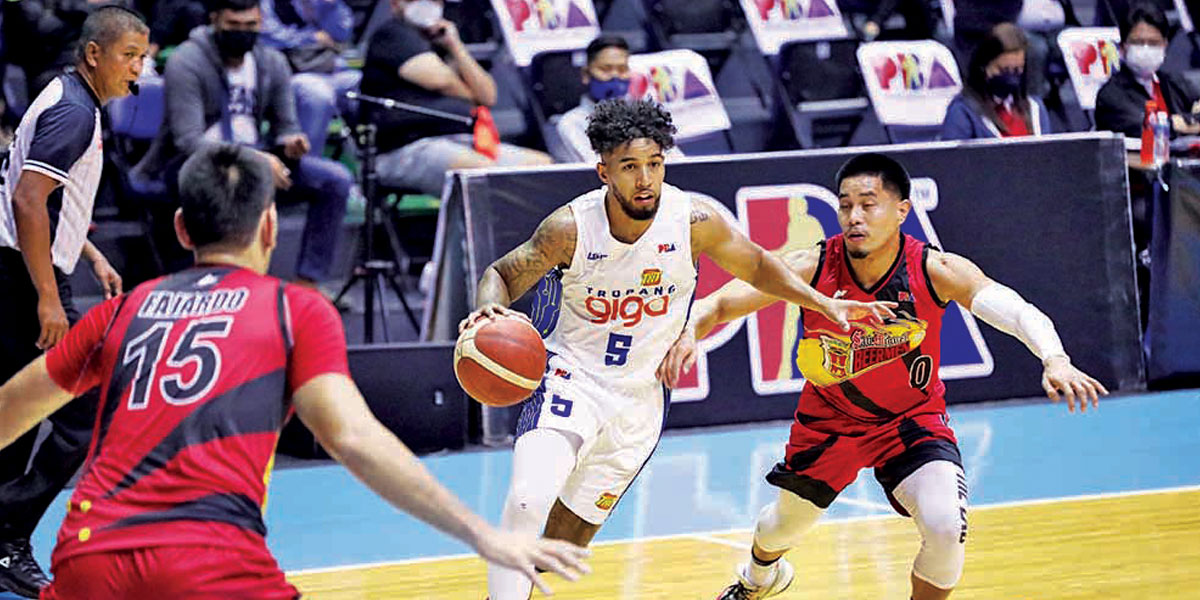 By Leobert Julian A. de la Peña
Mikey Williams is still the San Miguel Beermen's kryptonite.
After leading the TNT Tropang Giga to a semifinals series win against the talented SMB team last All-Filipino conference, the Filipino-American super scorer continued his stellar outing and put the team on his back, firing 22 of his 30 points in the last quarter of the game.
Williams' huge game helped the Tropang Giga halt their Governor's Cup skid and earn a much-needed 96-81 win against the Beermen who are also struggling with a 3-3 win-loss record.
It was a back-and-forth affair as both teams were able to run their half-court sets and went at it in the paint with SMB's June Mar Fajardo and TNT's import Aaron Fuller controlling their respective posts.
From the get-go to the end of the third quarter, nothing can separate both teams and were still deadlocked at 55-all but soon as the fourth quarter ticked, Williams suddenly caught fire and man-handled the entire SMB squad by himself.
The former lottery pick of the Tropang Giga asserted his mastery and dazzled the crowd with his array of offensive moves including his signature step back treys and acrobatic layups.
In just a blink of an eye, what was once a highly competitive game became lopsided in favor of the Tropang Giga.
The lead immediately ballooned to 11 with only four minutes left in the last quarter and there was nothing that SMB can do to stop the scorching Williams.
Aside from TNT's offensive display, their stellar defense against returning import Orlando Johnson also became a spark after limiting him to his PBA career-low 12 points.
"Mikey did his job in the fourth just like the last game but I thought it was the work of our big man containing June Mar and particularly the defense of Ryan Reyes on Orlando Johnson also, that was a big factor to allow Mikey's offense to matter in the end game," said TNT's head coach Chot Reyes.